Careers
Hamiltons Removals provides National & International Removals and Relocation Services around the world. We are able to offer an efficient, professional and cost effective service as a result of our hardworking and dedicated staff. If you are enthusiastic and willing to go the extra mile for our clients we would be interested in hearing from you.
Hamiltons Removals currently have the following jobs and opportunities available (updated 22nd July 2022)

Please contact Megan Sampson for more information mjsampson@hamiltonsremovals.co.uk
---
European HGV Drivers/Foreman Class 1
An exciting opportunity to join our European team. If you enjoy travelling Europe and being away for periods at a time this could be the job for you.
The role involves packing, wrapping loading and unloading our clients goods and effects.
The applicant must
be eligible to work in the UK & Europe and have a valid passport
Have a Class 1 licence
Have a current CPC Certificate
Previous experience in the removals industry preferred but not essential as Hamiltons provides full training for all our operatives
---
HGV Drivers/Foreman Class 1 & 2
We are looking for Class 1 & Class 2 drivers who will ensure the safe loading of our UK vehicles. Our drivers are normally the 'The Move Team Leader' and responsible for ensuring the removal is carried out as planned. Our drivers are required to:-
Drive long or short distances
Pack and wrap, load and unload vehicles with our clients goods and effects
The role will at times require spending nights out
The successful candidiates must
be eligible to work in the UK
Have a Class 1 or Class 2 licence
Have a current CPC Certificate
Previous experience in the removals industry preferred but not essential as Hamiltons provides full training for all our operatives
---
3.5 ton Drivers/Export Packers
This is not just a driving role, we are looking for van drivers that want to do more than just drive. We are looking for Export Packers that can pack & wrap our clients effects ready for transportation anywhere around the world. Our 3.5ton Drivers/Export Packers are required to:-
Drive long or short distances
Export Pack & wrap, our clients goods and effects
Prepare a detailed inventory
Either load to containers on site or bring back to one of our depots
Previous experience in Export packing preferred but not essential as Hamiltons provides full training for all our operatives
The role will at times require spending nights out
---
Export Packers
We are looking for Export Packers that can pack & wrap our clients effects ready for transportation anywhere around the world. Our Export Packers are required to:-
Accompany our drivers
Travel long or short distances
Export Pack & wrap, our clients goods and effects
Prepare a detailed inventory
The effects will either be loaded to a container at residnece or will be brought back to one of our depots
Previous experience in Export packing preferred but not essential as Hamiltons provides full training for all our operatives
The role will at times require spending nights out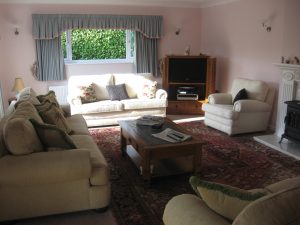 A room before Export Packing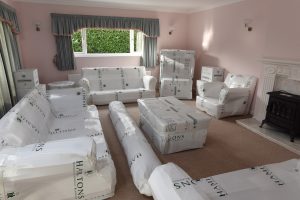 The same room after Export Packing 
---