detailed quote
To get a
FREE
detailed quote of your move click the button below and fill out our online Contents of House form.
detailed quote

CALL US TODAY!
0800 246 5622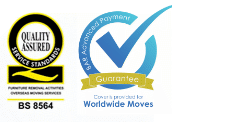 Removals to Switzerland | Shipping to Switzerland
Hamiltons Removals provide removals to Switzerland from the UK and most other European and international countries. If you are moving house to Switzerland, we offer three types of Switzerland removals to cater for all domestic, corporate and commercial moves. Our dedicated removals to Switzerland service gives you the sole use of a vehicle. Our special service allows you to specify the collection and delivery dates. Or we can provide a part load/groupage service, where several loads are share the same vehicle. Please note that for the part load/groupage service, delivery times vary depending on how quickly consignments are consolidated.
Removals to Switzerland - Click here for a free detailed quote of your move or contact us to discuss your individual requirements.
Removals to Switzerland – About Our Service
For removals to Switzerland, Hamiltons can get involved as little or as much as you wish. We can simply turn up on the moving day to transport your items and effects to your new home or we can undertake a full packing, moving and unpacking service. You can even use our Moving Maid Easy service to have your old or new home professionally cleaned.
Hamiltons National & International Removals are based in Norfolk UK and with the Channel Tunnel being just over 150 miles away, we are ideally placed to provide removals to Switzerland from the UK.
Removals to Switzerland - Click here for a free detailed quote of your move or contact us to discuss your individual requirements.
Removals to Switzerland – Getting to Know Your New Country of Residence
Switzerland is officially called the Swiss Confederation, Confoederatio Helvetica in Latin, hence its country code of CH, and is a landlocked country in Western Europe. Switzerland is bordered by five countries, which are Germany, France, Italy, Austria and Liechtenstein. The country is multilingual and has four national languages German, French, Italian and Romansh.
Switzerland is a Federal Republic consisting of 26 states called Cantons; it has approximately 7.5 million inhabitants and is one of the richest and safest countries in the world.
The first Swiss Confederation appears to date back to August 1st 1291 now celebrated as Switzerland's National day. Switzerland has a long history of neutrality and did not take part in either World War I or World War II. The capital of Switzerland is Bern, with the largest city being Zurich.
Switzerland is the watch making capitol of the world. It is also well-known for Nestlé chocolate, the book 'Heidi', swiss bank accounts and skiing in the swiss alps.
Swiss employment law bans working on Sundays, so virtually all shops stay closed. An exception is any business in a railway station or if a business is a family one, as you aren't employing anybody so you can open, hence small shops can also open on Sundays.
Approximate distances from London to Switzerland's main towns and cities
| | |
| --- | --- |
| Zurich | 581.7miles |
| Geneva | 587.0miles |
| Basel | 530.2miles |
| Lausanne | 554.3miles |
| Winterthur | 595.2miles |
| St. Gallen | 632.5miles |
| Lucerne | 589.4miles |
| Bern | 589.1miles |
| Biel/Bienne | 585.7miles |
| Sion/Sitten | 614.3miles |
| Neuchatel | 546.6miles |
| Schaffhausen | 574.5miles |
| Frauenfeld | 607.1miles |
| Chur | 654.4miles |
Removals & Shipping to Zurich

Art and culture are alive and well and living in Zurich, with over 50 museums and more than 100 art galleries, you 'll never have far to go to find the latest installation. If fashion is your thing, Zurich is awash with international labels and local Zurich designs. It is also a great place for nightlife and recreational activities, which include everything from lakeside bathing to hiking on the Uetliberg Mountain and everything in between.
Removals to Zurich – click here for a detailed quote.
Removals & Shipping to Geneva
Geneva lies at the source of the Rhone. For many years it has been known as the "capital of peace" since it is home to the Red Cross and the United Nations but Geneva is more than just the world's conscience - it is a bright, lively and vibrant city of its own. Its famous watermark, the "Jet d'eau" regularly shoots a water jet 140 metres into the sky and all round the lake you'll find grand hotels and swanky restaurants.
Removals to Geneva – click here for a detailed quote
Removals & Shipping to Basel
Basel is the oldest university city in Switzerland. Many landmark buildings surround the large market square in the centre of the city including the Town Hall and Cathedral. Shopping is a delight here, with small boutiques and bookshops alongside designer fashion and house wares. Basel's very green too; you can visit the botanical gardens, wander the parks, relax for a while on the banks of the Rhine or visit Switzerland's largest zoo.
Removals to Basel – click here for a detailed quote.
Removals & Shipping to Lausanne
Lausanne is a picturesque city on Lake Geneva, it doubles as a thriving commercial town and a holiday resort. Built on three hills and surrounded by vineyard-covered slopes, Lausanne looks out across the lake, toward the Savoy Alps. The town is mostly car-free, though not completely pedestrianised and small alleyways lined with cafés and boutiques, take the place of roads. Lausanne's metro system links the city and makes light work of travel around the hills.

Removals to Lausanne – Click here for a detailed quote.
Removals & Shipping to Bern
Bern is the capital of Switzerland and like many capitals around the world it features some quite beautiful buildings but very few cities can boast quite such stunning architecture. There are 6 kilometres of arcades for you to explore, providing for an exciting shopping experience. Come summer there is swimming in the River Aare and at feeding time, the chance to see the Bern bears, which are immortalised, in the city's coat of arms.
Removals to Bern – click here for a detailed quote
Removals & Shipping to Lucerne
The city of Lucerne boasts some of the most picturesque mountain scenery in Europe. Situated on a lake of the same name, it is a regular stop off for those on their way to and from the mountain treks of Rigi, Pilatus and Stanserhorn and as a result, there are plenty of souvenir shops around the place. The older part of Lucerne has been designated car free and it makes for great walking as it is lined with historic houses many of which are decorated with frescos.
Removals to Lucerne – click here for a detailed quote.
Removals to Switzerland customs information - click here for a rough guide on what you can and can't import, and laws on taxes.
Removals to Switzerland relocation guide – click here
Removals to Geneva | Removals to Basel | Removals to Zurich | Removals to Lucerne | Removals to Lausanne | Removals to Bern | Removals to St Gallen | Removals to Lugano | Removals to Biel | Removals to Thun | Removals to Köniz | Removals to La Chaux-de-Fonds | Removals to Fribourg | Removals to Schaffhausen | Removals to Vernier | Removals to Chur | Moving to Bellinzona