detailed quote
To get a
FREE
detailed quote of your move click the button below and fill out our online Contents of House form.
detailed quote

CALL US TODAY!
0800 246 5622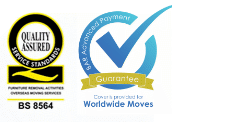 Removals to Switzerland . Moving to Switzerland . UK Removals Company
Hamiltons Removals provide weekly removals to Switzerland. We can assist you with domestic house moves, corporate and commercial removals and moving specialist items. If you require removals to Switzerland, Hamiltons offer a first class European removals service that is tailored to your requirements and our quotes are extremely competitive.
Removals to Switzerland – Click here to read more about our Switzerland Removals Service.
We can also arrange transport from Italy to the UK and between most other European and International destinations.
Removals to Switzerland Introduction
If you are moving to Switzerland, there is a lot more to consider than choosing a good Switzerland removals company. Our guide below provides additional information on other aspects of moving to Switzerland, including obtaining visas and works permits, choosing schools, healthcare and starting a business. Please note this information is believed to be accurate at the time of printing. Please check with our Swiss removals department prior to your departure.
Moving to Switzerland: Visa and Work Permits
Anyone wishing to pursue gainful activity in Switzerland – whether through working or running a business, must obtain a work and residence permit. This entitles the holder to live in a particular Canton and either work for a named employer or run a business on a permanent basis.
In order to find a job, EU nationals are allowed to enter Switzerland for up to three months. If they have not found anything after this time then they can apply for a short-term residence (L-Permit), which allows them another three months of job hunting. Non-EU nationals require an affirmation from the Swiss immigration before moving to Switzerland.
Once a job has been offered, the work and residence permit can be applied for. For this to be granted the employer must provide evidence that they were unable to hire a Swiss national to fill the position. The pay and working conditions must also be checked to ensure these are comparable with the local and industry specific standards.
The spouse, children, parents and grandparents of a working family member will also be granted residence. The spouse will be entitled to work providing that their pay is in line with local and industry standards. Children under 21, parents and grandparents must be given maintenance.
Retired persons may take residency in Switzerland providing they can support themselves financially and have adequate health care insurance.
Moving to Switzerland: Setting up a business in Switzerland
Setting up a business in Switzerland is attractive for a number of reasons. There is less bureaucracy in Swiss business regulation than in the UK, France, Germany or Italy, which can make it easier and quicker to get the business started. Also Swiss taxes are lower than other European countries and taxes can be added as a deductible business expense, which results in a significantly lower effective tax rate.
The most common type of company in Switzerland is a Joint Stock Company or Corporation. This is the most popular choice of business set up by non-Swiss nationals. In order to start a Joint Stock Company, 100,000 Swiss Francs of registered capitol is required and out of this, 50,000 Francs must be deposited at the time of incorporation.
Limited Liability Partnerships are another type of business entity that can be set up in Switzerland. These require less registered capitol than the above, the set up process is less complicated and the company's liability is limited to the amount of their registered capitol (minimum 20,000 Swiss Francs). Many small businesses prefer to establish themselves as an LLP because of these reasons.
It is advisable to seek advice on which Canton is best to register your company, as each Canton has its own tax law.
Moving to Switzerland: Schools
The provision and management of Swiss public education is the responsibility of the Cantons. At present, each Canton has its own variations in curriculum, starting age and duration of schooling but they are trying to standardise practice across the country.
Schooling is compulsory in Switzerland between the ages of 6 and 15 and consists of primary (école primaire) and secondary school (école secondaire) attendance. Prior to this, a child may attend pre-school (école enfantine) for one or two years. At the age of 15, the student has the choice to attend a college of further education, study for a vocational school leaving certificate or undertake vocational training.
Schools in Switzerland are well known for being of a very high standard. Switzerland is a multi-cultural and multi-lingual country, so students from all nationalities can feel comfortable here and study in a wide range of languages including French, German, English and Italian.
There are a good selection of schooling options available to non-nationals including public schools, private schools, International schools and boarding schools.
To enrol in a primary or secondary school you will need to take with you proof of health and accidents insurance and your residence permit or certificate from the parent's workplace (for international civil servants). Non-resident students have to attend the primary of secondary school of the area they live.
Moving to Switzerland: Health Care
The Swiss health care system is of a very high standard, but there is no national health care service, so treatment is expensive. Health insurance is compulsory for all persons residing in Switzerland. This must be taken out within three months of arriving in the country, or within three months of birth. The only people who are exempt from this are civil servants and members of permanent missions and their families.
Health insurance covers the cost of medical care and hospitalisation. The insured person pays part towards the cost of the treatment received – the percentage of which depends on the policy taken out, up to a maximum of 2500 Swiss Francs.
In addition to this, some people take out a private complementary policy, which provides additional cover for treatments such as dental work and private ward hospitalisation.
Removals to Switzerland – contact us now to discuss your move.