detailed quote
To get a
FREE
detailed quote of your move click the button below and fill out our online Contents of House form.
detailed quote

CALL US TODAY!
0800 246 5622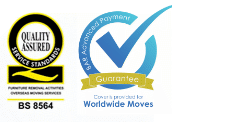 Removals to Belgium | Moving House to Belgium
Through our European department, Hamiltons Removals offer weekly removals to Belgium. We cater for your every moving requirement, from domestic house moves to commercial and corporate relocations and our services are as flexible as you need them to be.

We can provide a full removals service including packing all of your belongings and thoroughly cleaning the house you are leaving, to transporting them to you new home and unpacking at the other end. Or we can simply deal with the transportation for you.

We offer three types of removals to Belgium; a dedicated service giving you the sole use of a vehicle, a special service allowing you to specify the dates for collection and delivery and a part-load or groupage service which transports several consignments in one vehicle. Please note, groupage delivery times will vary depending on the time it takes to complete a consignment.

Moving house or relocating to Belgium has never been as easy as it is now. Cheap, regular flights make commuting and coming back to see friends and family very easy and as a result, we have seen an increase in the number of people moving to Belgium and Europe as a whole.

Based in Norfolk in the UK, Hamiltons are ideally situated to assist with your European and international removals. Being just over 50 miles from the port of Harwich affording easy, quick and convenient ferry links to the Hook of Holland, our European road trains can travel directly into Belgium.

Removals to Belgium - Click here for a free detailed quote of your move or contact us to discuss your individual requirements.

About Belgium

One of northern Europe's most highly developed trading nations, Belgium is bordered by France, Luxembourg, Germany and Netherlands. French and Dutch are the most widely spoken languages and many Belgians also speak English and German. It is easy to see then why Belgium has become such an important and influential trading community.
Home to the headquarters of many multinational companies, Belgium and Brussels in particular, really does lie at the hub of all things European. An extremely efficient infrastructure links them by road, rail, air and sea to all parts of Europe and the wider world making Belgium the ideal location for business and communications.
These efficient and effective communications, linked to Belgium's open trade policy, have served to make the Belgian market extremely competitive. Prosperity here is borne of resourcefulness and creativity two things for which the Belgians have become known for, throughout the business world.

Approximate distances from London to Belgium's main towns and cities

Antwerp – 196.4 miles
Brugge – 146 miles
Brussels – 199 miles
Charleroi – 212 miles
Genk – 246 miles
Gent -169 miles
Hasselt – 240 miles
Kortrijk – 154 miles
La Louviere – 201 miles
Leuven – 213 miles
Liege – 255 miles
Mechelen – 201 miles
Mons – 191 miles
Namur – 229 miles
Ostend – 133 miles
Roeselare – 146 miles
Seraing – 252 miles
Sint-Niklaas – 185 miles
Tournai – 165 miles


Brussels

Brussels is moving with the times. The Grand Place is THE place to head for on arrival in Brussels. It blends its beautiful 17th century architecture with all the modernity of a vibrant metropolis. The Town Hall and the Royal Palace mix with the The Royal Saint Hubert Galleries and the Atomium to create an atmosphere of exciting change. Brussels is full of contrasts, multicultural and cosmopolitan, it is young, trendy, colourful and forward thinking.

Removals to Brussels – click here for a detailed quote.

Antwerp

Antwerp is known as the diamond capital of the world with over 70% of all diamond cutting, polishing and trading being carried out here. It is a cosmopolitan city, full of fascinating architecture and history and many of its cobblestone streets are lined with excellent bars and restaurants, chic shopping centres and of course, jewellers. Add to this the locals' casual, easy going, happy go lucky attitude to life and its hardly surprising the city is so popular.

Removals to Antwerp – click here for a detailed quote

Ghent

Situated at the confluence of the River Scheldt and the River Leie, Ghent is the capital of Belgium's east Flanders region. The average age of the inhabitants in Ghent is greatly reduced by the presence of its numerous university students which add a definite youth quality to the area and bring with them a lively bar and nightlife scene. Best viewed on foot, walking tours of the city are widely available.

Removals to Ghent – click here for a detailed quote.

Charleroi

Located in the province of Hainaut in Belgium, Charleroi is the fourth most highly populated city in Belgium. Served by bus links and a light rail system called the Métro Léger de Charleroi, the city spans the river Sambre in an area once known for its coal mining and steel industry. Still referred to as the Black Country, much of the industry has left the area now since its decline after the 1950's.

Removals to Charleroi – Click here for a detailed quote.

Liege

Liege is situated in the Ardennes region of Belgium. At first sight, it may not appeal but persevere with it and you'll soon see the attraction. There are some lovely historic quarters and the centre of the city has undergone something of a facelift in recent times. Check out the Place St. Lambert for some of the city's main sights.
Removals to Liege – click here for a detailed quote
Brugge

Dubbed the Venice of the North, Brugge or Bruges has to be one of the most beautiful cities in Europe. It is included on the World Heritage List and rightly so; cobbled alleyways mix with the romance of its canals but contemporary Bruges is just around the corner and features a modern concert hall and some lovely restaurants.

Removals to Brugge – click here for a detailed quote.
Removals to Belgium - Click here for a free detailed quote of your move or contact us to discuss your individual requirements.

Belgium relocation guide – click here

Removals to Brussels | Removals to Antwerp | Removals to Ghent