detailed quote
To get a
FREE
detailed quote of your move click the button below and fill out our online Contents of House form.
detailed quote

CALL US TODAY!
0800 246 5622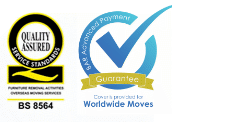 Removals to New Zealand | Moving House from UK to New Zealand
Hamiltons Removals' international department provides high quality removals to New Zealand and a range of additional services for clients moving house overseas, including insurance, storage, packing and cleaning. If you are moving house to New Zealand from the UK, Hamiltons will help you from start to finish, to make your move run smoothly and efficiently.
We offer regular shipping and removals to New Zealand locations including: Auckland, Wellington, Lyttleton / Christchurch, North Island and South Island. Our service is fast, safe and reliable.
Moving house overseas can be a daunting experience so to make your move hassle free the key is careful planning and thorough organisation from the beginning. When you contact us we will ensure you receive the best advice with regards to the packing and transportation of your goods and the necessary customs regulations.
For removals to New Zealand, we can provide you with either your own container for shipping or we can offer a groupage part load service should you not have sufficient volume to fill your own container.
Removals to New Zealand - Click here for a free detailed quote of your move or contact us to discuss your requirements.
We can also provide excellent international removals insurance to protect your personal belongings when moving house overseas - click here for details.
About New Zealand
Thousands of British people go through the process of moving house overseas every year, for work, to retire or to be closer to family - and New Zealand is by far one of the most popular destinations. New Zealand is an island country located in the Pacific Ocean, situated approximately 1250 miles south east of Australia. It is made up of two main land masses: the North Island and the South Island as well as many smaller islands.
Its capital city is Wellington and is the southernmost capital city in the World. Other important cities include Auckland - New Zealand's largest city - and Christchurch, which is the largest city on the South Island. The vast majority of people moving house to New Zealand will be heading for one of these cities.
Useful Information
Currency: New Zealand Dollar (NZD)
Electrical Supply: 240 -250 volts - most domestic appliances from the UK should operate with a power adapter.
Time: GMT +12 hours
International dialling code: 00 64 followed by local code - 9 for Auckland, 4 for Wellington, 3 for Christchurch
New Zealand is well known for its dramatic scenery, passion for extreme sports, outdoors lifestyle, fantastic food and wines and a slower pace of life. These are just some of the reasons why people choose to relocate to this beautiful part of the world and why each year we receive many inquiries from people moving house to New Zealand.
Moving House to New Zealand - Click here for a free detailed quote of your move or contact us to discuss your requirements.
Auckland
Auckland is New Zealand's largest city. Located on the north island, it has a population of just under 1.4 million and its year round events calendar is full of fun things to do and see for the whole family. The city plays host to major sporting events and concerts featuring world class performers on a regular basis as well as colourful and vibrant festivals celebrating culture, food, wine, music, dance and art.
Removals to Auckland - click here for a detailed quote
Christchurch
Christchurch is the second largest city in New Zealand and has a thriving business centre, some of the best air and sea links for international trade, world class leisure and sporting facilities, a lively arts and entertainment scene, boutique shopping and easy access to beaches and mountains. Residents and visitors love the city's vibrant night life, award-winning restaurants and cafés, fashion precincts, heritage architecture and of course its gardens and wide open spaces for which the city is internationally renowned.
Removals to Christchurch - click here for a detailed quote
Hamilton
Hamilton is the country's largest inland city with a population of around 143,000, around half of which are under 30 years old. This makes Hamilton a youthful and vibrant place. Its mild climate and moderate year round rainfall keep the city's 145 parks and gardens and 63 sports areas, very green and lush. There are in fact over 1,000 hectares of open space, much of which is green and yet the Maori name for Hamilton is Kirikiriroa, which means 'long stretch of gravel'.
Removals to Hamilton - click here for a detailed quote
Napier & Hastings
Napier and Hastings are for the moment at least, two separate cities but it is looking increasingly likely that within the not-too-distant future they will be amalgamated, possibly to be known as Hawkes Bay. There are a number of services already in place that led to this conclusion notably, Hawkes Bay Hospital, the region's major public hospital, Hawkes Bay Today, their only daily newspaper, and the Hawkes Bay Regional Sports Park.
Removals to Napier & Hastings / Hawkes Bay- click here for a detailed quote
Tauranga
Tauranga is a great place to live and work. The community is diverse and growing steadily. It has a fairly constant temperature all year round with no snow but lots of sunshine. If you like to ski then snow capped peaks are less than a four hour drive away. The seaside brings with it some beautiful scenery and there is very little traffic about so it is a safe place for children.
Removals to Tauranga - click here for a detailed quote
Wellington
Wellington is New Zealand's "capital of cool". Situated right on nature's doorstep, within a few minutes of shopping in its high streets, you can be enjoying a peaceful walk through native bush or along a golden sanded beach. The Wellington city pass is all you'll need to get in to see most of the attractions the city has to offer and for a different perspective on things you can take the cable car to the Wellington Botanic Garden with its magnificent lookout over the city and harbour.
Removals to Wellington - click here for a detailed quote
Shipping to New Zealand Relocation Guide
Shipping to New Zealand Customs Information
Removals to Auckland | Removals to Christchurch | Removals to Wellington |
Removals to Hastings | Removals to Dunedin