detailed quote
To get a
FREE
detailed quote of your move click the button below and fill out our online Contents of House form.
detailed quote

CALL US TODAY!
0800 246 5622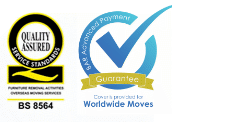 Removals to Austria | Moving House to Europe
Hamiltons' European removals department offer a weekly service to Austria. Catering for domestic, commercial and corporate relocations, we can specifically tailor our service to suit your requirements. We offer a full packing, loading, transport and unloading service or can simply move your belongings should you wish to pack them yourselves. Our range of professional cleaning services is available to leave your old house clean and tidy and also to thoroughly clean your new home if required.
We have categorised our removals services into 3 main types:
Our dedicated service – This removals service gives you the sole use of one of our vehicles.
Our special service – This service enables you to specify your collection and delivery dates.
Our part-load or groupage service – This service is great for small loads. Your belongings share a vehicle with other part-loads, reducing the cost of the transportation.
Moving to Austria, whether for business or pleasure, has never been easier. Budget airlines have reduced the cost of air travel, making it possible nowadays to commute to and from the UK, quickly and easily.
Based in Norfolk Hamiltons European & International Removals are approximately 150 miles away from the Channel Tunnel. Our road trains travel directly from your home, through the tunnel and on to Calais, and from there, to your new home in Austria.
Removals to Austria
- Click here for a free detailed quote of your move or
contact us
to discuss your individual requirements.
About Austria
A landlocked country in central Europe, Austria shares its borders with Slovakia, Hungary, Slovenia, Italy, Switzerland, Liechtenstein, Germany and the Czech Republic.
When you think of Austria, the snow-capped mountains of the Alps immediately spring to mind and for good reason; most of the country stands more than 1600 ft above sea level and much of that, rises to 3000 ft plus bringing with it a certain rustic charm as well as some quite outstanding skiing.
Kitzbühel and the skiing glitterati aside, the ancient cities of Vienna and Salzburg each have in the past, been home to greatness and splendour of a different kind. Vienna has music in its veins; it was home to Beethoven, Schubert and Strauss whilst Salzburg gave us Mozart.
That said, modern day, high tech Austria is clean and efficient. It is extremely civilised and holds tourists and foreigners in general, in high regard. Recent times have seen the erection of breathtaking modern public buildings, from the steel filing cabinet of Vorarlberg to the friendly alien that is the Kunsthaus in Graz. And the Murinsel, an island constructed entirely of steel and placed in the middle of the river Mur.
Approximate distances from London to the main towns and cities of Austria.
Vienna – 769 miles
Graz – 766 miles
Linz – 679 miles
Salzburg – 642 miles
Innsbruck – 595 miles
Klagenfurt – 735 miles
Villach – 717 miles
Wels, - 672 miles
Sankt Polten – 738 miles
Dornbirn – 525 miles
Removals to Austria - Click here for a free detailed quote of your move or contact us to discuss your individual requirements.


Vienna
Any visit to Vienna must surely double as a sightseeing tour. There is so much to see here that people return time and again to pick up from where they left off last time. Among the sights are the Anchor Clock, The Belvedere Palace, The National Theatre, The Danube Tower and Island, The Haas House and the Hofburg. In between stops why not enjoy a delicious cup of Austrian coffee. Vienna is famed the world over for its coffee and coffee houses.
Removals to Vienna – click here for a detailed quote.
Graz
Austria's second largest city is cool, trendy and happening. The Kunsthaus or Art House resembles a giant bubble and is locally referred to as the friendly alien. Other Graz sights include the Schlossberg and its ruined castle, The Uhrturm or Watchtower with its iconic clockface and back to front hands and the UPC Arena, which was previously called the Arnold Schwarzenegger Stadium.
Removals to Graz – click here for a detailed quote
Linz
Linz is the green city on the Danube. It offers a mix of culture, industry and nature and brings a wide variety of natural-inspired events to its people every year. There's the Provincial Garden Show, held in Ansfeld, which is this year set to music with its "Symphony in Green". There are rooftop surprises in the shape of art installations and water features in the botanical gardens and the countless beautiful parks and meadows along the Danube and Traun rivers offer all kinds of exhibitions and make for some great days out.
Removals to Linz – click here for a detailed quote.
Salzburg
Salzburg is known as one of the most beautiful cities of Europe. The spectacular landscape, lakes, Alpine foothills and mountain peaks that form the backdrop to the city only go to further enhance the beauty of this picture postcard location with its stunning Baroque architecture. The birthplace of Mozart, Salzburg is a must see for any tourist with an interest in music and architecture and is a truly wonderful, picturesque and charming place to live. The Old Town is traffic free and full of courtyards, fountains and public squares.
Removals to Salzburg – Click here for a detailed quote.
Innsbruck
Like Salzburg, Innsbruck has some quite breathtaking scenery and this rather unfairly, steals your attention away from the city itself. That is until you get into "Old Innsbruck". Here your eyes are quickly drawn back to your immediate surroundings. The architecture and the delightful window displays along such streets as Herzog Friedrich Strasse are more than enough to bring things back into sharp focus. Innsbruck is the home of the winter Olympics, which is not surprising really, as it is possible to ski here all year round.
Removals to Innsbruck – click here for a detailed quote