Hamiltons FX Service
For more information on our Currency Exchange Service...

click here
detailed quote
To get a FREE detailed quote of your move fill out our online Contents of House form
CALL US TODAY!
0800 246 5622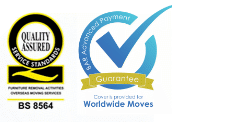 Specialist Removals
Hamiltons offer a specialist removals service throughout the UK and to most European destinations.
Transporting Pets
Hamiltons deal with all aspects of pet export and import including quarantine, paperwork and injections to make sure your pets are moved in comfort with minimum distress caused.
Equine Services
Hamiltons can arrange the transport of your horses by experienced horsemen. They treat every horse as their own stopping every 3 - 4 hours to water, feed and check on the horses, and stopping every 6 - 8 hours to unload and exercise the horses. This is a safe, reliable transportation at competitive prices - the safety of the horses being the priority.
Vehicles, Tractors & Machinery
Hamiltons have specialist vehicles and ramps that have been designed to move valuable and prized motor vehicles. Tractors and machinery can also be arranged to be transported to your final destination.
Specialist Removals – Contact us now to discuss your move.