detailed quote
To get a
FREE
detailed quote of your move click the button below and fill out our online Contents of House form.
detailed quote

CALL US TODAY!
0800 246 5622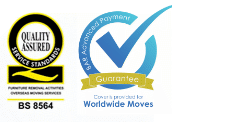 Removals to Belgium - Moving to Belgium - UK - Belgium Removals Company
Relocation to Belgium. International Removals. Moving House Overseas
Hamiltons Removals provide weekly removals to Belgium. We cater for all domestic house moves, corporate and commercial relocations, tailoring our service to your exact requirements.

Removals to Belgium – click here to read more about our UK to Belgium Removals Service or read on for advice on moving to Belgium.
Moving to Belgium
There is a lot more to consider when relocating to Belgium than simply finding a good
European removals company
. Before moving to Belgium you may need guidance on obtaining visas and work permits, setting up a business, choosing schools, health care and more. Our guide below sets out some useful information, to help you prepare for your move. Please note, this information is believed to be accurate at the time of writing, however please contact our European removals department to check for any changes, prior to your departure.
Living and Working in Belgium: Visa and Work Permits
EU nationals coming to live and/or work in Belgium for longer than three months are considered "residents" and, as with the rest of Europe, have the right to move through and reside freely in the country. No work permit or professional card is required to set up as self-employed but there are a few formalities to go through.

To register and receive a certificate of registration, you must apply to your municipal administration office within eight days of arrival. You must present valid passports for each member of your family together with a further 5 passport photos of each family member.

Some communes or areas of Belgium, may request a legally certified birth certificate, some certifiable proof of marital status, a copy of your rental lease or even fingerprints and they will levy a nominal tax, which varies according to the commune.

Once the initial application is made, the local police are called upon to verify your address. A registration certificate valid for five months is then issued. This is renewed at one-monthly intervals until proof of employment or self-employment and registration with the relevant social security scheme are produced.

If all the requirements are satisfied, a permanent identity card, renewable every five years, is issued and your name is entered into the local population register. You must carry this card with you at all times.

EU nationals and other assimilated citizens intending on staying longer than three months to either, look for a job, set up in business or settle without engaging in gainful employment may be asked to prove that they have real job prospects and/or sufficient means of independent support for the duration of their stay. They also need proof that they have health insurance.

If you are a national of one of the 10 newer EU member states of Bulgaria, Estonia, Hungary, Latvia, Lithuania, Czech Republic, Poland, Romania, Slovakia and Slovenia and are moving to Belgium to take-up paid employment, including work as an au-pair, a transition period is currently in force (this is very current and the situation may change at any time).

During this "transition period" you may enter Belgium freely without a visa, but you will still need to obtain a "temporary residence permit" or Autorisation de Séjour Provisoire/ Voorlopige Verblijfsvergunning) from a Belgian consulate or consular post in your country of origin.

Starting a business in Belgium
Starting a business in Belgium is a 3-step process:
1. 20% of the start up capital must be deposited with a Belgian bank or credit institution and certification must be obtained confirming that this amount is held in a "blocked capital" account.
This normally takes just a day to organise and there is no cost involved.
The full amount of capital must be fully and unconditionally subscribed although it does not have to be paid in immediately, unless the capital contribution is being loaned in full.
However, a fifth of the total capital (no less than €6,200) must be paid in.
The initial capital investment from single shareholders of private limited liability companies was set at €12,400
2. A financial plan must be deposited with a notary and the deed of incorporation and by-laws must be signed in his/her presence. The documentation is then authenticated and the deed of incorporation registered. Again this usually takes one day but there are fees attached.
The Authentication Act including the initial version of the bylaws must be drawn up in French, Dutch or German, and must be signed by all parties involved.

The financial plan describing and justifying the amount of initial capital must show that this will cover the company's operations for a period of at least 2 years. The plan is then signed and deposited with the notary public prior to incorporation.

3. You must register with the Register of Legal Entities, for VAT, and social security and obtain a centralized company docket (guichet-entreprises / ondernemingsloket) and obtain a company number. This process takes 2 days and currently costs €125
Having filed the deed of incorporation, the clerk's office will automatically register the company with the Register of Legal Entities, which is part of the Crossroads Bank for Enterprises. The company will be given a single identification number known as (numéro d'entreprise, or ondernemingsnummer), which can be activated only by using a recognised one-stop shop (guichets d'entreprises or ondernemingsloketten).

Based on the number of employees, the projected annual turnover, and the shareholder class (private individuals), the company will qualify as a small or medium-size enterprise (SME) according to the meaning of the Promotion of Independent Enterprise (General Provisions) Act of February 10, 1998.
A certificate of competence must be obtained by small-medium sized business owners prior to the activation of the company's registration with the Crossroads Bank for Enterprises.
The person in charge of daily company management must display knowledge of business management with documentary evidence of education (diplomas, etc.) or practical experience.
Schools
Six years of primary schooling lead to the Primary Education Certificate. Secondary education follows for students aged 12 to 18 and this is split into 4 different categories:
ASO (General Studies)
TSO (Technical Studies)
KSO (Artistic Studies)
BSO (Vocational Studies)
Students study as many subjects as possible in category ASO initially; to discover which areas they naturally excel in. From the 3rd/4th year of secondary school, they can then opt to study in categories TSO, KSO or BSO depending on which they prefer.
If they wish to further their studies in TSO, KSO or BSO they can do so for another year.

In the 5th and 6th years of secondary education pupils are offered either occupational training or higher education training. Then from the age of 15/16, pupils are offered from 1 day a week to 15 weeks a year, part-time secondary education, whilst signed up to a part-time labour or apprenticeship contract.

General, vocational and technical secondary educations all lead to the Diploma van Secundair Onderwijs.

Higher education
Universities and university colleges offer higher education programmes and it is possible to transfer between them through bridging courses. Entrance exams will need to be taken to get onto Civil Engineering, Architecture, Dental Science, Medical Science, Nautical Science and Fine Arts courses and the degree structure is based on the almost universal Bachelor-Master-PhD cycle.
Accreditations have now been integrated into the Higher Education Act, which means that private higher education institutions can become registered institutions subject to the accreditation procedure. Profession-orientated Bachelor's degrees are offered only in university colleges whereas two-tier, Bachelor's and Master's degrees are offered in universities and university colleges through association. Thanks to associations allowed by the new Act, holders of a profession-oriented Bachelor's degree have access to Master programmes.
Healthcare in Belgium
The healthcare service in Belgium is known throughout Europe, if not the world, for being of extremely high quality and for being very easy to access. Recent figures indicate that Belgium boasts 4 qualified doctors per 1000 people. Extremely well equipped, with highly advanced technologies, Belgian hospitals are staffed by a very well qualified work force many of whom specialise in niche areas of medicine.

Belgium has many internationally renowned scientists and medical doctors, with five out of the top 100 drugs worldwide originating from here. This level of expertise combined with cutting-edge treatments and technologies ensure that waiting lists are kept to a minimum.

On arrival in Belgium, check whether a doctor is registered as National Health Service (conventionné/geconventioneerd) or private. Some are both and may work from a hospital and their own private practice.

Always remember to take cash with you as very few doctors accept payment by card. If you have state social security, reimbursement rates are calculated after you've paid in full and up front. If you are on a private scheme, or are uninsured, you pay the whole lot there and then so check fees before you book an appointment.

Removals to Belgium – Contact us now to discuss your move.


Removals to Brussels | Removals to Antwerp | Removals to Ghent