detailed quote
To get a
FREE
detailed quote of your move click the button below and fill out our online Contents of House form.
detailed quote

CALL US TODAY!
0800 246 5622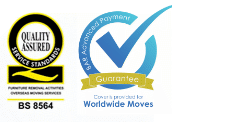 Removals to Ghent Belgium | European Removals
Hamiltons' European Removals Department provide domestic and commercial removals to Belgium. Whether you are moving from the UK to Ghent, or between Belgium and another European or International destination, we can assist and advise on all aspects of your move. We also provide specialist removals to Belgium for pets, vehicles, machinery and other equipment.

Removals to Belgium - click here for full information on our removals to Belgium service, or click here for an instant European removals quote.

About Ghent
The city of Ghent has impressive roots. In medieval times it was the second largest city in the whole of Europe and though it can no longer make that claim, it is still something of a crowd puller. Pretty squares and a large number of open green spaces are flanked by wonderfully ornate buildings, many of which can be seen from St Michael's Bridge, at the centre of the city.

St Michaels Church, The Graslei, The Koomlei and the relatively new neo-gothic post office are just a few of the quite breathtaking buildings to look out for. Other must sees are The Patershol, an intricate network of medieval streets, famed for its many trendy restaurants and The Gravensteen, an impressive castle which later became a cotton factory.

Many of these buildings are lit up at night time in an enchanting display of coloured light. Across the entire city thousands of lamps and spotlights switch on forming the Ghent Lighting Plan, "a carefully developed network of light that forms a myriad of atmospheres and accents." At least according to its designers and as from 2010 there will be a new Light Plan. As well as illuminating the defining landmarks and buildings, streets and squares will be highlighted adding to Ghent's enchanted nocturnal feel.

In most cities over time, the number of streets increases, but not so in Ghent. In Ghent they get rid of them to make way for greenery! Part of the attractive green space that is Baudelopark, used to be a street and besides the large municipal parks in Ghent, you'll find increasing numbers of smaller, slightly hidden green spots tucked away in quieter corners of the city.

The city of Ghent does not feature a single central square but instead has grown around a number of open spaces and the best way to see them is on foot. On your travels you will doubtless come across the imposing facade of the Cathedral of St. Bavo. Here you will find the famous altarpiece painting, the 'Adoration of the Mystic Lamb'. There is also the glorious 13th-century Church of St. Nicholas and the Belfort, a tall tower which if you can handle the stairs, rewards with a fabulous view.
Removals to Ghent
- Hamiltons specialise in removals to Brussels and most other European destinations. We are a member of the trade association BAR (British Association of Removers), The Road Haulage Association and are BS EN ISO 9001:2000 registered.
Contact us now
to discuss your move or click here for a
free removals quote.