detailed quote
To get a
FREE
detailed quote of your move click the button below and fill out our online Contents of House form.
detailed quote

CALL US TODAY!
0800 246 5622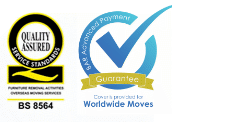 Removals to Switzerland | Schaffhausen | A Guide for Expats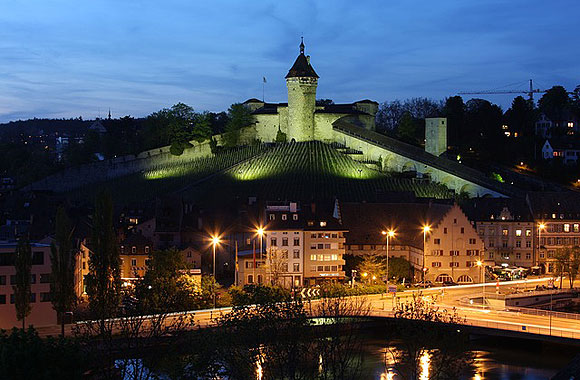 Moving to Schaffhausen is made easy with family-run international removals firm Hamiltons, who specialise in removals to Switzerland. If you are moving house to settle in one of the country's smaller cities, Schaffhausen is a great choice as it is a friendly, quiet city with beautiful surrounding countryside, and it is also within walking distance of the well-known scenic Rhine Falls, the largest waterfall in Europe.
Hamiltons offer frequent removals to and from Switzerland, including to the German speaking city of Schaffhausen. Just contact us today for a detailed, competitive home content removals quotation.
Accommodation in Schaffhausen
If you are moving to Schaffhausen to settle in the city long-term, there is plenty of accommodation to choose from in the area, so it is really a question of where you want to live. A quick search on the web will show plenty of websites detailing properties to either let or buy in the area, and it is always a good idea to take a drive around to find out which area would suit you best.
The good news is that it is relatively cheap place to buy a house, or find a flat to rent, compared to the rest of Switzerland. You can rent a three-bedroom flat here for about £820 a month (2012 prices). The city is also regarded as great place to bring up a family as it is generally quiet and peaceful, with some fantastic attractions including the impressive castle, which dominates the old town and serves as the city's symbol.
Transport
If you are commuting outside  the city to work, this shouldn't be much of a problem as Schaffhausen has good transport links by car and train. It has two railway stations: Schaffhausen Railway Station for trains to Frankfurt and Zurich and Herblingen train station, which offers a local railway service. The city also as a pretty good bus network, which includes the trolleybus system.
Schooling in Schaffhausen
In addition to the state school system, Schaffhausen has an international school, which offers qualifications in English. It offers education for children of pre-school to senior school age and day or boarding facilities for pupils aged 15-18 years. There's also another international school in the nearby city of Winterthur, which is about a 30-minute drive away.
Job Opportunities
This beautiful riverside city is home to a number of expats, many of whom work for high-tech or manufacturing industries, or for one of the international firms such as IWC watch manufacturers or Tyco International, (a security systems company with headquarters in Ireland). However, as it is cheaper to live here than in many of the larger Swiss cities, some expats take the daily commute to Zurich to work, which takes around 50 minutes.
Expat Lifestyle in Schaffhausen
Of the 35,000 population, around a quarter are foreign nationals, so there are lots of opportunities to meet fellow expats and to make new friends. A popular social group to sign up for is Crackerjack, which meets weekly on Fridays and is open to all expats living in and around Schaffhausen.
The Hash House Harriers meets monthly on Saturdays. It is the social section of the Hare and Hounds group, which is for runners and walkers. Another monthly club is The English Speaking Club of Schaffhausen (TESCOS), which has been running for more than 40 years and is open to people of all nationalities.
If you like to soak up the atmosphere at one of the local events, Schaffhausen has regular festivals which always draw large crowds. In and around Swiss National Day, on August 1st, there is generally a colourful firework display at Rhine Falls, which attracts around 10,000 visitors.
Removals to Switzerland
If you are moving house and want to find a reputable firm for your removals to Switzerland, Hamiltons are the people to contact. We are experienced in removals to and from Europe and further afield.
Removals to Switzerland
– Click here for a house quotation from the UK to Schaffhausen.