detailed quote
To get a
FREE
detailed quote of your move click the button below and fill out our online Contents of House form.
detailed quote

CALL US TODAY!
0800 246 5622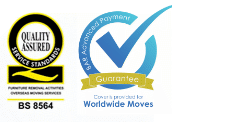 Removals to Switzerland | Living in Chur/Coire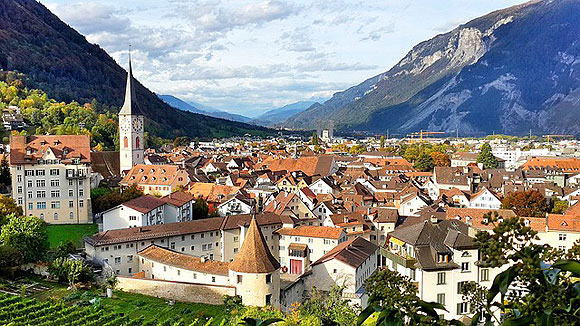 If you are arranging removals to Switzerland to live in Chur, also known as Coire, this beautiful city is a wonderful place to live as it is one of the oldest in the country, dating right back to prehistoric times. As well as its stunning ancient buildings, such as the cathedral church of St Luzius and the Bishop's Palace, this German-speaking city is also a sporting person's dream. It is flanked by mountains that are home to world famous ski resorts, such as the upmarket resorts of St Moritz and Klosters, as well as the country's only summer and winter sport resort, Brambruesch. 
As a long-established international removals firm, UK based Hamiltons Removals can help your move to Chur, or any other Swiss city, run smoothly. Meanwhile, here is a short guide for expats moving to Chur.
Living in Chur
As Switzerland is one of the most expensive countries in the world to settle in, most expats choose to rent, rather than buy. Nationally, around 6 out of 10 people live in rented accommodation, and this rises to around 8 out of 10 people in the capital. If you are looking for a home to rent, there are various websites that can help you find the perfect accommodation.
To live and work in the country for more than three months, you will need a residence permit. To get this, you need to show a copy of your rental agreement, provide ID and a passport photo, as well as your employment contract. If you are not intending to work in the country once you have moved, you need to demonstrate that you have enough money to live on, without having to rely on the state. You also need to take out a health insurance policy.
Education in Chur
If you are moving as a family, in addition to the state schools, there are various private schools in the area. There is a SIS Swiss International School within easy reach of Chur, which offers private day school bilingual education from kindergarten upwards. The Lyceum Alpone Zuoz is a Swiss International Boarding School in the beautiful alpine setting of St Moritz. It caters for around 300 pupils of secondary school age, between 12-18 years old, and offers lessons in both German and English.
Jobs in Chur
Of the city's 35,000 residents, just over 15 per cent are foreign nationals working in a host of industries, such as computing, manufacturing, and education. Chur has four railway stations and is around 75 miles from Zurich, so some people commute here to work. However, there are various English-speaking jobs available in the Graubünden area, in marketing, IT and logistics. Just browse the various employment websites to find the perfect job post.
Festivals in Chur
Switzerland is a multi-national country, so you should feel welcome here. There are various family-friendly festivals throughout the year, which attract thousands of visitors. One of the biggest is the Festival of Chur, a three-day celebration in the old town in mid-August. This fun-filled event has live music, entertainment, stalls and a colourful firework display. Other summer festivals include the more unusual Alpine Beard Festival, where around 60 men with long facial hair complete for the title of best beard.
Removals to Chur with Hamiltons
If you require removals to Switzerland, Hamiltons Removals are the experts in removals to and from the UK and continental Europe. We provide a host of services to suit your requirements, including packing, unpacking, insurance, specialist removals, and office removals.
Removals to Switzerland  – Follow the link for a detailed household removals quote.