detailed quote
To get a
FREE
detailed quote of your move click the button below and fill out our online Contents of House form.
detailed quote

CALL US TODAY!
0800 246 5622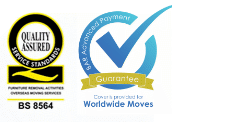 Removals to Switzerland: Removals & Shipping to Lausanne
Hamiltons European Removals Department can provide all the help you need for removals to Switzerland including removals and shipping to Lausanne. Whether you require removals to Switzerland from the UK or need removals back the other way, we provide high quality removals at extremely competitive rates. We also provide shipping and removals to Switzerland from most other European and International destinations.

For removals to Switzerland to or from the UK and Europe, we offer transportation of your belongings in dedicated lorries or as parts loads, grouped with other consignments. If choosing an exact moving day is important, we offer a special service which accommodates this.
Removals to Switzerland – click here for full information on our removals to Switzerland service, or click here for an instant European removals quote.
For shipping to Switzerland from overseas countries, we provide container shipping, groupage services and air freight.
Shipping to Switzerland – click here for details of our international removals service for shipping to Switzerland from Non EU countries.

About Lausanne
Known as the Olympic Capital, Lausanne is perhaps most famous for being the home of the IOC or International Olympic Committee, which organizes the modern day Olympic Games and the Winter Olympics, held every four years, in cities of the Committees choosing. These decisions are hugely important and can be vital to the selected country's economy so, once every four years, Lausanne becomes the centre of world attention.
Lausanne is a happening and vibrant, business orientated city, with great shopping and entertainments from museums to art galleries, theatre and ballet. The second largest city on Lake Geneva, it combines this commercialism, with a holiday resort feel, providing breathtaking vistas as it sits high on hills swathed in vineyards. Its elevated position means it commands a wonderful view, not only of the lake but also of the Savoy Alps which rise majestically, from the opposite side. The "old town" of Lausanne attracts very few cars since its small alleyways and narrow streets make getting about by car, nigh on impossible. Instead, its visitors walk or use bicycles or mopeds to get around in this part of town, giving them plenty of time to browse its many unusual boutiques or sit and relax in one of its numerous cafés.
Lausanne is a very welcoming, inclusive and quite cosmopolitan city and home to many foreign nationals including those from France, Germany, Italy, Spain, Portugal, Arabia, China and Japan. Its streets are kept fastidiously clean and its people are generally very helpful and courteous. If you appear lost or in search of direction, a stranger will invariably offer assistance and if you go to cross a road, drivers will pull up and virtually usher you across from one side to the other.
Lausanne's Cathedral of Notre Dame is generally accepted as being the most beautiful Gothic church in Switzerland and is, some would say, at least on a par with its Parisian namesake. Topped with spires, it towers some 500 ft. above Lake Geneva, commanding an impressive and imposing view. Its southern façade features a giant Gothic rose window and its portals are carved with sculpture. Entrance is gained through the Montfalcon Portal, named after a 16th-century bishop and the doorway itself, is a work of art, adorned with ornate carvings of saints and bishops.
Each night, on the hour, between the hours of 10pm and 2am, the silence is broken by the night watchmen of Lausanne who are charged with the responsibility of guarding against fire and invasion. This "tradition" since it is no longer a necessity, dates back to a time when the town was constructed mainly of wood and was raised to the ground by fire several times. The watchmen, who are stationed on the wall surrounding the town, call out to one another with the phrase, C'est le guet; il a sonné l'heure, meaning "This is the nightwatch; the hour has struck" to ensure the town is safe from flame and marauding hoard. Many a time these shouts have startled the unsuspecting visitor.
Hamiltons Removals can move you to all Swiss cities including: Aarau, Altstätten, Arbon, Baden, Basel, Bellinzona, Bern, Biel/Bienne, Bulle, Bülach, Burgdorf, Chur, Delémont, Frauenfeld, Fribourg, Geneva, La Chaux-de-Fonds, La Tour-de-Peilz, Lausanne, Liestal, Locarno, Lugano, Lucerne, Martigny, Morges, Neuchâtel, Nyon, Olten, Rheinfelden, St. Gallen, Schaffhausen, Sion, Solothurn, Thun, Vevey, Wil, Winterthur, Yverdon-les-Bains, Zofingen, Zug, Zürich.

Removals to Lausanne Switzerland – Contact us now to discuss your move or click here for a free removals quote

Hamiltons are a member of the trade association BAR, The Road Haulage Association and are BS EN ISO 9001:2000 registered.