detailed quote
To get a
FREE
detailed quote of your move click the button below and fill out our online Contents of House form.
detailed quote

CALL US TODAY!
0800 246 5622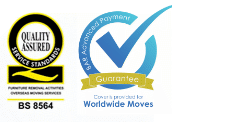 Removals to Switzerland | Living in Thun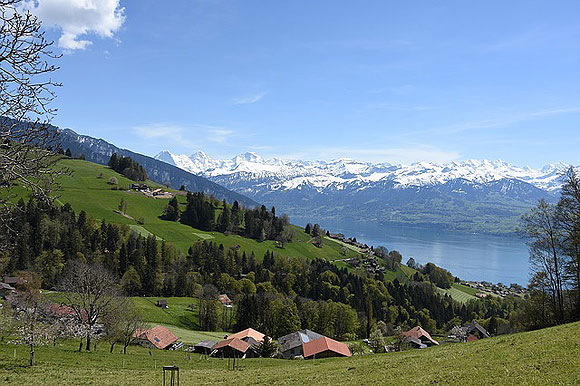 You can expect a host of things to look forward to after organising your removals to settle in Thun, once labelled 'the best place in the world for expats to live'. While Thun isn't as well-known on the international scale as the Swiss cities of Bern, Zurich and Geneva, it still has plenty to offer the British expat.
If you are moving to the beautiful city of Thun, the first step is to organise the door-to-door move of your household possessions. Moving abroad is always a worrying time, so it is important to use a company that is experienced in international removals, particularly in removals to Switzerland. Hamiltons Removals are experts in this field and our removals services are tailored just for you, which can involve anything from managing your move to specialist packing and/or storage.
Meanwhile, if you are relocating to Thun you will already know that this riverside city is a German speaking tourist destination with a relatively small population of 40,000. More than one in ten occupants is a foreign national, and, as well as Italian and French, there is a sizeable Albanian population; so, you can expect to find a good mix of nationalities here, including a handful of British expats.
Entertainment in Thun
Thun is an attractive city with a long history. It has a beautiful medieval town centre with a castle at its heart, so it is easy to see why it draws so many tourists. Take a tour of the old town and you will see all sorts of interesting monuments and buildings, including the church with its 14th century tower and the Town Hall, which has its roots in the 16th century.
If you are moving here, you are bound to visit the castle at some point. Here, you can take a trip back in time to get a sense of what life in Thun was like in the 12th century, right through to the 19th century when the military school was founded. As a testament to this, the castle museum has a fascinating exhibition of uniforms and weaponry dating from this period. Other highlights are the magnificent medieval hall – regarded as one of the best preserved in Europe – and the panoramic views of the city, lake and Alps, which you can enjoy from the corner towers. If you would rather retreat to a quieter part of the city to soak in more of the views, head to the beach park, which has an amazing view of the Jungfrau massif with its three famous peaks.
Meanwhile, art lovers should head to the Kunstmuseum Thun, which houses both permanent and temporary exhibitions in the former Grand Hotel Thunerhof on Hofstettenstrasse. Included as part of the museum, but off-site on Seestrasse, is the incredible Wocher Panorama, a panoramic work of art which shows the city in the early 19th century. This fascinating large-scale masterpiece is the oldest of its kind in the world and is incredibly detailed; you can even see inside the windows into people's homes to glimpse everyday life in 1810.
Social Life in Thun
It's not hard to make friends in Thun if you like to get out and about. One place to go is the Aare River, where you can dine in style in one of the many restaurants, cafes or bars that line the shore. Alternatively, active types will find all sorts of water-based activities on offer including sailing or surfing on the lake.
If you are a mum who has moved to Thun with young children, you might want to meet up with other parents in a similar situation. If so, it is worth getting in touch with the English speaking Mums Group, which always welcomes new members.
Job Options
There are all sorts of jobs that attract British people to live in Thun. These include work opportunities in machine and precision instrument engineering, scientific research, IT and tourism. Wages are slightly lower than average here compared to the rest of the country, so some people choose to live in Thun but commute to Bern, which is only a 20 minute train ride away.
Removals to Thun with Hamiltons
Hamiltons Removals carry out regular moves to and from Switzerland, and can arrange relocations to any town or city, including Thun. Click on the link above for a low cost removals quotation.