detailed quote
To get a
FREE
detailed quote of your move click the button below and fill out our online Contents of House form.
detailed quote

CALL US TODAY!
0800 246 5622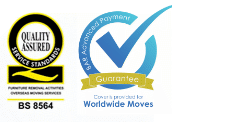 Shipping to Geneva | Removals to Switzerland
For removals and shipping to Geneva, Switzerland, Hamiltons European Removals Department can assist you with all aspects of your move. We provide quotes for removals to Switzerland from the UK and shipping to Geneva to and from most other European and International destinations. Whether you require assistance with a domestic, commercial or corporate relocation, or the moving of specialist items, we can help.
Removals to Switzerland – click here for full information on our removals to Switzerland service, or click here for an instant European removals quote.
We also provide shipping to Geneva and the whole of Switzerland via 20ft/40ft container, groupage or air freight from a range of international destinations. Click here for more information on our international shipping service.
About Geneva
Relaxation, joie de vivre and people watching are the phrases that come to mind when describing city life in Geneva. One of Europe's most beautiful cities, it sits on the banks of Lake Geneva, at the foot of the majestic Alpine mountain range.

The Capital of Peace as it is known, due to its association with the UN and Red Cross, Geneva is a truly European city. Most Genevans speak either English, German, French or Italian and the lakeside promenades come alive with this international flavour as people throng around the quaysides, elegant shops, trendy boutiques, café's, bars, bistros and restaurants.
Not just a cool place to hang out, this is the site of Geneva's most famous landmark, the Jet d'eau. The world's tallest water fountain, it shoots a column of water some 140 metres into the air. Illuminated a night, it is a truly beautiful sight and a photo opportunity not to be missed.

Geneva's cultural heritage is evident throughout the city, in its plethora of museums and art galleries. There are more than thirty, most of them themed or specialising in a certain period of Genevan or Swiss history.

Since most of Geneva is easily accessed on foot, there is little need for a car in the city. The public transport service is excellent, providing waterbuses, buses, taxis and trains. These cope admirably with the demand and since parking charges in the city are exorbitant, it is definitely worth getting to know the routes.
Hamiltons can move you to all Swiss cities including: Aarau, Altstätten, Arbon, Baden, Basel, Bellinzona, Bern, Biel/Bienne, Bulle, Bülach, Burgdorf, Chur, Delémont, Frauenfeld, Fribourg, Geneva, La Chaux-de-Fonds, La Tour-de-Peilz, Lausanne, Liestal, Locarno, Lugano, Lucerne, Martigny, Morges, Neuchâtel, Nyon, Olten, Rheinfelden, St. Gallen, Schaffhausen, Sion, Solothurn, Thun, Vevey, Wil, Winterthur, Yverdon-les-Bains, Zofingen, Zug, Zürich.
Removals to Switzerland
– Contact us now to discuss your move or click here for a
free removals quote
Hamiltons are a member of the trade association BAR, The Road Haulage Association and are BS EN ISO 9001:2000 registered.