detailed quote
To get a
FREE
detailed quote of your move click the button below and fill out our online Contents of House form.
detailed quote

CALL US TODAY!
0800 246 5622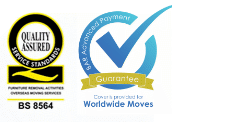 Removals to Switzerland | Life in Köniz
If you are organising removals to Switzerland to settle in the tourist destination of Köniz, it is a beautiful place to live. Köniz is relatively quiet but incredibly scenic all year round. And, if you are a lover of the great outdoors, it's a great place to settle, as you can enjoy all sorts of sports against a backdrop of dramatic scenery. Popular activities in the area include hiking and cycling in the summer, or heading off to the ski slopes in the nearby Lotschentalvalley in winter.
The area has a rich history which is demonstrated by the sprinkling of ancient buildings across the city, including the main church which has its roots in the 12th century. However, if you love exploring the countryside, one of the many things to do once you have settled is to visit the pretty, picture-postcard villages and hamlets in the surrounding area, such as Herzwil or Liebewil, to name a few. Alternatively, to get a panoramic view of the region, head to the lookout tower on the mountain of Gurten (which is accessible by train). Just don't forget to take your smartphone or camera to snap the beautiful scenery!
Meanwhile, if you are moving to Köniz, the first step is to choose a professional removals firm who specialise in relocations from the UK to Switzerland, or back in the other direction. Hamiltons Removals are an experienced domestic and international removals firm and offer a range of services including specialist packing and, on request, the cleaning of your former residence and/or new home.
Entertainment in Köniz
Köniz is a German-speaking city with a population of just under 40,000. It benefits from a handy location next to the Swiss capital of Bern, which is only a 12 minute drive away. As a result, it is a popular place to live for British expats who work in the capital but want a slower pace of life at weekends and on days off.
Certainly, the city offers plenty to do in your downtime. You'll find all sorts of family-friendly attractions just waiting to be discovered. The Bern School Museum, which is actually in Köniz, is where you can find artefacts from Swiss schools over the centuries and is bound to leave you feeling nostalgic. If you are moving with family, the Badeanlage Weiermatt is a massive waterpark that opens in the spring and summer and offers good value all day entertainment.
Meanwhile, if you don't mind crowds and want to soak up the atmosphere at a live music festival, the Gutenfestival is an annual event which draws thousands of people from all over Switzerland and beyond.
Social Life in Köniz
If you are looking to link up with fellow Brits, the best bet is to join some of the clubs in the neighbouring Bern. The English Speaking Club in the capital has been running since the 1970's and has members from all over the world, including locals who want to improve their English. The International Club is another organisation to join, which will help you settle into your new home.
Job Options
More than half of the jobs in the city relate to manufacturing, so this might be something worth thinking about if you have experience in this area. Köniz also has a number of positions available for English speakers in areas such as science, research and IT. In addition to this, around one in 20 jobs in the city are in the finance or insurance sector. However, a sizeable proportion of the working population who live in Köniz work outside the city in nearby Bern.
Removals to Köniz with Hamiltons
Hamiltons Removals carry out regular removals to and from Switzerland, including to the cities of Köniz and Bern. Click on the link above for a detailed quotation for your move.