detailed quote
To get a
FREE
detailed quote of your move click the button below and fill out our online Contents of House form.
detailed quote

CALL US TODAY!
0800 246 5622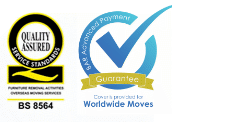 Removals to Switzerland | Vernier

For removals to Switzerland to live in the French-speaking municipality of Vernier, Hamiltons Removals are the people to contact. We provide quality removals services including specialist packing and the removals of antiques, artwork and other high value items.
Vernier has a reputation of being fairly industrialised; it's also about 10 minutes away from Geneva airport (or a 30-minute cycle ride away) so, depending on where you live, you can expect to hear planes taking off every now and again.  Although a number of businesses and factories are based here, there are still plenty of parks and green spaces, including the beautiful Parc des Franchises, which was the old horticultural school.
One of the major draws for moving here is the employment opportunities. About half the population of 35,000 are foreign-born, with several French and British-speaking expats living here. People who move here from the UK tend to take up jobs in IT, the hospitality industry, finance or science related posts.
As specialists in removals to Switzerland, we arrange regular home content removals to or from Vernier, from anywhere in the UK.
Places to Live in Vernier
If you are moving to Vernier there are several neighbourhoods to choose from, so the best step is to take a good look around the area to decide where you want to settle. Among the neighbourhoods is the Village of Vernier, to the north of the municipality, which is near the airport and is home to some of the oldest buildings in Vernier. Although this area has seen lots of building work in recent years, it has still retained some of its rural character.
On the other hand, there is Les Avanchets, in the north, where many expats choose to settle as it has a high proportion of foreigners and as many as 2,400 apartments. To the south, the riverside sector of Le Lignon is famed for having one of the world's largest apartment blocks, housing 6,000 residents. Alternatively Chatelaine, to the east of the municipality, has its roots in the 15th century and contains a number of residential buildings to rent, rather than to buy.
Schooling in Vernier
For those moving to Vernier with children of school age, the municipality has a number of state schools. Vernier lies in the Geneva canton, so very young children can attend 2 years of kindergarten (although this is optional), followed by 6 years of compulsory primary schooling. After this, children are expected to attend 3 compulsory years at secondary school, followed by 3-5 years of non-mandatory advanced schooling. Vernier also has a German international school, called Deutsche Schule Genf, and accommodates pupils of kindergarten age upwards.
Job Options
A significant proportion of those living in Vernier either work in manufacturing or construction, (42 per cent). Other English-speaking jobs include in education, banking and finance, IT and immigration. Not everyone who works in Vernier lives here, as statistics show a number of people commute into the municipality to work.  A similar number do the reverse and work outside the area.
Social Life
If you don't know anyone in the area, there are still lots of opportunities to meet new friends. There are plenty of English-speaking clubs and societies in Geneva. One of these is the Expat International Club, for couples or singles of all ages and all nationalities. The Free Walk Geneva club offers daily walking tours in different languages to discover hidden gems of Geneva, and the Real Housewives of Geneva group is for mums that are fairly new to the city. Meanwhile, Tastes of the World Meet-ups is designed to meet others, and at the same time to sample different cuisines.
In addition to the activities organised above, there are also various annual festivals in the Geneva area. These include the October Rock Festival, which runs over three nights and has various big name acts performing. The International Film Festival takes place in October/November time and the Fete de L'Escalade is held in mid-December and is where you will find medieval stalls, folk music, and locals dressed in fancy dress who take part in drum and torch-lit parades.
Removals to Switzerland
If you require removals to Switzerland, Hamiltons has more than 20 years' experience in national and international removals. We provide tailored services to suit your requirements for domestic or commercial moves to Vernier.
Hamiltons Removals – Follow the link to gain a removals quote to Vernier.