detailed quote
To get a
FREE
detailed quote of your move click the button below and fill out our online Contents of House form.
detailed quote

CALL US TODAY!
0800 246 5622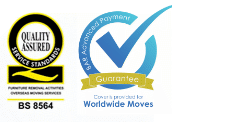 Removals to Switzerland | Fribourg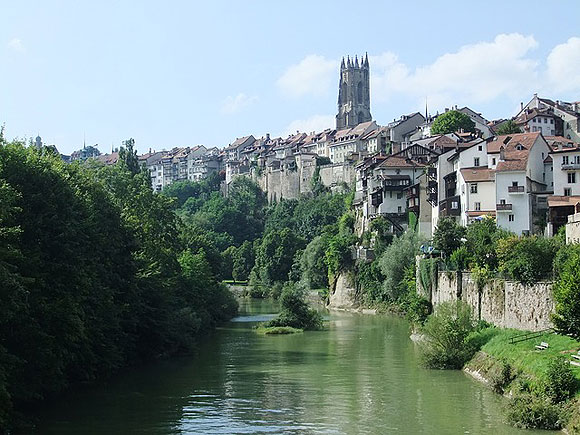 If you are organising removals to Switzerland to settle in the mainly French-speaking city of Fribourg, you have plenty to look forward to. This stunning, picture-postcard city is home to one of the best preserved old towns in Switzerland and stands majestically on a rocky cliff-side on the banks of La Sarine.
One of the major attractions of living in Fribourg is that it combines history and culture with beautiful scenery. It is the ideal place to move to for lovers of outdoor sports, as it has a forest and lake nearby for cycling, walking and swimming. And, in addition to all the above benefits, moving to Fribourg is a win-win as it is a comparatively cheaper place to live than the better-known cities of Zurich, Basel and Geneva.
As specialists in home content moves to all parts of Europe, including removals to Switzerland, Hamiltons arranges regular moves to and from Fribourg for people relocating from the UK.
Popular Places for Expats to Live
The city has around 40,000 inhabitants; the population is rapidly rising and is expected to increase by as much as 10 per cent over the next 20 years (2015-2035). So as Fribourg gears up for expansion, it offers all sorts of fantastic places to live both in and around the area, and if you haven't yet found the perfect accommodation for you, there are various websites that can help.
Meanwhile, Fribourg is an excellent place to settle for British expats because it is so scenic.  But if you don't mind living further out, among the places some many expats recommend is Estavayer-le-lac, a superb French-speaking medieval town on the banks of Lake Neuchâtel. The mainly German-speaking town of Morat is another great place to live, as is the French-speaking Villars sur Glane, which is 3km outside of the city.
Education in Fribourg
As well as the excellent state school system in Fribourg, (which has both French and German speaking schools), there are several international schools within an hour's drive from here. These include primaries such as the British School of Bern and the International School of Bern. For secondary school private education, the Institute la Gruyère, in Gruyères, a 30 minute drive from Fribourg, is a popular choice and offers both day and boarding facilities.
Fribourg University is the only bilingual university in the country, with lectures in both French and German. However, that said, it is possible to graduate with a degree in only one of those languages. The university has around 10,000 students and excels in law and  theological studies. Fribourg also has a multi-media and art school, and a University of Applied Science.
Employment in Fribourg
Fribourg is home to people of all nationalities including British expats, many of whom work in the service industries. In fact expats from all over the world make up about a fifth of the Canton's population, and many work in industries such as banking, finance, tourism, IT, life sciences, insurance, education, and health services in Switzerland. In addition to this, Fribourg is home to numerous international companies, including Mapei, Michelin, Comet and Nestle, and there are a number of websites offering job opportunities in Switzerland to English speakers.
Meeting New Friends
If you are organising removals to Switzerland to settle in the country for the first time, as it is such a cosmopolitan country you will find plenty of opportunity to meet new friends.  You can find out about get-togethers via the InterNations website, or, if you are female, you can get in touch with the Fribourg Expat Women's Group. This is an English-speaking group, although it has members from all over the world.
Outside of the English-speaking clubs, there are a host of activities to take part in including visiting one of the many local museums, partying at the bars and night clubs, or joining in the festivals and celebrations that take place in Adelhauser-Platz.
Removals to Switzerland with Hamiltons
Family-run removals firm Hamiltons are experienced in organising removals to and from the UK and Switzerland, as well as back in the other direction. We provide a host of services to suit your requirements, including specialist packing services and the removals of antiques and artwork.
Removals to Switzerland – Follow the link for a quotation for domestic or commercial moves.