detailed quote
To get a
FREE
detailed quote of your move click the button below and fill out our online Contents of House form.
detailed quote

CALL US TODAY!
0800 246 5622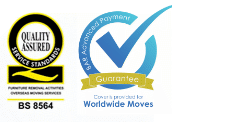 Removals to Switzerland | A Guide to Life in St Gallen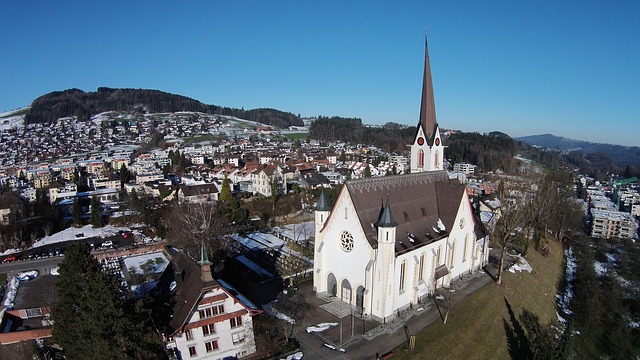 Hamiltons Removals has seen a rise in the number of people from the UK organising removals to Switzerland for several reasons, including to take up a job post in the country, or to study there. One of the many places to settle is the vibrant, beautiful and historic city of St Gallen. As a British expat you should find it easy to make friends here as St Gallen is an extremely cosmopolitan city, with expats of all nationalities making up as much as a third of the population.
Among the numerous attractions for expats moving to Switzerland is the beautiful scenery, the relatively high standard of living and the location, which gives rise to excellent transport links across Europe. On June 1, 2016, Gotthard Base Tunnel, the world's largest railway tunnel, opened in Switzerland which means a faster route linking northern and southern Europe.
Entertainment in St Gallen
St Gallen has a lively atmosphere, and as you walk about the town in the summer it's common to be treated to some open air entertainment, such as opera or musicals. It also has some fantastic landmarks, including the spectacular baroque built Abbey of Saint Gall, a designated UNESCO World Heritage site which is home to one of the world's greatest medieval libraries.
If you enjoy sightseeing, the city also has several museums, including the Textile Museum, offering temporary and permanent exhibitions of fabrics from ancient Egypt to present day Switzerland. The museum gives an insight into the history of the city which had a thriving textile industry from the Middle Ages onwards. The Art Museum is another draw, showing paintings and sculptures from the Middle Ages to the 21st century. Alternatively, to celebrate your move in style, the Beer Bottle Museum is another huge hit and can be found within the country's oldest brewery.
As specialists in removals to Switzerland, Hamiltons regularly organises removals to all parts of the country, including to and from the UK and St Gallen.
Relocating to St Gallen
St Gallen has a population of around 75,000, and is mainly German speaking. It is regarded as one of the highest cities in Switzerland, so you can expect it to be quite cold and snowy in winter. If you enjoy outdoor sports, there is plenty of opportunity to get involved in this as the city lies between Lake Constance for swimming and sailing, and the Appenzell Alps for skiing and hiking.
Education
If you are moving to the city with children of school age, the good news is that the city has an excellent educational system, with both state and private schools. It is also home to the internationally renowned co-educational Rosenberg private school, for boarders aged six to 19 years. The University of St Gallen is recognised worldwide, and is one of the leading business schools on the continent.
Job Options
As a British expat, employment can be quite hard to find in St Gallen, as there are not that many job opportunities in the city. That said, there is work available in the hospitality industry and, for those with an employment history in banking and finance, a number of people commute daily to Zurich for work. In addition, the city itself is home to a major insurance company - Helvetia Insurance - which serves around two million customers across Europe.
Social Life for Expats
St Gallen has a small British expat community, which holds various get-togethers including meals out, drinks, sports and sightseeing. If you are looking for places to socialise once you have moved, there are also various Irish pubs in the city, including the Five O Club on Portstrasse, The Irish Pub Bruhltor in Bruhlgasse, and Da Slainte Inn in Lämmlisbrunnenstrasse. Some English-language films are screened at Kinok in Grünbergstrass and at the Kitag Cinemas.
Removals to Switzerland
Family-run removals firm Hamiltons are experts in national and international removals, and will take the stress out of your move to Switzerland. We offer a whole range of services including packing and storage, and we also have cabinet makers to assist with the dismantling of furniture if required.
Removals to Switzerland - Click for a detailed quote for your overseas move.