detailed quote
To get a
FREE
detailed quote of your move click the button below and fill out our online Contents of House form.
detailed quote

CALL US TODAY!
0800 246 5622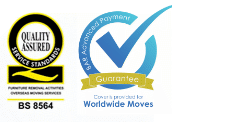 Removals to Switzerland: Removals & Shipping to Bern
For removals to Switzerland, including transportation, container shipping and air freight to the city of Bern, Hamiltons Removals can help. We provide removals to Switzerland for all domestic and commercial moves and can also assist with the importation of specialist items including vehicles, antiques and pets.
If you require removals to Switzerland from the UK, or from another European country we offer the following removals to Switzerland services:
Use of a dedicated vehicle – here your furniture / belongings are transported by road to your new home of business premises in Swizerland. Our experienced removals team will ensure a smooth and stress free move.
Use of a shared vehicle – here your belongings are moved to Switzerland as part of a shared consignment. Ideal for smaller loads, this service is cost effective and secure.
Special service – with this service, your removal to Switzerland is carried out on the day of your choice.
Removals to Switzerland – click here for full information on our removals to Switzerland service, or click here for an instant European removals quote.
For shipping to Switzerland from non EU and overseas destinations, we provide the following services:
Container shipping – here your belongings are shipped via 20ft or 40ft container.
Groupage services – for smaller moves, your belongings can be shipped in a shared container.
Air freight – urgent items can be sent to Switzerland via air freight.
Shipping to Switzerland – click here for details of our international removals service for shipping to Switzerland from Non EU countries.

About Bern

OThe Swiss Capital, Bern (or Berne, if you prefer the French spelling) is an architectural masterpiece. Magnificent fountains and historic Gothic towers abound here and you could be forgiven for thinking that you've stepped back in time, since this ancient city's impressive buildings have been so painstakingly preserved. So much so in fact, that in 1983, UNESCO bestowed the city with the status of a World Heritage Site, ranking it alongside the Taj Mahal in India, The Old City of Salamanca in Spain and Stonehenge.
The Swiss House of Parliament, with its impressive domed roof, towers over the city and on most days, members of the public are permitted access to watch the live parliamentary proceedings. The city's prison tower is just yards away from here, as are many other historic buildings and monuments and this intensity of Gothic construction is continued throughout the city, as houses and shop after shops are connected by long covered promenades, known as "arcades". As well as being visually and architecturally stunning, and presenting the photo-opportunities of a lifetime, these arcades enable the cityfolk to wander and shop at their leisure, untroubled by the vagaries of the weather as they stroll along one of the longest shopping promenades in Europe.
For the best view of Bern, a visit to the elevated Rose garden above the famous Bear Pits is highly recommended. Here, and from the platform of the 101m high cathedral tower, you can see all of the old town of Bern with its sandstone houses, narrow streets and fountains and get a great view of the Bern bears as they munch on their carrots. Back on terra firma you'll get a closer look at the city's boutiques, bars and cabaret stages, some of which are located in ancient vaulted cellars. Its small street cafés attract locals and tourists alike and although Bern has a very good public transport network, it is best to explore the centre on foot.
The town squares in Bern are alive with hustle, bustle and colour, especially at the weekends when the markets and festivals are in full swing. Events to look out for are the Onion Market or Zibelemärit when the streets of Bern are covered in confetti and onions are woven into plaits and the dish of the day is onion tart. The Gurten Festival, which attracts tens of thousands of people to Bern's 'house mountain' is held in July and features artists from the international music scene. From March to May, you can take in the famous Bern Jazz Festival. This has a growing worldwide audience and has established itself as one of Europe's most important trad jazz events. Then there's the Bern dance festival in June, featuring performances, workshops, discussions and exhibitions and the buskers Bern street festival, which is a riot of cabaret as artists perform in 20 or so places in accordance with a fixed programme. This takes place in August.
In true Swiss style, the city's clock tower features puppets that emerge just before the stroke of each hour to perform a brief comic routine which is guaranteed to stop people in their tracks and get their camera shutters clicking. A short distance away, the Aare river meanders past the "old town" offering countless opportunities to rest and relax with a picnic and for children to run and play on its tree-lined banks. The riverside is an attraction for all ages, especially in the summer months when its clean waters invite anyone and everyone to shake off the stresses of the day, jump in and cool off.
Bern is picturesque in the extreme, it is a quiet and easy going, laid back city and often, as visitor or local, it is necessary to remind yourself, that it is in fact the Capital city of Switzerland and therefore, the wielder of Switzerland's ultimate decision making power.
Hamiltons Removals can move you to all Swiss cities including: Aarau, Altstätten, Arbon, Baden, Basel, Bellinzona, Bern, Biel/Bienne, Bulle, Bülach, Burgdorf, Chur, Delémont, Frauenfeld, Fribourg, Geneva, La Chaux-de-Fonds, La Tour-de-Peilz, Lausanne, Liestal, Locarno, Lugano, Lucerne, Martigny, Morges, Neuchâtel, Nyon, Olten, Rheinfelden, St. Gallen, Schaffhausen, Sion, Solothurn, Thun, Vevey, Wil, Winterthur, Yverdon-les-Bains, Zofingen, Zug, Zürich.
Removals to Bern Switzerland – Contact us now to discuss your move or click here for a free removals quote

Hamiltons are a member of the trade association BAR, The Road Haulage Association and are BS EN ISO 9001:2000 registered.