detailed quote
To get a
FREE
detailed quote of your move click the button below and fill out our online Contents of House form.
detailed quote

CALL US TODAY!
0800 246 5622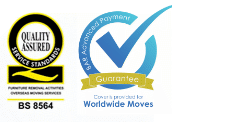 Removals to Switzerland: Removals & Shipping to Lucerne
For removals to Switzerland, including the city of Lucerne, Hamiltons' European department can help. We provide high quality, low cost removals and shipping to Switzerland from the UK, Europe and most international destinations. Whether you require a domestic, commercial removals quote, or are moving specialist items, such as vehicles, musical instruments or works of art, contact us now for a free online moving quote.
We provide removals to Switzerland via a dedicated vehicle, which is ideal for large moves as well as groupage services where your furniture and personal effects are transported in a shared vehicle, reducing the cost of your removals to Switzerland. We can also provide a special service where you specify exact moving dates.
For removals to Switzerland from non EU destinations, we provide shipping in 20-ft and 40ft containers, as well as part loads in shared containers and air freight services.
Removals to Switzerland – click here for full information on our removals to Switzerland service, or click here for an instant European removals quote.
Shipping to Switzerland – click here for details of our international removals service for shipping to Switzerland from Non EU countries.

Hamiltons are a member of the trade association BAR, The Road Haulage Association and are BS EN ISO 9001:2000 registered.
About Lucerne

Originally a small fishing village, this now bustling festival city stretches across the Reuss River on the western edge of Lake Lucerne and provides the perfect base from which to explore the many other parts of Switzerland. The centre of Lucerne is a pedestrianised area of cobbled streets lined with houses, shops and hotels painted in the medieval style and/or decorated with displays of flowers.
It is easily possible to immerse yourself in this town, enjoying its magnificent landscapes and strolling along its quays. Lucerne is quite charming and a wonderful place to shop. While wandering the narrow streets that feed the city's wide open squares, you can enjoy a multitude of shops and boutiques displaying all manner of exquisite items. There is something on offer here to suit every wardrobe, every palate and every home. There is something here, to suit everyone.
Lucerne is the Capital of the area known as Central Switzerland. Its position provides it with an awe inspiring backdrop of the Rigi, Pilatus and Stanserhorn mountains. The town of Lucerne is one of Switzerland's "must sees", dating back to the 8th century. It is home to a wealth of gable paintings and medieval architecture, with the world famous Chapel Bridge forming its delightful centrepiece. Historic houses enclose picturesque town squares and all around you are featured, works of art of one form or another, from a lion, hewn from a rock face, to a huge circular painting which dates back to 1881.
Lucerne is a typical and traitional Swiss town but whilst steeped in history, it is forward thinking and vibrant. It features a modern infrastructure with an extensive and well-run public transport system serving a wide range of shops, office buildings, cinemas, museums, theatres, restaurants and clubs. Another feature and major attraction in the town is the futuristic Culture and Convention Centre or KKL. Designed by Jean Nouvel, the KKL stands on the bank, looking out over Lake Lucerne and is one the modern architectural highlights of the town.

Lucerne is a town of festivals and these events take place regularly, throughout the year. Chief among them are the aptly named, Lucerne Festival, the Luzerner Fasnacht, the International Comics Festival, the Blue Balls Festival, the Summer Night Festival or Luzernfest and the Lucerne Blues Festival. These present the opportunity for locals and visitors alike, to hear world-class classical music, witness remarkable firework displays and take part in Carnival done Swiss style.
The two largest Swiss supermarket chains are represented here, they are the Migros and the more familiarly named Coop and store opening times are usually from 8.30 am to 6.30 pm. Handily, these opening times also extend into most weekends and many bank holidays. Here you can pick up local Swiss favourites like Rösti, which are hash browns traditionally served with Bratwurst or Zürcher Geschnetzeltes, which is chopped veal in a mushroom cream sauce, served with fried egg or melted cheese, as well as the ubiquitous Toblerone.
Hamiltons can move you to all Swiss cities including: Aarau, Altstätten, Arbon, Baden, Basel, Bellinzona, Bern, Biel/Bienne, Bulle, Bülach, Burgdorf, Chur, Delémont, Frauenfeld, Fribourg, Geneva, La Chaux-de-Fonds, La Tour-de-Peilz, Lausanne, Liestal, Locarno, Lugano, Lucerne, Martigny, Morges, Neuchâtel, Nyon, Olten, Rheinfelden, St. Gallen, Schaffhausen, Sion, Solothurn, Thun, Vevey, Wil, Winterthur, Yverdon-les-Bains, Zofingen, Zug, Zürich.
Removals to Lucerne Switzerland
– Contact us now to discuss your move or click here for a
free removals quote
Hamiltons are a member of the trade association BAR, The Road Haulage Association and are BS EN ISO 9001:2000 registered.