detailed quote
To get a
FREE
detailed quote of your move click the button below and fill out our online Contents of House form.
detailed quote

CALL US TODAY!
0800 246 5622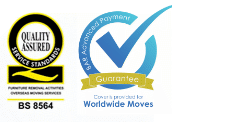 Removals to Switzerland: Removals & Shipping to Zurich
For removals to Switzerland, including domestic and commercial removals to Zurich in Switzerland, Hamiltons European Removals Department can help. We can assist with all aspects of removals and shipping to Switzerland, providing highly competitive removal quotes and an excellent standard of service.
We provide removals to and from Zurich and the UK and from most other Swiss and European destinations. Our services include household removals, commercial and corporate relocations, specialist removals, shipping of vehicles, packing and storage.
Removals to Switzerland – click here for full information on our removals to Switzerland service, or click here for an instant European removals quote
Our removals to Switzerland service from UK and European addresses can include the transportation of your belongings in a dedicated lorry (between UK and European addresses) or as a shared load. We also provide shipping to Zurich, Switzerland from international addresses via 20/40ft container, groupage or air freight. Click here for more information on our international removals service.

About Zurich
Centrally positioned at the very heart of Europe, Switzerland and Zurich in particular, has become synonymous with the worlds of finance and banking. With a highly qualified workforce, world renowned research and development institutes and low taxes, it should also come as no surprise, that many of the world's international corporations have chosen to make Zurich one of their homes.

This fascination however with all things money, does not leave the Swiss cold when it comes to the arts and culture. Evidence of this can be seen throughout the streets of Zurich with many galleries and museums displaying both ancient and modern artefacts.

Zurich has a lively café culture lifestyle and to really get a sense of it, all you need do is sit for a while in the café arcades by the River Limmat watching the people and the world go by. Passenger ferries trip up and down the river regularly, forming an integral part of Zurich's public transport system, reducing pollutants from cars and buses. This is perhaps one of the measures that has resulted in Zurich becoming known as one of the cleanest and most efficient cities in Europe. You will certainly not miss your car or the parking fees while you're in town.

Old Zurich is equally charming. Steep cobbled alleyways wind their way through the Niederdorf district, which is full of wonderfully colourful and eclectic boutiques. This pedestrianised shoppers paradise is awake all day but really comes to life at night with the many bars, restaurants, street artists and buskers adding their own peculiar flavours, sights and sounds into the mix.
Hamiltons can move you to all Swiss cities including: Aarau, Altstätten, Arbon, Baden, Basel, Bellinzona, Bern, Biel/Bienne, Bulle, Bülach, Burgdorf, Chur, Delémont, Frauenfeld, Fribourg, Geneva, La Chaux-de-Fonds, La Tour-de-Peilz, Lausanne, Liestal, Locarno, Lugano, Lucerne, Martigny, Morges, Neuchâtel, Nyon, Olten, Rheinfelden, St. Gallen, Schaffhausen, Sion, Solothurn, Thun, Vevey, Wil, Winterthur, Yverdon-les-Bains, Zofingen, Zug, Zürich.

Removals to Switzerland – Contact us now to discuss your move or click here for a free removals quote

Hamiltons are a member of the trade association BAR, The Road Haulage Association and are BS EN ISO 9001:2000 registered.