detailed quote
To get a
FREE
detailed quote of your move click the button below and fill out our online Contents of House form.
detailed quote

CALL US TODAY!
0800 246 5622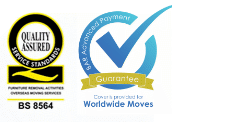 Removals to Switzerland | Living in La Chaux-de-Fonds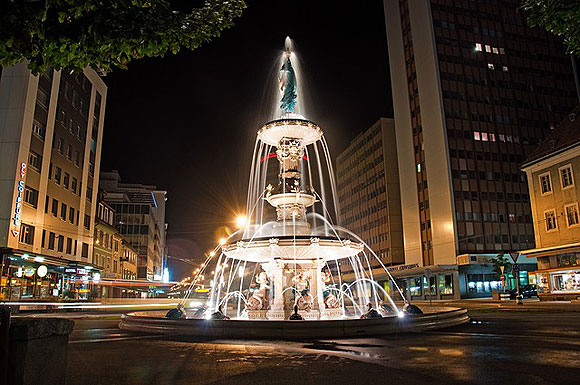 The French-speaking city of La Chaux-de-Fonds sits high up in the Jura Mountains. It's in fact the highest city in Europe and is a vital hub in a region famous for watch-making. The city is also well-known for its chessboard urban design and has been named a UNESCO World Heritage site, along with the neighbouring city of Le Locle.
However, there is more to La Chaux-de-Fonds than just the cityscape. It is also an incredibly cosmopolitan city. Around a third of the 40,000 population are foreign nationals, so you'll be one of hundreds of newcomers who have made the city their home. The International English Speaking Club of La Chaux-de-Fonds is open to all nationalities who want to improve their English, so once your removals to Switzerland are complete, this is an ideal club to join to make friends.
Meanwhile, to make your house move as stress-free as possible, it is important to choose a company that is skilled in international removals including home content moves to Switzerland. At Hamiltons Removals we have well over two decades of experience in the industry and we tailor our services to suit your requirements.
Attractions in La Chaux-de-Fonds
La Chaux-de-Fonds is known for its rich industrial heritage and, appropriately for a city which was the birthplace of world-famous architect Le Corbusier, it has some interesting buildings of architectural significance. Among them is Maison Blanche, Le Corbusier's first project, which is the house he built for his parents in the early part of the 20th century. You can visit it on Fridays and at weekends.
Given La Chaux-de-Fonds' reputation for watchmaking, another attraction that is likely to be top of your list once you have moved is the International Watch Museum. This fascinating museum, which came about thanks to a donation by the Gallet watchmaking family in the late 19th century, charts the history of horology and has displays of more than 2,500 watches as well as hundreds of wall clocks. And, as you can expect from a city with a watchmaking history, La Chaux-de-Fonds has a College of Applied Arts where the focus is on watch exteriors and decoration.
Meanwhile, as expected for a city so high up in the mountains, it can get pretty chilly here for the most of the year. However, it is a great place to live if you like keeping fit with outdoor exercise, as you can warm up by hiking, cycling, or getting to grips with cross-country skiing.
Hamiltons Removals regularly organise removals to Switzerland, including home and office moves to and from the UK and La Chaux-de-Fonds.
Job Options
As a British expat, you will find some English speaking language opportunities available in the city, but they can be hard to track down. There are some jobs in manufacturing and construction here, as well as in IT, science or insurance. If you are looking for more temporary work, there are various jobs in the hotel and hospitality industries, or if you have experience in childcare, there are always some families on the lookout for English-speaking au-pairs or nannies.
Removals to Switzerland
Family-run removals firm Hamiltons provide high quality removals to all parts of Europe, including Switzerland. We offer a whole range of services to homes and businesses moving to and from the country and have one of the most comprehensive fleet of removals vehicles within the UK and Europe.
Removals to Switzerland – Click for a detailed quote for your move to La Chaux-de-Fonds