Hamiltons FX Service
For more information on our Currency Exchange Service...

click here
detailed quote
To get a FREE detailed quote of your move fill out our online Contents of House form
CALL US TODAY!
0800 246 5622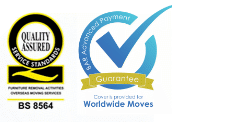 Removals Norfolk – A Guide to Norfolk's Towns & Villages
Hamiltons Removals are a removals company based in Harleston, Norfolk, offering removal services to, from and within Suffolk, Norfolk and East Anglia. Hamiltons Removals have been established since 1993, and offer a top quality removal service for domestic, commercial and specialist moves.
If you are moving house to, from or within any of the following Norfolk towns and villages, Hamiltons can help. Norfolk removals - Click here for a free detailed quote of your move.
Burnham Market
Situated a stone's throw from the glorious North Norfolk coastline with its many stunning beaches, wide open spaces and some of the best coastal walks around, you really can lose yourself in nature around here.
The high street caters for all the necessities, with independent and specialist shops featuring everything from a delicatessen to a boutique, and fancy goods to old books and an exciting array of eateries pander to all tastes. Burnham Market truly has something for everyone.
Diss
The market town of Diss has as its centrepiece, a six-acre lake known as The Mere. A beautiful, relaxing walk and an anglers delight stocked with Carp and Tench, it is believed to date back to the Ice Age.
Diss is a recent winner of the 'Best Kept Market Town in Norfolk' featuring some fine examples of period architecture including timber-framed buildings with Georgian and Edwardian facades.
Norfolk House Yard is an attractive courtyard with individual specialist shops and coffee shops.
Fakenham
Country Life magazine recently featured the historic market town of Fakenham amongst the "TOP 10 Best Places to Live in the Country". High praise indeed but a visit to the town with its pretty brick-and-flint faced buildings, narrow alleyways and side streets will attest to that position.
Often said to be the 'Gateway to the North Norfolk coast', Fakenham is well situated. halfway between Norwich and Kings Lynn and a great base from which to access the rest of the region.
Holt
The pretty little Georgian town of Holt plays host to some wonderful period architecture and an array of fascinating antique and unusual gift shops amidst a knot of streets and alleyways.
Holt is also home to The Gresham Prep School, founded in 1555 it maintains a tradition of excellence and many pupils go on to the best universities in the land.
To the west is Holt Country Park, one hundred acres of heath land and wood, a peaceful getaway with protected wildlife and large open spaces.
Hunstanton
Originally built as a holiday resort for the Victorians, Hunstanton retains much of that period's character. Colloquially termed "Sunny Hunny" the area boasts truly world-class sunsets recording some of the highest sun-time nationally. The Hunstanton Cliffs afford breathtaking views of the sea and surrounding coastline.
In town, high street chains mix with independents to give a varied shopping experience and market days on Wednesdays and Sundays add to the feel of this bustling resort. The Norfolk Line rail link provides good communications to King's Lynn.
Kings Lynn
King's Lynn, to the west of the county is regarded by many as the commercial and industrial hub of this part of Norfolk.
A large area of the town has recently been redeveloped in a multi-million pound scheme giving rise to the town's prosperous, modern 21st century feel. Retail parks and industrial areas providing a myriad of jobs can be found on the outskirts of town.
With the new, goes the old and "Old Lynn" is no exception, with its tree lined avenues, open spaces, river and historic chapel, it is a delight.
Norwich
A truly vibrant place, Norwich provides all you could wish for from a cosmopolitan, up tempo, modern, forward thinking and forward looking city. Sophisticated shopping abounds and elegant restaurants decorate the intricate network of winding streets and passageways, that make up the city centre.
With a pulsing nightlife and an enviable, year round, events timetable marking all things cultural with the odd beer festival thrown in for good measure, Norwich really is the place to be.
And yet, there is a quieter side to this great city, an older side, steeped in tradition and one does not have to look too far to find it.
The 12th century castle, the ancient cathedral featuring the largest cloisters in England, the medieval cobbled streets, the original, half-timbered housing. It's all here blending beautifully with the glass, steel and plastic of the 21st century.
The Norfolk Broads
Space to breathe – Originally created in medieval times by locals digging for peat, they were later flooded and as such now form, the largest nationally protected wetland in the country.
There are walks and cycle rides aplenty in this area of truly outstanding natural beauty, not to mention boating, painting and a myriad of other relaxing ways to spend you days.
Not known for its commerce or busy high street shopping, The Broads lend themselves perfectly to the peaceful pace of life they have become synonymous with.
Thetford
Dating back to the time of the Saxons, the ancient market town of Thetford is brimming with historical and heritage sites. Add to this the relaxing gardens, parkland and waterways, to say nothing of the wondrous outdoor pursuits and pleasures of The Brecks and Thetford Forest and it is easy to see why Thetford is such an exciting and interesting place to live.
Shopping in Thetford is wide ranging with most high street stores in evidence and a market day on Tuesdays and Saturdays.
Wisbech
Wealthy 18th century Wisbech landowners built rows of elegant houses along the banks of tile River Nene and these are in evidence today. Facing each other across the water North Brink and South Brink are amongst the finest Georgian Streets in England. They have changed little over the years and have been used as locations for many a TV and film production.
With its own brewery and plenty of local produce available from its fortnightly farmers market, Wisbech is a real gem of a place.