Hamiltons FX Service
For more information on our Currency Exchange Service...

click here
detailed quote
To get a FREE detailed quote of your move fill out our online Contents of House form
CALL US TODAY!
0800 246 5622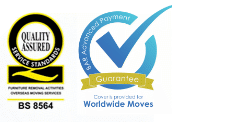 Removals Suffolk
Hamiltons Removals, based on the border with Suffolk, is ideally placed to offer removals throughout the county and further afield in East Anglia. We specialise in domestic, corporate and commercial removals locally, throughout the UK and to most European countries.
ABOUT SUFFOLK
Ipswich is the county town of Suffolk, with Bury St Edmunds, Newmarket, Sudbury and Woodbridge being other major towns. Other important towns include Lowestoft and Felixstowe, which is one of the largest container ports in Europe.
The county is low-lying with few hills and is largely wetland habitat and arable land. Many parts of the Suffolk coastline and heathlands are classed as Areas of Outstanding Natural Beauty. The majority of farms in Suffolk are arable. Crops grown include wheat, barley, sugar beet, oil seed rape and linseed.
If you are organising removals to Suffolk, it is a county rich in history. It was once part of the kingdom of East Anglia which was settled by the Angles in the 5th century. As, a result, West Suffolk is renowned for archaeological findings from the Stone Age, The Bronze Age and the Iron Age. Many artefacts have been found in this region and many are housed in the Moyse's Hall Museum in Bury St Edmunds. The burial ground of Anglo-Saxon pagan kings of East Anglia at Sutton Hoo is a main attraction in Suffolk.
The UK horse racing industry is based in Newmarket, and thus many jockeys have settled in the county including Lester Piggott and Frankie Dettori. There are two USAF bases in the west of the county and Sizewell B nuclear power station is on the coast near Leiston.
Suffolk is noted for being the home of many famous people including the painters Thomas Gainsborough and John Constable, the composer Benjamin Britten and poet Robert Bloomfield.
Significant ecclesiastical figures from Suffolk include Cardinal Wolsey and the King of East Anglia Saint Edmund (after whom the town of Bury St Edmunds was named).
Ipswich Town Football Club is a major landmark in the centre of the town. The Club was managed by the late Sir Alf Ramsey, and later by Bobby Robson who led the Club to win the FA cup in 1978 and the UEFA Cup in 1989, before taking the job as England manager.
If you are looking for a removals company offering Suffolk removals click here for a free detailed quote of your move.
Aldeburgh
For many years Aldeburgh has attracted visitors from all over the world. The renowned composer Benjamin Britten was so taken with the place, he stayed and wrote an opera.
Fishing and boat building however, are what drove Aldeburgh's economy in the early days, the many huts and boatsheds still in existence are testament to that and are in themselves a draw for artists and photographers to this day.
Unusual gift shops and fine art galleries make for a pleasing shopping experience.
Bury St Edmunds
The picturesque market town of Bury St Edmunds affords great shopping, two weekly markets, a breathtaking cathedral and fascinating Abbey ruins, interesting monuments, galleries and museums, plus a huge and varied range of places to eat. The town centre plays host to many events including live performances, exhibitions and festivals. An exciting new development due for completion Feb 2009 will extend the town centre providing more shops, cafés and restaurants, places to live, new public spaces and a great public venue.
Framlingham
Often described as the finest example of a market town in East Suffolk, the town of Framlingham is probably best known for its castle. A magnificent 12th century pile consisting of thirteen massive towers linked by a continuous curtain wall. In general though, the town has an historic feel with fine architectural examples throughout. Shopping's great for essentials and dining out is well catered for with plenty of fine eateries and watering holes to choose from.
Ipswich
Where better to start in Ipswich, than the stunning waterfront developments that are spearheading the renaissance of this fine town? A pleasant stroll along the dockside with its boutique shopping and array of fine restaurants really does set Ipswich apart as one of the most influential and "happening" towns in the area.
Steeped in history and yet full of life, Ipswich offers a vibrant mix of the arts, theatre and cinema, clubs and bars whilst also being just a stone's throw away from some of the prettiest villages in Suffolk as well as its stunningly scenic countryside and coastline.
A diverse architectural heritage sees the historic town hall and corn exchange buildings of the town centre, standing almost shoulder to shoulder with "The Glass House" of Sir Norman Foster and yet, far from argue, they complement each other perfectly.
Lowestoft
Lowestoft is at the heart of The Sunrise Coast and is famous for its multi award winning beaches and rich maritime connections. The seafront has two piers providing traditional seafront amusements, eating places and themed bars. The Royal Plain fountains are a real evening spectacle, sending jets of illuminated water skywards and forming a centrepiece for the area.
The beautiful gardens and arboretum, which make up Belle Vue Park are well worth a visit as is the Lowestoft Lighthouse, dating back to 1609.
Newmarket
One can't think of Newmarket, without thinking of horse racing and for good reason. Newmarket is the headquarters of British horse racing, the sport of kings. The hotels, restaurants, pubs and bars are filled with racing memorabilia and most of them will have stories to tell about when Frankie, Lester or Willie came to stay.
Regular tours are available from stable to stud and sporting hospitality well, that's second to none. There's a real champagne atmosphere to the place, as long as you're winning of course.
Southwold
Synonymous with the Adnams Brewery, Southwold has a lot more to offer than just a decent pint. This delightful town has been much influenced over the years by the sea and its coastline. South along the shore toward the harbour and the often turbulent meeting place of the River Blythe and the North Sea. The Southwold Lifeboat is in place and for good reason.
Many interesting and unusual shops line the streets and more than a few cannon point seawards to ward off invaders.
Stowmarket
Stowmarket is a medium sized market town in Suffolk. The town is approximately equidistant between Suffolk's main towns of Ipswich and Bury St. Edmunds.
As well as the many country walks in and around the town there is a challenging 18 hole Golf Course which the English Golf Union has designated a 'Centre of Excellence'.
Stowmarket also boasts Suffolk's only open-air museum, The Museum of East Anglian Life. This 70-acre site features a glimpse of the past and is an enjoyable day out for the family.
Sudbury
The ancient market town of Sudbury in the Stour Valley has been designated an area of outstanding natural beauty. The town benefits from many cultural and sporting facilities and its Colchester to London rail link makes it ideally placed for an easy commute.
The famous meadows of Sudbury are criss-crossed by footpaths and are ideal for long but not too arduous walks
Sudbury's town centre is an attractive place to shop and if you are used to the modern day crush, will come as a pleasant surprise.
For removals to all parts of Suffolk,click here for a competitive quotation for your home or office move.