detailed quote
To get a
FREE
detailed quote of your move click the button below and fill out our online Contents of House form.
detailed quote

CALL US TODAY!
0800 246 5622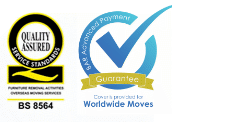 Removals to USA| A Guide to Living in Austin, Texas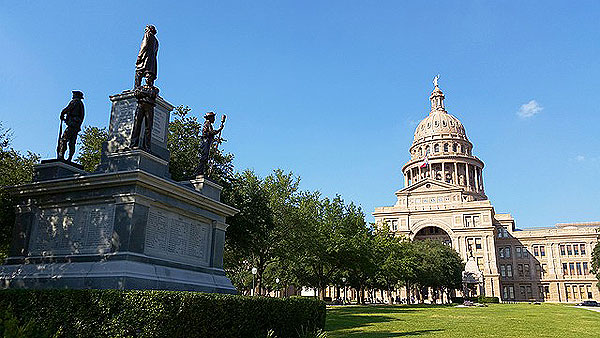 If you are organising removals to USA's Austin, you will have plenty to look forward to. From its diverse nightlife and multitude of live music venues, to its high-tech industries, food trailer courts and its admiration for four legged friends, what's not to love about this fast-growing city?
The Texan capital thrives on its nationally renowned 'weird' reputation and is a fascinating pocket of liberalism in an otherwise conservative state. But being 'alternative' and 'different' in Austin is something to be proud of; out of all the cities to reside in the USA, Austin promises to be heaps of fun. Of course, like every metropolis, it has its downside, such as the frustrating traffic congestion and the searing heat in summer, but you'll always stumble across something of interest, almost daily.
When you get the chance to mingle with the Austinites (residents of Austin) and explore your host city, Austin won't disappoint. The state capital building (pictured above) is much-photographed for its architecture and is free to visit. Art lovers can explore the grounds of the University of Texas to view the open air sculptures, while active types may want to head to Barton Springs to cool off in the chilly, natural outdoor pool during the hottest months of the year. Meanwhile, if you are a nature lover and bats don't spook you, hop on a boat to visit the world's largest bat colony, underneath Congress Avenue bridge.
Family-run international removals firm Hamiltons provides removals to USA from the UK to Austin, Texas, as well as elsewhere in the United States. Based in East Anglia, we have more than 20 years' experience in the industry.
Popular Neighbourhoods for Expats
The city's current population stands at almost a million and, as it is growing at a rate of 3% a year, that figure is set to expand dramatically over the next ten years. Consequently, new homes and apartments are being built all the time, providing a greater range of places for expats to settle in. The downtown Central Business District is lively, with lots of bars, restaurants and high-rise apartments, and is also home to the popular Lady Bird Park. East Austin is ideal for creative types, such as musicians, writers and artists, whereas north central is an upmarket area to live.
If you work in one of the high-tech industries, the city's northwest will most likely bring you closer to your workplace. Meanwhile, the area around the University of Texas is an ideal student base and is also a place of culture, with several museums and art galleries to explore.
Educational Establishments in Austin
If you are moving overseas with school-age children, Austin has several reputable educational establishments, from primary schools through to higher educational facilities. Of the private and state run secondary schools, those in the Eanes and Round Rock districts rate highly for student results. Post school, the University of Texas' Austin campus has an excellent reputation and the university's engineering and computer science graduates provide an ongoing source of employment for local businesses. Known as a 'city of graduates', it has a reputation for academia and statistics show more than 40% of residents aged 25 plus have a bachelor's degree.
Jobs in Austin
Looking for work in Austin? The city is a base for many big name high-tech industries, such as IBM, Google, Apple, PayPal, eBay, Dropbox, Samsung Group and Dell. Various pharmaceutical and biotech companies also offer employment to British people. In addition to this, Austin is a centre for start-ups and ranks 14 on the list of Best Places for Business and Careers, compiled by American business magazine, Forbes.
Social Life
If you are moving house to Austin, there are various British pubs to visit in and around the city, where you can meet fellow expats These include: The Dog and Duck on Webberville Road, Full English on Southern Oaks Drive and Bakers Street Pub and Grill on South Lamar Boulevard, to name a few. Many venues across the city are dog friendly and let you bring your pet indoors while you drink your pint.
Known as the 'capital of live music', Austin stages a host of music festivals throughout the year. The biggest by far is the four-day South by Southwest in March. This is one of the country's largest music festivals and involves nearly 1,500 musicians. On a much smaller scale, the 3-day October event, Austin City Limits, draws a crowd of around 65,000 party-goers.
Removals to USA with Hamiltons
Hamiltons are the experts in removals to America, including home content moves from the UK to Austin, Texas. Our services are tailored to meet your requirements and we do our best to ensure your move goes without a hitch.
Hamiltons Removals – Follow the link for a free, online removals quote.