detailed quote
To get a
FREE
detailed quote of your move click the button below and fill out our online Contents of House form.
detailed quote

CALL US TODAY!
0800 246 5622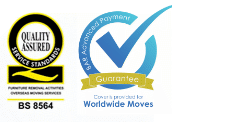 Removals to Buckinghamshire
Thousands of people need to arrange removals to Buckinghamshire every year. Anyone seeking house moving companies who know the area well will find that Hamiltons have all the expertise and experience required. We frequently organise moves to locations across the county, including Milton Keynes, High Wycombe, Aylesbury, Buckingham, Marlow, Newport Pagnell, Chesham, Amersham, Beaconsfield and Gerrards Cross.

Moving to Buckinghamshire
Like other counties bordering Greater London, Buckinghamshire has seen a steady rise in population over recent years. In the 2011 census, the county had around 750,000 inhabitants, but this is expected to grow by 100,000 by 2026. One reason for moving to Buckinghamshire is its convenience for commuting to the capital. Many people also move here to work for locally-based businesses. Another attraction is the high quality of life, which makes the county attractive to people retiring from work.

Drawing London Commuters - The area of Buckinghamshire bordering London is in the commuter belt, with excellent rail and road links. The rail journey from Gerrards Cross to London takes around 30 minutes. From Aylesbury the journey is around 55 minutes, but the town is also seeing increasing housing demand from commuters moving out of London.
Work - Buckinghamshire is one of the richest areas of the country, with a £12billion economy, meaning there are many job opportunities in the area without the need to commute. Its nearness to the M4 corridor and to London's airports, including Heathrow and London Luton, has helped it to attract many businesses. More than 700 foreign companies have their European head offices based in the county, while small businesses and start-ups are also especially strong in the area.
Quality of Life - With its picture-postcard cottages regularly featured in TV series such as Midsomer Murders, Buckinghamshire is the most filmed county in England. It also regularly tops polls for quality of life, and has the highest life expectancy in the country. The beautiful countryside, historic towns and good amenities have all helped to make the area attractive to those moving home. This includes many retired people, and there is a growing trend for retirement villages in the county.
A More Detailed Look at Buckinghamshire
South Buckinghamshire and Chiltern
This part of the county is close to London, so its towns attract people wanting to commute into the city, with property prices being high here as a result. The M40, M4 and M25 provide good road links, and there are also many rail stations in the area with fast links to London. However, the Chilterns are known for their beautiful rural scenery, so people moving to this part can have the best of both worlds. Much of the area close to London is in the Metropolitan Green Belt.
Beaconsfield is one of the most popular towns for commuters moving to Buckinghamshire, with trains into the capital taking only about 25 minutes at peak time. Chesham and Amersham are both served by the Metropolitan line, so people moving to these two Chiltern market towns can enjoy the more relaxed lifestyle they offer and still travel to work by Tube. The three Chalfont villages, Chalfont St Peter, Chalfont St Giles and Little Chalfont, also have their own Tube station.
Among the major employers in the area are the world-famous Pinewood studios, based in the village of Iver, Hitachi in Stoke Poges and the aerospace engineering firm Martin Baker Aircraft in Denham. Popular villages include Farnham Royal, Burnham, Little Missenden, Great Missenden, Penn and Seer Green.
Wycombe and the Vale of Aylesbury
The Wycombe district is in the south-west of the Buckinghamshire, within easy reach of London, Berkshire and Oxfordshire. The market town of High Wycombe is the largest centre in this area, with more than 120,000 residents. It is a popular location for London commuters, with fast trains taking under half an hour to reach the capital. The main campus of Buckinghamshire New University is based here, while other major employers include the local RAF base and furniture makers Stewart Linford and Verco. The other main towns in the Wycombe area are Marlow and Princes Risborough, while larger villages include Bourne End, Hambleden and Hazlemere.
Much of the northern half of the county is taken up by the Vale of Aylesbury, which largely consists of countryside, with many historic houses and heritage attractions. The largest town here is Aylesbury, the county town of Buckinghamshire, which has a growing population and excellent transport links. Buckingham, home of the private University of Buckingham, Haddenham, Wendover and Winslow are other centres in the area. Major employers include Arla Foods dairy and the famous Stoke Mandeville Hospital with its leading spinal injuries unit, both just outside Aylesbury.
Milton Keynes
The large new town of Milton Keynes is at the northern tip of Buckinghamshire. It has a population of around 230,000, but this is expected to grow steadily, as the town has been included within an official South Midlands growth area. Created in the 1960s, the town has many green spaces and public sculptures, and has been designed as a series of neighbourhoods, each with its own character.
Main employers include the Open University and car manufacturers Mercedes Benz and Volkswagen, but there are also many people working for small companies and start-ups based here. As well as Milton Keynes itself, this area includes the small town of Newport Pagnell, famed for its motorway service station.
If you are seeking moving house quotes for your removals to Buckinghamshire, contact Hamiltons now for details of how we can help you.