detailed quote
To get a
FREE
detailed quote of your move click the button below and fill out our online Contents of House form.
detailed quote

CALL US TODAY!
0800 246 5622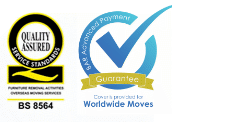 Removals to Cambridge
Whilst we are renowned for our international reach, removals to and from Cambridge lie at the heart of our domestic business. With over 500 companies based at Cambridge's Silicon Fen alone generating in excess of $6 billion, it is no surprise that removals to Cambridge are so important to us.  In addition to both this and Cambridge's Business and Science Parks, the world famous university town also supports a population of 112,000 residents. Many of these residents are international staff or students who rely on removals to and from Cambridge in order for them to relocate to the city.
About Cambridge City
Synonymous with the world's third oldest university, Cambridge boasts some of the most beautiful and well-preserved architecture in the country with many buildings dating back to the foundation of the university in 1209. In addition to the popular university attractions and punting on the River Cam, Cambridge also offers fantastic shopping and other attractions. This blend of the old and the new make it a thoroughly desirable place to live and move to.
Cambridge Business and Commercial Removal Service
With a high turnover of companies in Cambridge's business parks, as start-ups and younger embryonic companies expand they will at some point need our logistical assistance. Our service is tailored to their needs, ensuring that disruption to their business activities is minimised. Our experienced staff ensure that the packing and unpacking of delicate IT equipment and furniture is done in a logical and structured rotation enabling your business to resume full functionality with minimum delay.
Microsoft is just one of the famous companies which employ over one hundred employees in Cambridge, drawn to its history as a centre of learning and Cambridge continues to attract some of the foremost minds in various fields. Technology is at the forefront of this, where the Silicon Fen Business Park hosts an agglomeration of research led technology firms which rival California's Silicon Valley or Scotland's Silicon Glen.
It is large employers such as Microsoft, alongside Cambridge's rich history, that make Cambridge and the surrounding area a desirable location for those seeking employment. Hamiltons can help you and your family with your removals to Cambridge. Its stunning architecture and excellent schools make this a great place to live. Whether you are moving locally or from abroad Hamiltons can give you a free online quote for your removal. This would be followed up by one our surveyors who will help plan the best way to transport your items. Whether it is a piano or a painting, the service is truly bespoke and this may include building custom cases for certain items. In addition to our removal and shipping services, we also offer a packing service to make your move as effortless and stress-free as possible. We can individually wrap china and glassware and you can choose from a broad range of premium packing materials. If though, you are not in a position to instantly move to Cambridge or the locality, we also offer storage facilities. These facilities are of the highest standard and are alarmed, affording you complete peace of mind.
About Cambridgeshire
Cambridgeshire is a land-locked county flanked by Norfolk, Suffolk and Hertfordshire to name but a few of its neighbours. Cambridge, regardless of its famous colleges and history, is not the sole attraction of the county. The region is home to many tourist attractions such as the Imperial War Museum at Duxford as well as the country's third smallest city, Ely, with its magnificent Cathedral. Cambridgeshire is populated with similarly picturesque towns and villages such as Fen Ditton, Trumpington and Great Shelford within easy commuting distance of Cambridge. With great transport links it is possible to move to Cambridgeshire and still enjoy easy access to London.
Cambridge as an International Destination
As a result of being home to the world's top university, Cambridge has attracted many non-governmental organisations and multinationals from across the UK and Europe, as well as other international companies or companies with an international outlook, to work and invest in the area. Cambridge is well connected via road: the M11 running directly to London, and the A14 connecting Cambridge to Suffolk and the Midlands. Trains to London just take over 40 minutes as well as direct trains to Stansted Airport and other UK cities including Birmingham and Leicester. These connections support Cambridge's status as a major tourist destination which is a cornerstone of the region's economy. Cambridge is also served by its own airport which is home to many private business jets as well as offering direct flights to Jersey, Naples and Verona.
No matter what your reason for moving, we can offer you, your business or your family with a bespoke removals service to Cambridge or the surrounding region.
Removals to Cambridge: Click here for a free online moving quote