Hamiltons FX Service
For more information on our Currency Exchange Service...

click here
detailed quote
To get a FREE detailed quote of your move fill out our online Contents of House form
CALL US TODAY!
0800 246 5622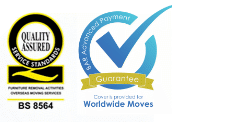 Removals to Central Scotland
Central Scotland is famous for its popular cities such as Edinburgh and Glasgow, with their lively atmospheres and flourishing businesses. Tourists are increasingly attracted to the area due to the fast-paced nature of the cities, and the beauty of the countryside beyond. If you are considering moving to Central Scotland, Hamiltons Removals can ensure that your move runs as calmly and smoothly as possible. Here at Hamiltons Removals we are able to help you move to a variety of places across Central Scotland, including Glasgow, Edinburgh, Falkirk, Fife, Angus, North Ayrshire, Dundee, Tay, North Lanarkshire, Renfrewshire, East and West Dunbartonshire, as well as other parts of the country.
Moving to Central Scotland
Many people are attracted to the area due to its strong economy and availability of a range of jobs. Central Scotland is host to a variety of festivals, which draws people from all over the country and beyond, making it a tourist hot-spot. This is also ideal for business owners, due to the high footfall.
Economy
Many of the towns and cities within Central Scotland have a strong economy, including in the sectors of science and tourism. The economy is now becoming more varied, however, with biosciences and modern technology becoming increasingly influential alongside its traditional manufacturing industries. Glasgow has become an important financial centre in its own right, with many businesses choosing to set up base here. Due to the rich economy, there are many job opportunities for all skills sets.
Festivals
Central Scotland is home to a variety of festivals, with the world's largest arts festival being held in Edinburgh each year, which spans across 25 days and features 3,193 shows from 51 countries. Perth is also home to the huge music festival called T in the Park, which has been held annually since 1994. Central Scotland has a vibrant atmosphere, which is ideal for families moving to the area with young children and teenagers.
Good Communications
With major airports and railways within Central Scotland, it is easy to travel to other areas of the country to see family or to carry out business deals. Business owners can also benefit from the variety of companies based within Central Scotland, as many links can be made and new clients can be found here.
Major Towns and Cities in Central Scotland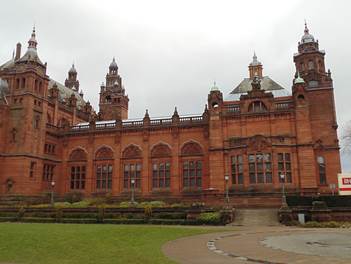 Glasgow is the third largest city in the United Kingdom, with the highest population density of any Scottish city. That said, it is fairly compact and easy to get around in, and it is known for the friendliness of the locals.
The city is also famous for its culture and style, with a mixture of museums and galleries, energetic nightlife and high end shops. And, if you love architecture, within the city centre you can view remarkable Victorian structures which were designed by the legendary Charles Rennie Mackintosh.
Kelvingrove, one of Glasgow's most loved parks, is set on the banks of the River Kelvin and its history can be traced back to 1450. Glasgow is translated from Gaelic, meaning "dear green place", which is reflected by the extraordinary variety of parks and gardens to be found within this busy city.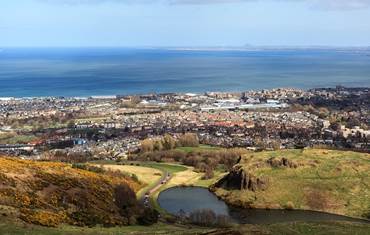 Edinburgh, a capital city since the 15th century, is located on the southern shore of the Firth of Forth. With a population of over 1,330,480, this city is the seventh most populous in the United Kingdom. Edinburgh is known as a centre of education in the fields of medicine, sciences and engineering, and the University of Edinburgh is placed 17th in the QS World University Rankings in 2013 and 2014.
Edinburgh has two major railway stations, Waverly and Haymarket, which run to other parts of Scotland and the UK on a regular basis. Edinburgh also has a few other railway stations, including ScotRail's Caledonian Sleeper, which is a popular overnight service which runs between Edinburgh and London every night.
Edinburgh is home to the Museum of Childhood, where people of all ages can explore the 21 rooms filled with over 2,000 items, toys and games, for free. Set across two historic buildings, this is well worth visiting and a favourite of the locals.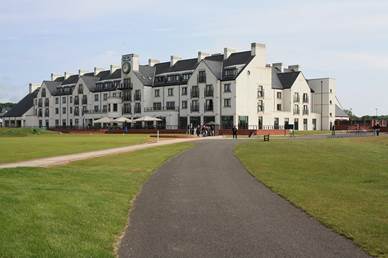 Dundee
Dundee is Scotland's fourth biggest city, with the second highest population density of any Scottish city. Dundee is home to many large employers, with huge job opportunities to be found here. Alongside Dundee is Angus, a historic county where you can go on long hikes, bike rides and play golf, all within minutes of the busy city.
Dundee also has its own airport, which is known as the gateway to the home of golf. Here flights can be caught to London's Stanstead Airport, and small private aircraft can also use this terminal. Near Dundee, in the council area of Angus, is Carnoustie Country which has 30 courses, all within a 40 minute drive. This ensures there's a diversity of courses for locals and tourists alike, to suit all players from seasoned golfers to beginners. Within this area is the world famous Carnoustie championship course, which is one of the best and most challenging courses.
If you are looking for someone who specialises in removals to Central Scotland and need a UK wide removals company to help, contact Hamiltons Removals.