detailed quote
To get a
FREE
detailed quote of your move click the button below and fill out our online Contents of House form.
detailed quote

CALL US TODAY!
0800 246 5622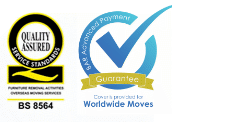 International Removals to the USA | Guide to Indianapolis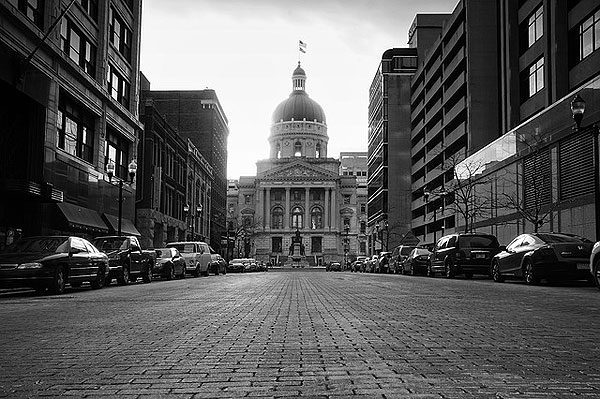 Known as the 'circle city' because of its motor speedway track, Indianapolis has a friendly, almost village-type atmosphere and, as such, it is a great place to bring up a family. If you are organising international removals to the USA to settle here, it is full of gems such as open-air festivals, the Cultural Trail and the pristine, canal walk, which is everyone's favourite place to go for a stroll.
In your time off, Indianapolis has plenty of family-friendly attractions to enjoy. Among the favourites are the Children's Museum on North Meridian Street, which is the world's largest of its kind and attracts one million visitors a year. Also popular is the Museum of Art, which is free to visit, as is the White River State park, which is home to a collection of museums as well as the city zoo.
If you are moving to Indianapolis, Indiana, Hamiltons Removals are specialists in international removals to the USA and provide high quality overseas removals to and from the UK and all parts of North America. 
Best Neighbourhoods in Indianapolis
Indiana's capital city has a population of around 85,000 people, rising to two million in the metropolitan area, and has several great places to live both for families and professionals. The area around the canal and White River State Park District is a vibrant neighbourhood for singles or professionals who like to be in the thick of the action. You'll have some of the best attractions on your doorstep, including the canal with its European vibe (where you can rent a gondola) and you will also be within walking distance of some of the city's best festivals.  Broad Ripple is another fantastic place for young professionals who want to be close to the busy bars and restaurants. Meanwhile, Fountains Square has a charming arty and modern vibe.
If you are moving to Indianapolis with school-age children, and want to live outside the city, there are a wide range of family-friendly suburbs to choose from. These include Fishers, which has a strong sense of community. Carmel is another desirable place to live, with some excellent schools, and is regarded as a safe place to bring up a family. Westfield, another suburban city in the metropolitan area (north of Indianapolis), also has a good reputation, as has Zionsville with its village-type atmosphere.
Schools in Indianapolis
Indianapolis has a wide choice of good state-run and private schools. These include Carmel High in East Main Street, which is praised for being a friendly school with high academic achievements and offers a wide range of clubs and activities. Fishers High on Promise Road is ranked 5th of the best high schools in Indiana and has a 95% graduation rate. Hamiltons Southeastern in Fishers also has a good academic record and offers a host of extra-curricular activities.
In addition to this, Indianapolis has a range of public and private universities. The largest is the 30,000 student Indiana University – Purdue University Indianapolis, which has several faculties including a law, dentistry, and art and design school. Indianapolis is also home to the second largest medical school in America, the Indiana University School of Medicine, which has many as 2,000 students.
Job Opportunities
Dubbed 'Silicon Valley of the Midwest', Indianapolis is home to several high-tech industries, which draw many people from across the Atlantic to work here. Its strategic position, a 12-hour drive from almost three quarters of the nation's population, means it is also a centre of transport and logistics and this has earned it the nickname the 'Crossroads of America'. British people moving here also take up posts in the city's biotechnology and healthcare industries.
Social Life
From English to Scottish and Irish pubs, Indianapolis has it all. Popular pubs serving British food include the Red Lion Grog House on Virginia Avenue and the Union Jack Pub on Broad Ripple Avenue. You can dine on haggis in MacNiven's Restaurant and Bar and enjoy a pint of Guinness at the Chatham Tap; both bars can be found in Massachusetts Avenue.  Meanwhile, Tina's Traditional Old Kitchen is a pop-up British tearoom that turns up in a host of locations across the state.
To meet fellow Britons, there are two British Social Clubs: the British Interest Meetup Group and the smaller Downtown Indy British Meetup Group. But for something a bit different, the British Telly Club meets up to three times a year and gives you the chance to have your say on the programmes that make it onto air.
International Removals to the USA
For high-quality international removals to and from the United States including to Indianapolis, Indiana, contact East Anglian based Hamiltons Removals.
Hamiltons Removals – Click on the link above for a removals quotation to and from Indiana.