detailed quote
To get a
FREE
detailed quote of your move click the button below and fill out our online Contents of House form.
detailed quote

CALL US TODAY!
0800 246 5622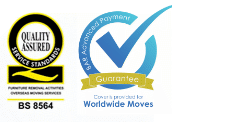 Removals to the USA| Key Points for Expats Moving to Jacksonville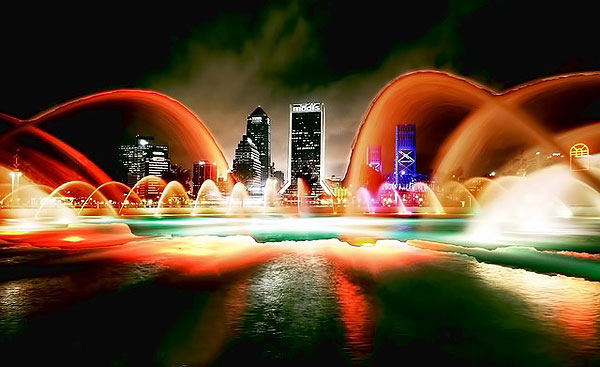 With a beautiful waterfront, vibrant festivals, upmarket country clubs and 110,000 acres of parkland, it is easy to see why organising removals to the USA to settle in Jacksonville is so appealing. Enjoying annual temperature highs of 27C and lows of 13C, the weather here is fantastic, and just an hour's drive from the centre are 20 miles of pristine beaches to explore in summer. With so many different attractions in Jacksonville, it is a great place to move to if you are bringing up a family.
So how do people occupy their time in Jacksonville? If you like lively bars and restaurants, the three-mile walk along St John's River is where to go to soak up the atmosphere. Once a year, the river plays host to the magical annual Jacksonville Light Boat Parade, where you can see boats creatively lit up in a colourful display. As a city of culture, the monthly Art Walk is another firm favourite, as is the science and history museum and the Museum of Contemporary Art. If you are entertaining children – or adults – the zoo offers a fun-filled day out for all ages.
Hamiltons Removals provides removals to the USA, including to Jacksonville, Florida, as well as to other popular towns and cities in America. Our overseas removals services are tailored to your requirements and may include long or short-term storage, packing and/or unpacking, as well as the cleaning of the property that you have moved out of, depending on your equirements.
Popular Places to Live in Jacksonville
As the largest city by area on the US mainland, there are plenty of great places to live in Jacksonville. In terms of real estate, it also benefits from being more affordable than many other east coast cities, with the average house price hovering around the £167,000 mark (2015 prices). If you are looking for an upmarket place to live, properties around St John's River are the most sought after.
The beachfront homes in Jacksonville are also, understandably, popular places to live. These include Jacksonville Beach, as well as Atlantic and Neptune Beach, which benefit from upscale restaurants nearby. Orange Park is another great place to live; it is more rural in nature, and is less than an hour's drive to the centre.
School Choices
Jacksonville has some excellent high schools. At least three of these: Paxon School for Advanced Studies, Stanton College Preparatory School and Darnell-Cookman School of the Medical Arts, regularly appear in the top ten of the internationally renowned Newsweek magazine's annual top public school list. The city also has various private and church run schools to choose from.
In addition to this, the city has a number of universities and colleges, including the state run University of North Florida, and the privately run Jackson University. University of Florida's second campus of the J Hillis Miller Health Science Center is also based in the city, along with various other state and privately run higher education institutions.
Job Opportunities
Jacksonville has a buoyant job market with opportunities for expats looking for work in the area (subject to the relevant visas). There are job openings in the healthcare industry, education and finance, with some big-name organisations such as JP Morgan and Merrill Lynch based here.
acksonville is also known for its transport and logistic industries, which also attract Britons. In addition to this, the city has a number of short-term vacancies in the hotel and restaurant trade.
Expat Lifestyle in Jacksonville
If you miss the British pub or tea room, there are plenty of these in Jacksonville. These include the Kings Head in St Augustine, where you can buy hearty pub fare including fish and chips. The Cozy Tea Room and Shoppe is a place where you can settle down and enjoy a traditional afternoon tea. For Scottish Nationals, the Scottish Highland Games and Festival is always a huge draw, and there are Scottish and English Country dancing classes held every Thursday.
Removals to Jacksonville with Hamiltons
Are you moving to Florida and looking to find a professional international removals' team for your home content moves to the USA? Hamiltons are experienced in overseas removals and offer bespoke moves at competitive prices.
Hamiltons Removals – Click here for a quotation for your move to and from the USA.