detailed quote
To get a
FREE
detailed quote of your move click the button below and fill out our online Contents of House form.
detailed quote

CALL US TODAY!
0800 246 5622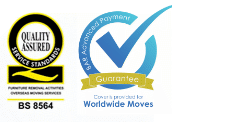 Removals to Luxembourg - Moving to Luxembourg- UK - Luxembourg Removals
Hamiltons Removals provide weekly removals to Luxembourg. We specialise in domestic removals, commercial moves and corporate relocations to all of the Benelux countries. We also provide removals from Luxembourg to the UK and between most other European and International destinations.
Removals to Luxembourg – click here to read more about our UK to Luxembourg removals service or read on for our moving to Luxembourg guide.
Moving to Luxembourg
Whether you are moving home to Luxembourg or relocating your business, there is a lot more to think about than simply choosing a removals company. Our guide below provides information on obtaining visas and work permits, setting up a business, choosing schools and health care in Luxembourg. Please note: all of the following information is believed to be correct at time of printing however, we advise you to contact our European removals department prior to your departure to confirm any important details.
Visa and Work Permits in Luxembourg
Nationals of the European Union countries don't need a visa to enter Luxembourg, no matter how long they wish to stay. However, they must register with the authorities if intending to stay for longer than 90 days. EU citizens also do not require a work permit to search for a job in the country.

Nationals of most other countries will require a visa and work permit to live and work in Luxembourg. Usually the new employer applies for this on behalf of the applicant. The only exception to this is self-employed workers who do not require a permit.
Positions are given to EU nationals first before non-EU nationals. Therefore it can be hard for non-EU nationals to obtain a work permit for Luxembourg.


Starting a business in Luxembourg
When starting a business in Luxembourg, it is important to know what you are doing to ensure that all of the necessary steps get completed correctly. Below are the basic steps you will need to take to get your business registered.
Deposit the minimum capital required. This amount could be any necessary amount to run the business. Make it a sizable enough amount to matter though.
The next step in this process is to verify the unique standing of the company name and reserve said name. This process could take anywhere from one to two days to complete, depending upon a variety of factors. It has a nominal cost of six euros.
Have company deeds drafted by a notary. While this may sound like a long and difficult process, it may take only a day, or two at the most. The notary will take care of all of the necessary paperwork, and require a small sum of money to do so. The initial cost is around 1000 Euro plus 75 Euro in necessary fees.
Apply for a business licence: A business licence is required for most businesses. It can take up to twenty business days to be processed. You will need to include all necessary paperwork such as school degrees, articles of incorporation and the like. Once everything has been reviewed, and 24 Euros has been paid for a tax stamp, your business license will be granted.
Register the company. Registering with a one-stop shop takes about four days. It is from here that you will receive your VAT tax number and you can register with the chamber of commerce.
Unlock the blocked capital in the business bank account. Simply take the necessary paperwork to the bank. They will then go into the account, remove the blocked money, and allow you to use the funds as is necessary for your business.
Schooling in Luxembourg
The schools system in Luxembourg works in a very similar way to that of English schools. Pre schools lead to infants then juniors and onto secondary schools and these are available both, in the private and state run sectors. From there, young adults can go on to university.
International schools offer schooling for those pupils moving to Luxembourg at secondary school age. Any children moving to Luxembourg at an earlier age can choose to be assimilated into Luxembourg schools and taught from there. In Luxembourg's schools, children are taught the three official languages of Luxembourgish, French and German
Early education, including pre-school and primary education is divided into four cycles:
Cycle 1 is for 3 – 5 year olds
Cycle 2 is for 6 – 7 year olds
Cycle 3 is for 8 – 9 year olds
Cycle 4 is for 10 – 11 year olds.
School reports are issued at the end of each term detailing the child's progress and at the end of each cycle. Provided they can prove competence, they are moved up to the next level. Occasionally, children are asked to re-do the cycle or may even skip a cycle. Parent teacher days happen on a fairly regular basis to keep parents informed and alert them to any problems and at the end of Cycle 3 or 4, the children are set additional tests.
Secondary education in Luxembourg is focused on more technical subjects leading to specific professions. At the end of Cycle 4 the children's aptitude, performance, results and any stated preferences are evaluated, to determine which sphere of study is most appropriate for their secondary education. The decisions made regarding the child's future education are based on parental wishes, the advice of teachers, the child's academic achievements thus far and the results of examinations taking place at the end of Cycle 4.
There are only a few international schools teaching in English in Luxembourg, all of which have a waiting list.
Healthcare in Luxembourg
People moving to Luxembourg to work will receive basic cover provided by the social security system. Both the employer and employee contribute towards the health insurance payment. Those moving to Luxembourg who do not intend to work, must show they have adequate insurance in place. The exception to this is UK nationals who are in possession of an E106. This can entitle the holder to up to two and a half years of state healthcare paid for by the UK. Also UK nationals who are in receipt of incapacity benefit or a UK state pension may also qualify for state healthcare paid for by the UK.

The system in Luxembourg is set such that you pay for treatment first and then claim for reimbursement afterwards. 80% of the first consultation for an illness is refunded – and any further treatment within 28 days is refunded 95%. It is also possible to take out additional insurance to cover the percentages not included in the basic health insurance package.


Removals to Luxembourg – contact us now to discuss your move.