detailed quote
To get a
FREE
detailed quote of your move click the button below and fill out our online Contents of House form.
detailed quote

CALL US TODAY!
0800 246 5622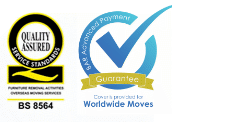 Removals to Oxfordshire
Quality of life, historic buildings and wide open countryside all make Oxfordshire a highly desirable place to live. If you are planning removals to Oxfordshire and seeking moving companies to arrange your move from elsewhere in the UK or abroad, get in touch with Hamiltons. We regularly organise moves to locations across the county, including Oxford, Banbury, Abingdon, Didcot, Thame, Witney, Bicester, Thame, Kidlington, Carterton and Henley on Thames.
Moving to Oxfordshire
Like other counties in South East England, Oxfordshire has seen steady growth in population over recent years, which is predicted to continue. More than 650,000 people currently live here. Many people move to the area for reasons of education, including those attending the world-famous University of Oxford. Others move here for employment, whether to work for companies based in the area or to commute to London. The area's high standard of living is a major attraction.
Education: More than 22,000 students attend the University of Oxford, with more than 17,000 at the newer Oxford Brookes University. As well as thousands of university students moving to the area, many families are also attracted by schools in the county, including both independent and state schools.
Employment and Commuting: Many people move to Oxfordshire to work for employers based in the county, including high-tech companies. The county is also popular with commuters, with the rail journey from Didcot Parkway to London Paddington taking just 45 minutes, while the trip from Oxford is a little over an hour. As well as those commuting to the capital, some people also choose to commute from Oxfordshire to Birmingham, Reading and other destinations.
Lifestyle - One survey saw Oxford voted as the best British city to live in, for reasons including health and transport links as well as levels of income. Other parts of the county, including Abingdon and rural south Oxfordshire, also frequently rate highly in quality of life polls. Lifestyle considerations are a factor for many of those moving to Oxfordshire, including parents looking for somewhere to bring up their children, as well as retirees making the move out of London.
Oxfordshire's Districts
The City of Oxford
With its dreaming spires and unique mix of historic buildings, Oxford is one of England's most famous cities. It has a population of around 150,000. The city is best-known for its cultural life, centred on the ancient university, with famous theatres and museums among its many attractions. But Oxford also has a lot more to offer, including many schools with a high reputation and a wide variety of shops and restaurants. Its good transport links, including the M40 to London and Birmingham, are another attraction.
Most of the county's main employers are based in and around the city, including the two universities and motor manufacturer BMW, which now produces Minis at its Cowley plant. Altogether around 4,000 companies have bases in Oxford, drawing large numbers of commuters into the city daily from the surrounding area. Many firms operate from Oxford's business and science parks and its industrial estates. Tourism is also important to the economy, with around 9 million people visiting annually. Popular areas of the city to live in include Summertown, Headington and the village of Wolvercote.
North and West Oxfordshire
To the north of the city, the Cherwell district is largely rural, but includes the market town of Banbury, with more than 46,000 inhabitants. A major employer based here is the Mondelez International coffee factory. Another fast-growing town is Bicester, with over 30,000 residents, which is due to see thousands of new homes built over the coming years, after being chosen as a garden city. Also in the area is Kidlington, officially a village but more of a small town in terms of size, with 13,000-plus residents.
The rolling hills of the Cotswolds run through much of west Oxfordshire, together with woodland. Agriculture is important to the local economy, as is tourism. Witney is the largest market town in this area, built on the prosperity of the wool trade, and has many historic buildings including a church with an 150ft spire. Other nearby small towns include Chipping Norton, Charlbury, on the edge of the Wychwood Forest, which has its own rail station, and Woodstock, which is best-known for the stately home Blenheim Palace, birthplace of Sir Winston Churchill.
South Oxfordshire
The south of the county is a popular area for London commuters moving to Oxfordshire, with Didcot being a major rail junction as well as being the largest town in the district. As well as those travelling from Didcot to London, many people work locally at the town's two major science and business parks. Property is also in demand in Henley-on-Thames, with train journeys to London from here take around 45 minutes at peak time. Outside peak time it is necessary to change trains at Twyford in nearby Berkshire. Henley is famed as a centre for rowing, with its royal regatta being held every summer.
Wallingford is another attractive nearby market town, in the Thames Valley, and is one of the main locations for the Midsomer Murders TV series. Nearby Thame is known for its independent shops and county show. It is highly popular with commuters because of the Haddenham and Thame Parkway rail station, just over the border in Buckinghamshire, which makes it possible to travel to London in 35 minutes at peak time.
The picturesque Vale of White Horse is in the south west of the county, gaining its name from a huge White Horse cut into hills above the village of Uffington. The main town in this area is Abingdon, which has a business park where many companies are based, while Faringdon and Wantage are smaller market towns.
If you are planning removals to Oxfordshire and want to compare removal company quotes, get in touch with Hamiltons for an initial free quote.