detailed quote
To get a
FREE
detailed quote of your move click the button below and fill out our online Contents of House form.
detailed quote

CALL US TODAY!
0800 246 5622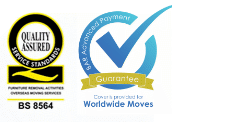 Canada Removals| A Guide to Living in QuÉbec City, Canada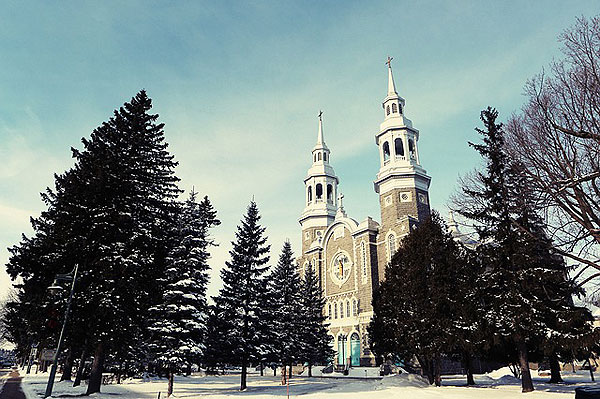 Québec City is one of the most beautiful cities in the world, and in 1985 UNESCO announced it a World Heritage Site, declaring it the 'Historic District of Old Québec.' It is the 7th largest city in Canada, and one of the oldest in all North America. One of the earliest European settlements, it has city walls which are still standing today.  This is something you will not find anywhere else in North America until you reach Mexico.
This fine city has lots of character and charm, with plenty of leisurely attractions. If you are considering moving to Québec City, Hamiltons have lots of experience in organising Canada removals, so we can make sure everything goes smoothly.
City and Region
The meaning of Québec is "where the river narrows," which refers to the Saint Lawrence River, located near to the Saint Charles River. The region of Quebec, of which Québec City is the capital, is the second most populated area in Canada and is the only district with French as its first official language. However, many people can speak English. If you want to practise your French, then this is the perfect destination. There are English-speaking areas within the province, and all the government services, and other areas of public life have a bilingual facility, with both French and English options available.
This historic city and the surrounding territories have 4 very distinct seasons. Summer is warm, humid, and can be occasionally hot, with the odd Indian summer. By contrast, the winters are very cold with lots of snow, and sometimes temperatures can drop to an extremely chilly -18°C. Spring is fairly warm and autumn is cool before the snow starts. These 2 seasons are short, but well-defined from summer and winter.
Québec City is a cultural hub with an abundance of museums, such as Musée National des Beaux – arts du Québec, which translates to The Fine Arts Museum. This museum is full of modern art exhibitions from local and well-established artists based around the vicinity. The Musée de la Civilisation tells the story of Québec, with a wide variety of exhibits and other events going on most of the year.
Canada and Québec City have some very scenic landscapes to explore, with rocky areas, but also many plateaus and plains. If you travel further north, you will find snow-covered tundras. There are also large areas of evergreen forests, which are traversed with lakes and rivers. During spring and summer a large number of outdoor activities are available, with trails for cycling and walking in the rugged landscape.
Popular Neighbourhoods for Expats
Unlike some other cities in North America, Québec City has hardly any crime, and it  is quite small and compact compared to its neighbour Montreal. There is much to offer expats, as most neighbourhoods have a good reputation. It is clean, and often picturesque, with areas such as the Cote-de-Beaupre and the Quartier Petit Champlain having great schools and plenty of family homes. Both these areas are much sought after and prices reflect that. Much of the housing stock boasts traditional features, with some roads still cobbled.
Educational Establishments in Québec City
Most of the schools in Québec City are predominantly French speaking, but some do offer English as their first language. St Patrick's High School was originally an Irish boys' school but is now a high school for boys and girls. It is important to note that the Canadian Bill 101 states that children have to be educated in French to secondary level.
Jobs in Québec City
The mainstay of the Canadian economy, especially around Québec City, is the rich natural resources of the country. However, there are also plenty of thriving sectors such as the aerospace and biotech industries, with information and communication technology being one of the top employers. The Quebec region is second only to Ontario in economic output and is therefore a great place to find future employment. If you are considering moving to Canada to work, then Hamiltons Removals can organise all your Canada removals. We recommend always checking with the country's Embassy regarding work visas before you embark on a journey.
Social Life
For such a family-orientated place, Québec City has stacks of nightlife. There are plenty of boites à chansons, which are intimate venues with solo singers or groups of musicians. These are popular and often very busy during the summer months. One of these venues is the Bar L'Inox, which is a great place to buy Quebec beer, with some of the wide selection of beers being brewed on the premises.
If you would prefer somewhere with a restaurant, why not try the Boudoir Lounge? It also doubles up as a night club with an eclectic mix of DJs, and is where many of the locals drink and enjoy themselves. You will also find plenty of other types of options if you are taking the family out for the evening.
Removals to USA with Hamiltons
Hamiltons are the experts in removals to North America, including Canada. We will help you move your home contents from the UK to Québec City or any other city or province in  Canada, including Montreal, Toronto, Ottawa and Calgary. Our services are tailored to meet all your needs and ensure your relocation goes smoothly. To contact Hamiltons Removals follow the link and receive a free online removals quote, wherever you may be heading.