Hamiltons FX Service
For more information on our Currency Exchange Service...

click here
detailed quote
To get a FREE detailed quote of your move fill out our online Contents of House form
CALL US TODAY!
0800 246 5622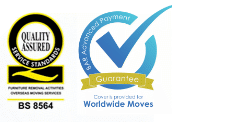 Removals to Southern Scotland
Every year, many people from across the UK embark on removals to Southern Scotland. If you are considering a move to the area and looking for a relocation service, Hamiltons Removals can make sure your removals go smoothly. We know Scotland well and are able to arrange your move to Ayr, Kilmarnock, Irvine, Galashiels, Prestwick, Jedburgh, Kelso, Hawick, Selkirk, Peebles, Dumfries, Musselburgh or any other town or village.
Moving to Southern Scotland
Many people moving over the border from England are attracted by Scotland's beautiful scenery, with its miles of unspoilt countryside. They may also often find they can get a better property for their money than in their home area, even though property prices in Scotland have risen recently as demand has grown. Many commuters working in Edinburgh or Glasgow decide to live in smaller towns or villages to the south in order to get the best of both worlds, with a more relaxed lifestyle.
Relaxed Lifestyle: The rolling countryside of areas such as the Scottish Borders is a major draw for people moving from more built-up areas. People living here can take advantage of all kinds of outdoor activities on their doorstep. Many schools in the area also have a high reputation, helping to attract families moving to Southern Scotland.
Property Prices: Properties in the small towns and villages of southern Scotland tend to be more affordable than those in many parts of England and are also much cheaper than those in the major Scottish cities. This is often an attraction to people moving out of urban areas, for instance on retirement.
Commuting: While many people living in Scotland's border country work locally, others commute into Edinburgh and Glasgow. Many commuters travel by road, but there is a busy commuter line from Ayr to Glasgow, while the new Borders Railway links Galashiels and Tweedbank with Edinburgh.
Southern Scotland's Districts
Scottish Borders, Dumfries and Galloway
This is a hilly and mainly rural area of Scotland on the Southern Uplands, with the River Tweed running through the countryside. There are no large towns in the area, but many small towns, including Jedburgh, famous for its ruined abbey, Kelso, Selkirk and Peebles, which are all attractive to people moving to Southern Scotland.
Galashiels is the historic centre of the tweed industry, while Hawick is known for its cashmere and other quality knitwear. Tourism and mountain biking are important to this whole area. One of the major tourist attractions is Abbotsford, the large stately home where author Sir Walter Scott lived, on the banks of the Tweed at Melrose.
To the west of the Scottish Borders area lies the Dumfries and Galloway area. The town of Dumfries has a population of about 33,000 and is well-known for its historic links with Robert the Bruce. It is also famed for its football team, called after the town's nickname, Queen of the South. The small town of Wigtown is known as Scotland's national book town and has a large number of second-hand bookshops.
Ayrshire
Ayrshire is located on the Firth of Clyde in south-west Scotland, and is a largely agricultural area, with crops including potatoes and strawberries as well as livestock farming. The largest town in the south of Scotland is Ayr, with a population of about 48,000, while the larger urban area has more than 60,000. Ayr is a popular regional shopping centre and also a holiday resort, while the port is also important to the town's economy.
Many people from Ayr commute to Glasgow, with the train journey at peak times taking just over 50 minutes. Adjoining Ayr is the small town of Prestwick, best-known as the home of Glasgow Prestwick Airport. This is one of Scotland's busiest airports, with many flights to international destinations.
Kilmarnock is the second-largest town in Ayrshire, with about 46,000 people living here. The town boasts the largest monument in Scotland to poet Robert Burns (pictured above), and has a good range of independent shops. There are many listed buildings in the town centre. Another major settlement is Irvine, on the west coast of north Ayrshire. Although it is officially a "new town", it includes some historic areas and is also home to the Scottish Maritime Museum's main site.
Midlothian and East Lothian
To the south of Edinburgh lies the largely rural area of Midlothian. This district looks set to become increasingly popular with Edinburgh commuters now that the Borders Railway has opened. Small towns and villages with stations on the new line include Dalkeith, where Eskbank railway station is based, Newtongrange and Gorebridge.
Bordering Midlothian is the East Lothian district. The largest settlement in this area is the historic market town of Musselburgh, just a few miles outside Edinburgh. It is very convenient for Edinburgh commuters, with the train journey into Edinburgh Waverley station taking only seven minutes during morning rush hour. The town's golf course is said to be the oldest in Scotland. Haddington is another nearby small town.
Before embarking on removals to Southern Scotland, you will need to find home moving services which have all the expertise you need. Hamiltons Removals offers services tailored to your needs. Contact us now to find out more.