detailed quote
To get a
FREE
detailed quote of your move click the button below and fill out our online Contents of House form.
detailed quote

CALL US TODAY!
0800 246 5622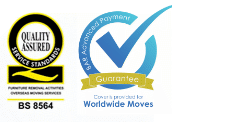 International Removals USA | Dallas Guide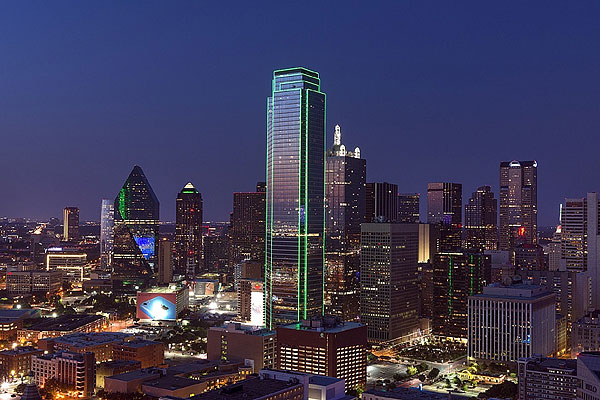 Those of us of a certain generation may have followed the popular 1980s Dallas soap opera on television. However, seeing a TV series is one thing; if you are organising international removals to the USA, what you'll really want to know is: aside from the glitz and glamour, what is it really like to live in the city?
Of course like the Ewings, Dallas has its fair share of billionaires. But if you are moving to the USA for the first time, you will find even more to write home about than this. This multi-national city, once part of Mexico, is known for its friendly citizens, its jazz and blues music, soaring skyscrapers, international cuisine, zoo, massive farmers' market and State Fair….and these are just a handful of things that put the city on the global map. However, if you were a fan of the soap opera, you'll also be glad to know that Southfork Ranch, where the TV series was filmed, is still a major tourist attraction!
If you are moving to Dallas, Hamiltons Removals, specialists in international removals to USA, looks at what the city has to offer British expats.
Where to Live in Dallas
Dallas has a growing population of around 1.3 million people and, as one of the country's largest cities, it offers some excellent places to live. If you are moving to Texas with young children, there are some fantastic quiet suburbs. These include Murphy, which is considered a safe area, with some sprawling family homes and superb schools. Also topping the list for education is Fairview and with the wildlife sanctuary and natural science museum located here, it provides numerous activities to occupy the children at weekends. Another top place to live is Frisco, which has the stunning Lewisville Lake and some great shopping facilities on its doorstep. Frisco is not too far from Dallas Airport too, so it is handy for when you want to jet back to the UK to visit friends and family.
Schools in Dallas
Dallas has its fair share of excellent public and private schools. The Barrack Obama Male Leadership Academy, on South Lancaster Road, is considered a great school for young men and has been labelled a 'public school with a private education setting'. The state-run School for the Talented and Gifted, in Oak Cliff, is another high-achieving school and is considered one of the best in America. Meanwhile, the 2,100 pupil Highland Park on Emerson Avenue has a superb reputation, as has the 1,400 pupil Carroll High on North White Chapel Boulevard.
In addition to this, Dallas has several public and private colleges and universities in and around the area, including specialist educational establishments. Among them is the exclusive University of Texas Southwestern Medical School, which admits only around 200 students a year.
Job Opportunities
Dallas is known for its oil industries, but there are several other work opportunities that attract British citizens. A number of Fortune 500 companies have their headquarters in the city, including names such as ExxonMobil, personal care multinational Kimberly-Clark, and Southwest Airlines. The city also has some major shopping centres, which could provide employment for those who are moving to the city for the short-term.
Social Life in Dallas
If you find yourself occasionally missing life back in the UK, there are various English pubs to visit. Among them is the English Beverage Company on Routh Street, which offers great food and has live music nights, as does Sherlock's Baker Street Pub and Grille on Belt Line Road.
Meanwhile, if you like to be in the middle of the action, Dallas has a year-round programme of events. The 25-day State Fair in September is huge; considered one of the country's best state fairs, it brings visitors from far and wide. Other well-attended events include the Mexican-American Cinco de Mayo, and the St Patrick's Parade along Lower Greenville Avenue.
International Removals USA
For international removals to and from America, including to Dallas, Texas, contact long-standing family-run removals firm Hamiltons.
Hamiltons Removals – Click on the link above for an online home contents removals quote for moves to and from the UK and Texas.