detailed quote
To get a
FREE
detailed quote of your move click the button below and fill out our online Contents of House form.
detailed quote

CALL US TODAY!
0800 246 5622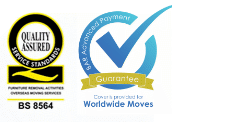 Removals to the USA| An Expat's Guide to Life in San Antonio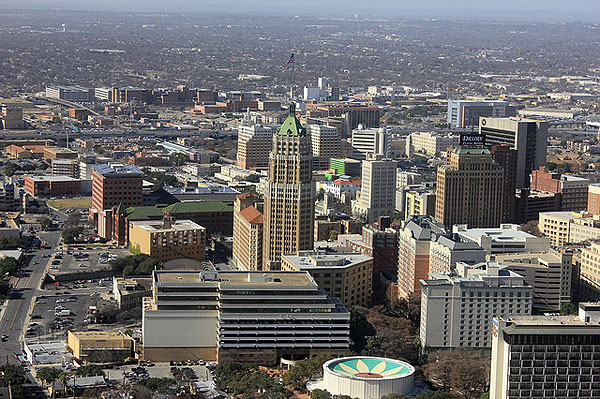 If you are moving from the UK to the USA, the Texas city of San Antonio is a fantastic place to settle. Although vast (it is one of the largest cities in America), this friendly metropolis still maintains its sense of community, so it's the ideal place to live if you are moving to America for the first time. It is also a great place for active types, especially if you enjoy cycling, as San Antonio is considered one of the most cycle friendly cities in America!
Certainly, once you have organised your removals to the USA you will never be short of things to do in your downtime, as this growing metropolis is packed full of culture and history. From the historic Alamo (where Texan troops battled to defend themselves against the Mexicans), to theme parks, the pretty River Walk and, on the outskirts of the city, natural caves and vineyards to explore, it offers a wide range of activities.
As specialists in removals to the USA, international removals firm Hamiltons arranges regular moves to and from the state of Texas, and elsewhere in America, for people relocating to or from the UK.
Popular Places for Expats to Live
San Antonio has a population of more than 1.4 million inhabitants and has several desirable areas to live, each with its distinct neighbourly feel. These include Terrell Hills, a 20-minute drive from the city centre, which is a peaceful, family-friendly suburb with excellent schools. More or less the same distance from the city centre is the sought-after Hollywood Park, a residential area attracting mainly professional types. Also nearing the top of the popularity stakes for families is Fair Oaks Ranch, which has some fantastic schools if you are settling in Texas with family.
Another popular place to live is Olmos Park, a suburb that generally attracts higher income families and is packed full of amenities. Stone Oaks is another firm favourite, reflected by its rising house prices. Universal Park, about a 20-minute drive from the city, offers reasonably good value for money for home owners, as does Cibolo. Meanwhile, up and coming parts of the city include the areas around Bulverde, Boerne and Helotes.
Education
With several superb educational facilities, San Antonio is a wonderful place to settle if you have children of school age. Niche, a rankings website, recently produced a list of the best schools in San Antonio (2016). Top of the list was Health Careers High School, on Hamilton Wolfe, which prepares its 850 pupils for jobs in the health care service. Second on the list was the International School of the Americas, which lies within the Robert E Lee High School Campus. At present, the school has 460 pupils and concentrates on learning from a global viewpoint (rather than purely an American perspective).
The third best school is considered to be the 1,500 pupil Alamo Heights High on Broadway Street. It is considered an excellent school on a national scale and also offers a wide variety of extra-curricular activities where pupils can excel. Fourth best is the co-educational Boerne-Samuel V Champion High School, Boerne, and fifth on the list is the 3,500 pupil Reagan High School in the North East Independent School District.
In addition to this, the city has more than 30 higher educational institutions, including the largest, the University of Texas at San Antonio. This has as many as 28,000 students and is considered one of the world's best modern universities (i.e. universities under 50 years old).
Job Options
San Antonio offers a diverse range of job options for expats, including working in the education or healthcare industries. Many large corporations are also based here, including NuStar Energy, which deals with the transport of oil and gas, construction company Zachry Holdings, and mass media corporation iHeartMedia.
Social Life
If you are moving to San Antonio from the UK, the city has various clubs and organisations where you can meet new people. For times when you are missing a bit of home, there are British pubs in the area, including the Lion and Rose (there are three of them in the city) and Mad Dog's, which you can find on the River Walk. And, if you hail from Scotland, the Scottish Society organises a host of activities and celebrations, including Burns Night.
Aside from this, the area offers an unlimited number of activities that you would expect from a city of this size. These include sporting and dance clubs, as well as an array of adult evening classes, where you can meet people with similar hobbies and interests.
Due to its geographical location, what will be evident when you move here is San Antonio's Hispanic influences. So as a newcomer, if you want to fully immerse yourself in this aspect of the city's culture, head to the atmospheric El Mercado (the Market Square) to stock up on some Mexican food. Or, depending on what time of year you arrive, not to be missed is the colourful annual Fiesta San Antonio in April, where you can see as many as three massive parades.
Removals to the USA with Hamiltons
If you require removals to Texas, family firm Hamiltons are the experts in removals to the USA. We provide services to meet your requirements to ensure that your move to San Antonio goes without a hitch.
Hamiltons Removals – Follow the link for an online removals quotation.