detailed quote
To get a
FREE
detailed quote of your move click the button below and fill out our online Contents of House form.
detailed quote

CALL US TODAY!
0800 246 5622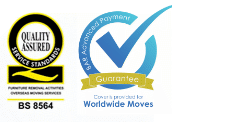 Removals to America| Key Points for Expats Relocating to San Diego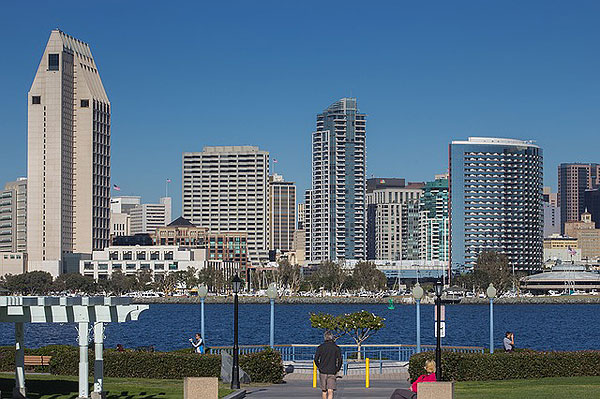 With its stunning coastline, thousands of acres of parkland and glorious climate, if you are organising removals to America to settle in the tourist city of San Diego, California, you have plenty to look forward to. The city plays host to major attractions such as Legoland, the city zoo and SeaWorld, so, if you are moving to San Diego with children, you'll soon settle in and find that it is a great place to bring up a family.
Not only this, if you are a lover of outdoor sports, San Diego is the place to be. With its lakes, wide open spaces and beaches, you'll have a host of activities to choose from: from cycling, to surfing, kayaking, boating, water-skiing and fishing.
San Diego has a history that stretches back to the 16th century, when it received its first European visitors. It was also once under Mexican rule, so it has plenty to offer history enthusiasts. Once you have settled into your new home, you can look forward to discovering more about the city's past in one of its many museums. A number of these are in the gigantic Balboa Park, which contains several well-publicised attractions.
Hamiltons offers removals to America from the UK, or back in the opposite direction. From packing to unpacking at your destination, to specialist removals and storage, we tailor our overseas services to suit your requirements.
Popular Neighbourhoods in San Diego
This laid-back, friendly city attracts millions of visitors a year, which swells the city's growing population of around 1.4 million. Known as the 'city of villages', it has as many as 100 neighbourhoods; so if you are still finding the right accommodation you will have plenty to choose from. With average house prices at $455,000 (2016 prices), you will generally get more for your money than an equivalent-sized property in the UK.
The many desirable areas include the plush, bike-friendly Bankers Hill, the up and coming Imperial Beach and Encinitas, which will very soon have a 44,000-acre park and is described as a family-friendly place to live. For its views, the pricey Bird Rock is a spectacular place to live and has some excellent schools too, and La Jolla Farms has some very upmarket properties overlooking Black's Beach. For those who love to surf in their free time, Leucadia is the place to settle. But if you are moving to America with young children, 4S Ranch is the place to buy for those hunting some of the best schools in the area.
Educational Options
Speaking of schools, San Diego does have its fair share of good educational establishments, including both state and private schools. Canyon Crest Academy on Village Center Loop Road is a high-ranking school offering a range of courses to enable pupils to make the most of their talents. The school, which lies in the San Dieguito School District, also boasts a 99 per cent high school graduation rate. West View High on Camino Del Sur, and Del Norte High on Nighthawk Lane, which are both in the Poway Unified School District, also have an excellent reputation. Meanwhile Bishop's School, La Jolla, is a highly reputable private school.
In addition to this, San Diego has several state or private-run colleges and universities. Indeed, well over a third of inhabitants aged 25 and above have a bachelor's degree, so it is regarded as one of the most educated cities in America. San Diego also has a medical school, the UCSD School of Medicine, and as many as four law schools.
Job Opportunities
San Diego is home to as many as 140 research organisations as well as several educational institutes, plus international corporations, such as Nokia, which attract British people to work in the city. In addition, it has a number of biotechnology and pharmaceutical companies and the major software company Websense Inc, is based in San Diego. As a hot-bed of tourism, the city also has a number of short term, temporary vacancies, including posts in hotels and golf resorts.
Expat Lifestyle in San Diego
If you have moved to San Diego and are missing all things British, there are several places to go for an evening out. The Shakespeare Pub and Grille, on India Street, is run by British expats, so you can get a taste for home here. In addition to offering British food and beer, it also runs football nights and various activities including pub quizzes.
As well as meeting fellow expats, you will also be able to attend several festivals in San Diego. These include the October beer festival in Escondido (the city is known for its beers), Mardi Gras, and last but not least, St Patrick's Day.
Removals to the USA with Hamiltons
Are you moving to San Diego and looking for a professional family-run firm for your removals to the USA? Hamiltons are experienced in worldwide removals, including home content moves to America, and can tailor your household moves to suit you.
Hamiltons Removals – Click here for an online removals quote from the UK to San Diego, or vice versa.