detailed quote
To get a
FREE
detailed quote of your move click the button below and fill out our online Contents of House form.
detailed quote

CALL US TODAY!
0800 246 5622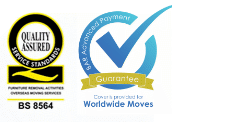 Removals to the USA | A Guide to San Jose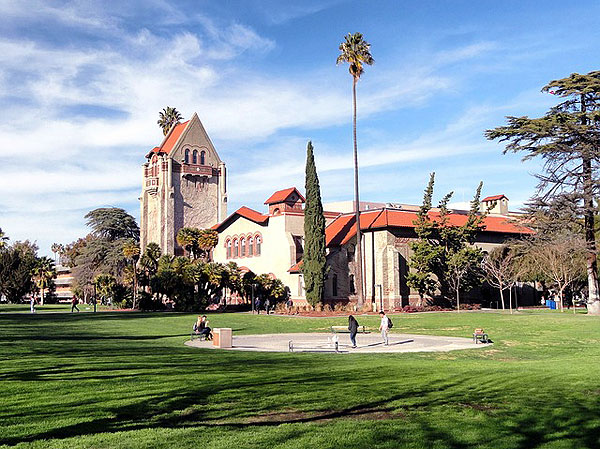 San Jose, the capital of California's Silicon Valley, is a vast, affluent, multi-cultural city with a fantastic climate. It's just a two-hour drive from the beaches of San Francisco and within easy reach of the Napa Valley Vineyards, and you can look forward to exploring this part of the State once your removals to the USA are complete.
Although large, San Jose is great place to settle if you enjoy outdoor sports. Among the many open air activities is cycling or horse riding in the 720-acre Alum Rock Park, one of the oldest parks in California; teeing off at one of the well-maintained golf courses; hiking in Castle Rock State Park, just 20 minutes from San Jose; or enjoying the peace, tranquillity and stillness of the much-loved Japanese Friendship Garden.
Meanwhile, if you require removals to the USA from an experienced international removals firm, contact Hamiltons for a competitive quotation today.
Best Places to Live in San Jose
San Jose has so many different neighbourhoods, it is difficult to know where to start your search to buy or rent. Each neighbourhood has a distinct character, so it is worth taking a good look around the city and visiting estate agents to help narrow your choice to preferred areas within your housing budget.
As a rough guide, top of the list of desirable neighbourhoods is Willow Glen, with its boutiques, plush avenues and family-friendly vibe. Los Gatos, in the area of Vasona Lake Country Park, is another firm favourite and Cupertino, which is actually a city in itself, has some fantastic schools. For upmarket homes, with a price tag to match, you might want to consider relocating to the hillside areas of Silver Creek or Almaden, where you will be rewarded with a property commanding some superb views.
Education in San Jose
If you are moving abroad, finding good schools for your children can be a worry. However, you needn't be too concerned, as there are some great high schools in the city. Top of the list is Henry M Gunn High on Arastradero Road, which offers a good range of activities and has one teacher per 18 pupils. Saratoga High on Herriman Avenue, is a largely happy, supportive school with one teacher per 20 pupils. Meanwhile, Lynbrook High on Johnson Avenue is an academic school with a 97 per cent graduation rate.
The city is also home to a number of colleges and universities. The largest of these is the 30,000 student San Jose State University, which has its roots in the late 19th century and offers a wide range of courses from engineering to journalism.
Employment in San Jose
As you would expect from a place that is home to major corporations such as Google, IBM, eBay, Apple, Paypal, Adrobe and Samsung, British people move to San Jose to take up posts in the hi-tech engineering or computer industry. These sorts of jobs can command high incomes, so as a result, for its size, the city boasts the highest median household income in the US. Indeed, this may well be the main reason why San Jose is regarded as one of the happiest places to work in North America!
Social Life
For those craving the odd beer or hearty meal from back home, San Jose has its fair share of British pubs. The Britannia Arms on West Santa Clara Street offers live music and English pub food. The Trials Pub on North First Street is another firm favourite among the British expat community and has UK beers on tap. The Duke of Edinburgh, near Vallco Shopping Mall, is another traditional pub to head to if you want a chance meeting with fellow expats.
Removals to the USA
Contact Hamiltons Removals for the best priced high quality removals service to or from the UK and America. Just click on the link above to get a free overseas removals quotation today.