detailed quote
To get a
FREE
detailed quote of your move click the button below and fill out our online Contents of House form.
detailed quote

CALL US TODAY!
0800 246 5622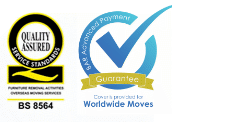 Removals to Wiltshire
In England's south-west, Wiltshire is known for its ancient landmarks including Stonehenge, and its rolling landscapes. Anybody preparing for removals to Wiltshire will find that Hamiltons has all the expertise needed, along with a detailed knowledge of the area. As a highly experienced house removals company, we can arrange moves to Salisbury, Swindon, Chippenham, Devizes, Warminster, Marlborough, Trowbridge, Westbury, Calne, Melksham and many other locations county-wide.
Moving to Wiltshire
More than 680,000 people live in Wiltshire, including over 200,000 in the borough of Swindon, the largest town in the area. However, this number is rising fast, with many more people moving to Wiltshire each year, and the population is projected to grow further over the next 10 years. Many people, including those moving out of London on retirement, are attracted by the wide open spaces, historic buildings and high quality of life. Employment is another reason for relocating to the area, while the county's good schools are a major attraction for families.
Quality of Life: Anyone wanting to live in a beautiful rural part of the UK is likely to find Wiltshire very attractive. Nearly half of the county lies within Areas of Outstanding Natural Beauty, and keen walkers will find more than 8,000 paths to explore. People looking for somewhere to move on retirement often choose historic spots such as the cathedral city of Salisbury, as well as smaller towns like Wilton.
Employment - Many people move to Wiltshire in order to work in the county. As well as a strong military presence, there are a large number of major companies based here. The county's good transport links, with motorway access to London and other major cities via the M4 corridor, are an attraction for people wanting to set up business here. Large numbers also commute from Wiltshire to other towns and cities, including Bath and Bristol.
Education - Highly-performing schools draw many families to Wiltshire, with Salisbury's two grammar schools and St John's in Marlborough among the state schools where places are most in demand. The county's independent schools include the famous public school Marlborough College, which is now fully co-educational.
Wiltshire in More Detail
Swindon and North Wiltshire
By far the largest town in Wiltshire, Swindon is the economic hub of the county. As part of the "Silicon Gorge" area, together with Bristol, Bath and Gloucester, it is home to a large number of high-tech companies. Firms are attracted here by good transport infrastructure, via the M4 and the main-line rail link to London. Intel and RWE npower both have their UK headquarters in Swindon, while car manufacturer Honda is another major employer based locally. The town has a popular pedestrianised shopping centre and tourist attractions including the museum of the Great Western Railway, and the National Museum of Science and Industry at the nearby village of Wroughton.
Just a few miles from Swindon are Royal Wootton Bassett, with its proud military heritage and Cricklade, near the border with Gloucestershire. Highworth, which is close to Oxfordshire, is known as the gateway to the Cotswolds. Also within the Wiltshire Cotswolds are Malmesbury, famed for its Norman Abbey and 15th-century Market Cross, and the picture postcard villages of Castle Combe and Lacock, which have featured in many films and TV series.
West, Central and East Wiltshire
One of the largest towns in the county is Chippenham, in the north-west corner, famed for its folk festival. This historic market town has expanded in recent years, now having more than 45,000 inhabitants. It is especially popular with commuters because of its rail station, with many people travelling into Bristol or Reading each day, and a smaller number making the long-distance commute to London. However, there are also major employers based locally, including Siemens Rail Automation and logistics firm Wincanton plc.
The countryside of the West Wiltshire Downs AONB is an attraction for people moving to this part of Wiltshire. Towns in the west of the county include Bradford on Avon, the county town, Trowbridge, Corsham, and Warminster, which is near to Longleat wildlife park. Westbury, on the edge of Salisbury Plain, is famous for its White Horse, a chalk figure cut into the hillside which is the best-known of a number throughout the county.
Towns in the heart of the county include Melksham and Devizes, which is popular with visitors because of its hundreds of historic listed buildings. Calne is yet another historic town, close to another of Wiltshire's famous White Horses, at Cherhill Down, and also to the stone circles at Avebury. To the east, near the border with Berkshire, Marlborough is known for its historic public school and is also a popular shopping centre, with many independent traders.
Salisbury and South Wiltshire
A small city, with only around 40,000 inhabitants, Salisbury is often named in surveys as a highly desirable place to live. As well as its famous cathedral, which boasts one of the surviving original copies of the Magna Carta, the city has many other historic buildings, popular markets and a busy arts scene.
More than 800,000 people visit the unique prehistoric site of Stonehenge, close to the city, every year, and many people in the area are employed in the tourist industry. However, Stonehenge is actually within the small town of Amesbury, while Wilton is another nearby community. Salisbury Plain is also a major military training area, with many personnel living in the garrison town of Tidworth, which has seen expansion in recent years. It is only a few miles from another military town, Andover in Hampshire.
Before arranging your removals to Wiltshire, you will want to calculate the cost of moving home. Get in touch now with Hamiltons for a free initial quote and find out more about our services.