detailed quote
To get a
FREE
detailed quote of your move click the button below and fill out our online Contents of House form.
detailed quote

CALL US TODAY!
0800 246 5622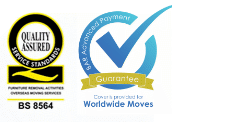 Canada Removals| A Guide to Living in Winnipeg, Canada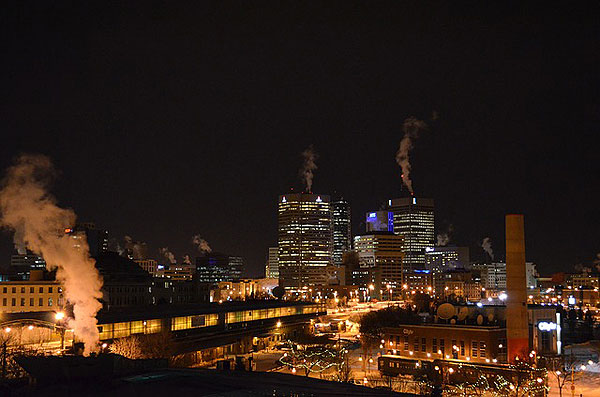 Winnipeg is one of Canada's most diverse cities, and is the capital of the Manitoba province. It is known as the "Gateway to the West," and is named after Lake Winnipeg, which means muddy water in the aboriginal Western Cree language of the First Peoples of Canada. The city is situated right in the middle of the lower half of Canada, above the American states of Minnesota and North Dakota.
This territory has been a trading outpost long before any European settlers arrived, and has continued to be a popular place to re-locate for expats and other nationalities.  If you are considering moving your home or business to Winnipeg, or anywhere els
in the country, Hamiltons Removals can organise all international removals to Canada.
Winnipeg is surrounded by grasslands, although much of this expanse of land is now given over to agriculture. It is located on a flood plain at the eastern edge of the Canadian Prairies, but has excellent modern flood defences. Like so much of Canada, Winnipeg enjoys loads of outdoor activities when the weather permits and there are plenty of sporting events all year round. The wild countryside offers some great trails and locations for all types of open-air pursuits.
The climate in the locality is seasonal, with Winnipeg being the 2nd sunniest city in Canada. The summer highs can reach a comfortable 19°C, but it does get quite humid and you can expect plenty of thunderstorms, which sometimes trigger tornados! Wintertime gets very cold, with -16°C being an average temperature for a winter's day. The wind chill factor does make it feel much colder, as it can get down to as low as -40°C. However, there is not as much snow as in some parts of Canada and Winnipeg can be quite dry.
If you are a sports fan, then Winnipeg is the place for you! There are a host of professional ice-hockey teams, baseball and Canadian football teams to watch and support. These sports are all played in modern, well-equipped venues, which are dotted around the city, with many of these places catering for an assortment of other activities for locals to enjoy.
Popular Neighbourhoods for Expats in Winnipeg
There are many parts of the city of Winnipeg which are perfect for expats, with a multicultural vibe to the city.  A great place to start looking for a home is the St. James district, where there are plenty of family residences. However, renting in the city can be difficult so it is a good idea to check with local estate agents when embarking on a move to this area. English is mainly spoken in Winnipeg, unlike some other parts of Canada, where both French and English are used. The south-eastern part of the city is mainly English speaking, with most of the French speakers being located in the French Quarter.
Educational Establishments in Winnipeg
The University of Manitoba has over 24,000 undergraduates a year, and mainly uses English as its first language. The French speaking Université Saint-Boniface is the only French-Canadian university in the area. The Winnipeg University is predominately a graduate institute with much of its focus on post-graduate studies, and the Canadian Mennonite University is a private Mennonite establishment for undergraduates. There are two colleges in Winnipeg and the school system has a large number of elementary and high schools to choose from, depending on which area you live in.
Jobs in Winnipeg
Employment in the city is divided between manufacturing, government and government funded institutions, with a large number employed in all of these. The sectors of health care and education are also main employers in the city and there appears to be a large number of jobs available in and around the city, if you are considering relocating here.
Social Life
This multicultural city has a diverse population, and in 2010 was named the Canadian City of Culture, with some great annual festivals to enjoy. You will be able to visit the Festival du Voyageur, the Winnipeg Folk Festival and Jazz Festival and there are plenty of Fringe Festivals to appreciate.
The culinary delights of the city include an assortment of restaurants from the First Nation Peoples, Asian and European immigrants who have all helped shape the city's gastronomic heritage. The main dishes to enjoy are smoked fish, and for dessert either shmoo torte, layered with whipped cream and caramel, or wafer pie, a custard topped pie. You can try all these dishes and more in the popular dining scene of Winnipeg.
Removals to Canada with Hamiltons
We are experts in international removals to Canada and all of North America. Hamiltons will organise your relocation from the UK to Winnipeg or any other province of Canada. With services to meet all your requirements, we will make sure your move goes as smoothly as possible. Click here to contact Hamiltons Removals for a free quick removals quote.