Blog
The Perfectly Orchestrated Move
Here at Hamiltons Removals, we thought it would be fun to create a video that shows our customers just what goes into a large, orchestrated house move. Of course, our video is tongue-in-cheek, but we feel it shows everything we work together as a team to achieve.
This year, we celebrate our 25th anniversary having been in the removals business since 1993 and have grown to become one of East Anglia's premier removals companies carrying out National and International removals with precision and care.
When we are moving a customer from one home to another, whether within the UK or internationally, or helping a company move to new premises, it is our attention to detail that sets us apart from other removal companies. We offer an extremely cost-effective, comprehensive packing and removal service, as well as cleaning services and specialist removals insurance that covers everything from clothes, furniture to priceless pieces of fine art.
We know every removals job is different and therefore every member of our team fulfils their role professionally to create a completely bespoke removals service, tailored exactly to our customers' requirements.
Just like our choreographed video, each of our removals jobs are perfectly orchestrated to run smoothly and efficiently to achieve 100% customer satisfaction. Speak to one of our friendly team today on 01379 855203 or by emailing info@hamiltonsremovals.co.uk to discuss your removal requirements.
---
How Self-Storage Can Help Small Businesses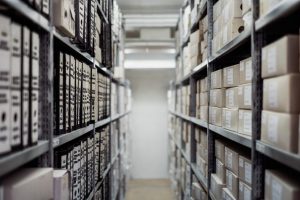 Self-storage is not just for householders, but for small businesses too; recent figures show there are more than 5.7million SMEs across the UK, and they all need somewhere to operate.
Hamiltons Removals, who have two state-of-the-art self-storage facilities on the Norfolk/Suffolk border, keep a keen eye on the latest commercial trends. Here we look at five of the key advantages self-storage offers smaller companies.
Taking Stock
Self-storage facilities offer the chance to keep your stock somewhere with constant access to it. For example, if you sell a range of different clothing from season to season from a shop or website, you'll need somewhere to store your scarves during the summer and your T-shirts during the winter.
This will help to free up more space in your shop or office and remove clutter, so you, your customers and other staff members can move around more easily.
Fringe Benefits
If you operate your business from home, using self-storage means you will not have to make as many space-related sacrifices; for example, using your spare room as a stock cupboard. This is especially handy if you have an expanding family and your stock is taking up precious space in the house. It's not just stock you can use self-storage for, but also securely storing filing cabinets, records, invoices, personal details of staff and other files can all be kept securely.
You may need to check the terms of your lease, but a lot of people use their self-storage facilities for far more than just storage; furniture restorers carry out work on-site and photographers use them as their studio.
Better Profit Margins
With this extra space, you can buy and store products in bulk, so you will likely benefit financially from economies of scale. Bulk-buying also helps avoid stock shortages which can be damaging for a small company's reputation.
Using self-storage avoids the cost of relocating to bigger or more expensive premises, as all your stock can be kept off-site. You also don't have to worry about paying the business rates or utility bills you would do in a normal shop, office or warehouse.
A Flexible Approach
With Hamiltons' Safe N Stored self-storage facilities, you only pay for the space you need, so you will never have to invest in larger office space, only to find it sits unused.
At our Aldeby site, we have a range of self-storage containers of different sizes, from 5 ft to 20 ft, payable per calendar month, so it is easy to upsize or downsize if your storage requirements ever change. Our Harleston site has a range of storage rooms from 15 ft² to 200 ft² to suit your individual storage requirements.
Greater Security
Self-storage units offer more security than many town-centre premises, which may be more vulnerable to crime and break-ins. Many self-storage facilities are in more remote locations and are therefore less vulnerable.
Hamiltons' sites at Harleston and Aldeby have 24/7 CCTV and secure keypad entry; the Harleston site has a personalised key fob entry and an alarm which is linked directly to Norfolk Police.
If you need to hold stock, securely store personal items or simply de-clutter your house, our Safe N Stored sites are ideal for customers in Diss, Stradbroke, Dickleburgh and the surrounding area. If you would like to know more, get in touch today by checking out our self-storage page.
---