Blog
Popular Cities to Move to in New Zealand
Increasing numbers of people from the UK are choosing to move to New Zealand; whether you are retiring or are moving there for work reasons, you will be able to enjoy a relaxed lifestyle and an excellent standard of living.
As specialists in organising removals from the UK to New Zealand, Hamiltons Removals has put together this guide to the most popular cities to move to in this attractive country.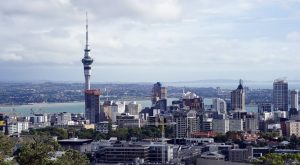 Auckland
This is New Zealand's largest city, larger than even the capital Wellington, with a population of around 1.5 million people. On the country's North Island, it borders both the Tasman Sea and the Pacific Ocean, and has harbours on both coastlines.
It is a very cosmopolitan place, with natives and Polynesian Islanders happily rubbing shoulders with large expat communities who are drawn from all over the world, and not just the UK. In fact, the city was recently ranked 3rd best city in the world to live in Mercer's Quality of Living index.
The most visible city landmark is the Sky Tower, a telecommunications tower and observation point, which is more than 320 metres tall. Famous Aucklanders include pop singer Lorde, and Sir Edmund Hillary, who was the first person to climb Mount Everest in 1953.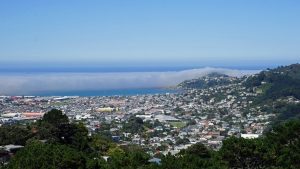 Wellington
The country's capital has a population of around 400,000, and is on the southern tip of the North Island. Its extensive network of hiking and biking tracks, plus a thriving café culture, means it also rates highly among expats.
Its most distinctive building is the Beehive, the country's Parliament building which was initially designed by Scottish architect Sir Basil Spence. Its shape is supposed to resemble a skep, a traditional woven form of a beehive.
Famous people born in Wellington include screenwriter Richard Curtis, who moved to the UK from New Zealand at an early age, and Oscar-winning actor Russell Crowe.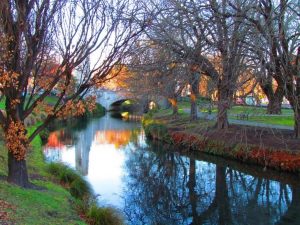 Christchurch
This is the country's third largest city, on the South Island, with a population of around 350,000. The Avon River goes through the centre and it is a very picturesque place to move to, even though the area has suffered from earthquakes in the recent past.
It boasts a thriving nightlife and lies at the centre of the country's artistic and cultural scene, leading some to name it the world's 'coolest little capital'. Strictly Come Dancing star Brendan Cole and former international cricketer Sir Richard Hadlee were both born in the city.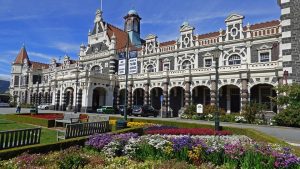 Dunedin
Dunedin is one of the most popular places to move to for work reasons. The economy of this South Island city is flourishing, thanks in part to a large student population based at its university and polytechnic. They make up a large part of the city's total population of around 118,000, which makes it the seventh largest place in the country. New Zealanders rate it highly themselves, naming it in a survey as their top city to live in for happiness and quality of life.
Baldwin Street, Dunedin, is officially the steepest street in the world with a gradient of 1 in 2.9. Athletes run up and down it in an annual event known as the Baldwin Street Gutbuster.
Famous Dunedin people include New Zealand cricket captain Brendon McCullum and the late Archibald McIndoe, one of the pioneers of modern-day plastic surgery.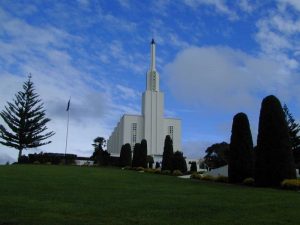 Hamilton
This city, on the North Island, is in the Waikato region and lies at the heart of one of the fastest growing urban areas in New Zealand. It has a population of more than 140,000 people, and the major employers are the agricultural and scientific research industries, and manufacturing, particularly boats and aircraft.
Hamilton Gardens, to the south of the city, are one of the most popular tourist attractions, drawing more than a million visitors every year. It has more than 20 different themed gardens and hosts a range of community events, such as concerts, scarecrow festivals and Anzac Day commemorations.
Richard O'Brien, creator of the Rocky Horror Picture Show and host of the first UK version of The Crystal Maze, lived in the city, and Warren Gatland, who has coached the British Lions, Welsh and Irish rugby union teams, was born here.
Hamiltons Removals  can help you if you need removals from the UK to New Zealand. We arrange commercial and domestic moves from the UK to Auckland, Wellington, Christchurch, Dunedin and Hamilton, and also to other New Zealand destinations including Tauranga, Napier and Hastings. Follow the link above if you would like to contact us and to learn more about our services.
We can also arrange removals to other international locations, including Australia, Canada and the USA, and European destinations such as France, Italy, Germany and the Netherlands.
---
Winter Storage for Your Boat or Caravan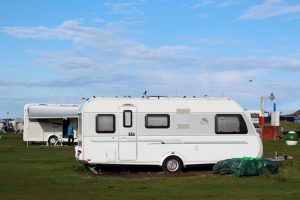 If you own a caravan or a boat, you are probably thinking about where to store your prized possession over the colder winter months.
Hamiltons Removals has a modern self storage facility in Aldeby Business Park, on the border between Suffolk and Norfolk. If you need somewhere to put your caravan or motorboat over the winter months, then it should meet all your requirements.
As industry specialists, we have compiled this checklist of factors to bear in mind before you put your vessel or vehicle into storage ready for next year.
Give it a Good Clean
Giving your boat or caravan a thorough wash-down just before you store it away is a good idea. Dirt and grime won't disappear magically over winter, while boats also suffer from algae and barnacles. Doing it now could save yourself a job when you take it out of storage. It is also a good idea to give your vehicle or craft a thorough check over, to identify any repairs which need carrying out.
You should make sure the fridge is emptied and cleaned so you don't get any nasty surprises later, in the form of unwanted mould or bacteria. Then disconnect it and leave the door open; most modern fridges will have a catch which means it won't need to be propped ajar.
If you have a toilet on your boat or caravan, then make sure it has been emptied and sterilised. Adding antifreeze to the bowl will prevent it cracking or freezing.
Make Safety a Priority
You should Isolate the gas and electricity supplies. Remove any batteries, clean them, and if necessary fill them with electrolyte. All gas bottles should also be removed and stored separately.
In boats, drain all the water, either by disconnecting the pumps or emptying the tanks and pipes. Leaving the taps open, in caravans as well as marine craft, ensures that all water has been removed from the system, giving you another line of defence against the damage that can be caused by freezing temperatures.
Remove the Portable Items
Anything that can rust, freeze, corrode or suffer winter damage should not be left in your boat or caravan. This includes soft furnishings like cushions which can attract mould or mildew.
If any of your electrical items can be removed, then these should be taken out and stored separately too. In the case of boats, this can mean valuable marine radio and GPS equipment, and in caravans this particularly applies to radios and small TV sets.
Keep Checking It
It is worth monitoring the air circulation on boats and caravans, and checking up periodically to make sure small problems don't become large ones. Specifically, caravan tyres should not rest on the same piece of tread for weeks or months at a time. The wheels should be turned every six to eight weeks and the tyre pressures raised if necessary, but don't forget to reduce them when you take it out on the road.
Hamiltons' Aldeby site is open from 7am-10pm every day, so it is easy to check that your vehicle is in good working order.  You can drive your car right up to your container.
Peace of Mind
It might seem attractive to store your boat or caravan outside and close to your home, but this means you may also have the additional expense of fitting it out with a cover. You will also have to find space for it somewhere. Even if your garage is big enough, this could mean having to move your car, which might take much longer to start if it is left outside in winter. You may also run the risk of upsetting the neighbours if you leave your boat or caravan on the road outside.
If you use our dedicated self storage site at the Aldeby Business Park you will avoid both these problems. You will also benefit from a very high level of security. The site is monitored by around-the-clock CCTV, and has a secure keypad entry system. Our uniform padlocks allow for extra security checks.
Hamiltons Removals offers state of the art self storage containers for customers in Suffolk and Norfolk. Our location at Aldeby on the border of the two counties means we are ideally placed to serve residents of Diss, Harleston and Dickleburgh.
We can offer a range of differently-sized storage containers, up to 150sq ft in size. If you would like to know more about our self storage facilities at Aldeby, click on the link above.
---