Blog
COVID-19
Reviewed 20/09/2021
Hamiltons continue to provide removal services whilst adhering to government guidelines to ensure the ongoing safety of our crews, their families, our customers and the general public. All our operations teams have been issued with the necessary PPE required. Everyone should continue to play their part in reducing the spread of the virus following the current guidance. Our staff are taking enquires and providing quotations for your removal and storage requirements. Our International, Corporate and UK sales teams can be contacted using the normal office numbers.
Our self-storage depots at Aldeby and Harleston are open as usual and we are safely dispatching on-line orders for packaging materials. The Harleston self-storage centre is currently open Monday to Friday 08:30 – 18:30, please adhere to the governments social distancing policy when visiting the site. Should you require to visit your unit outside of these hours please contact our sales team to see if this can be arranged.
Should any client require a house survey our surveyors are carrying out both physical & video surveys, visit https://www.hamiltonsremovals.co.uk/book-video-survey.php to find out more or contact the office to book a survey type of your choice.
Many thanks for your continued understanding during these difficult times.
---
The Top Five Countries to Move to in 2022
Now that restrictions are being eased, more and more people are realising that their dreams of moving abroad can become a reality.
Hamiltons offer Canada removals as well as commercial and domestic moving packages to many other countries across the world. Here we look at countries that are predicted to be popular destinations for expats – particularly British ones – in 2022.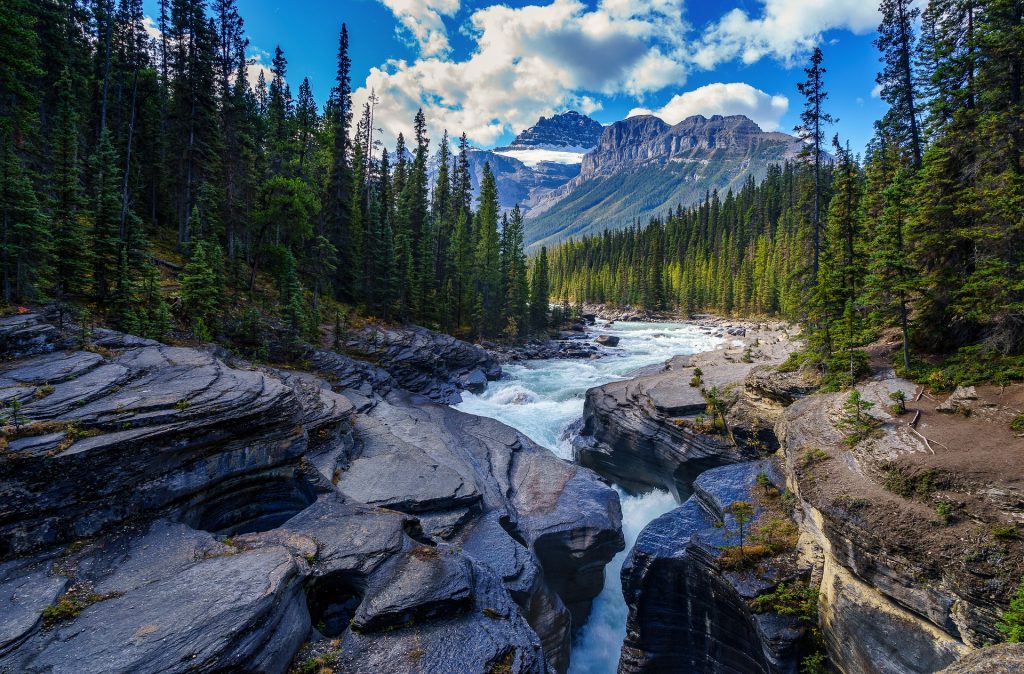 Canada
Many people are interested in moving to Canada, above, because of its political and economic stability, stunning scenery and an outdoorsy lifestyle , and tolerance (women make up almost half the country's workforce – a global record). There are also expected to be lots of jobs available once the pandemic is over.
Canada also ranked 14th in the World Happiness Index – compiled from data supplied by polling group Gallup by the UN's Sustainable Development Solutions Network, and which looks at areas such as life expectancy, income and trust both in Government as well as their fellow citizens.
The country is home to half a million Britons, and is also popular with expats from across the world. And, with English the major language, getting settled in will be much easier than in many other countries.
New Zealand
International relocation experts MoveHub have put New Zealand top of their annual list of countries to move to. This is partly down to its strict coronavirus response, which largely kept Covid-19 at bay. The country, which was 9th in the World Happiness Index, is also well known for its liberal attitudes, particularly on racial and gender equality issues.
New Zealand is home to a quarter of a million British expats, so the social scene and the language won't create any problems.
Switzerland
Is predicted to be popular because it is expected to bounce back strongly from the pandemic. In part because the country is very stable politically and has a thriving financial sector. Switzrland, which ranked 3rd in the World Happiness Index, also scores well for universal healthcare. English is widely spoken, and there are more than 45,000 British expats in the country.
The Netherlands
Like a number of countries in this list, the Netherlands is expected to recover from the pandemic well, with employment levels in particular expected to increase markedly later in the year. The country, which ranked 5th in the World Happiness Index, also does well in terms of gender equality.
The relatively short trip back to the UK, and the fact that a lot of people speak English (even though it's not an official language) are also plus points for many Britons.
The United Arab Emirates
Many people across the world are interested in international removals to Abu Dhabi, Dubai, and other parts of the UAE. This is because it has the highest demand for highly skilled workers – initially to build all the infrastructure, but now to sustain and grow the country. So much so that nine out of every ten workers in the UAE have come from a foreign country.
The low level of taxation and high salaries are appealing for expats across the world. As are the high temperatures and under 25 days a year when the sun doesn't shine – this is especially true for those who don't like the idea of a cold British winter.
International removals with Hamiltons Removals
Hamiltons Removals can help with removals to all of these countries, as well as many other international destinations.
You can have your own container for shipping or share one with other customers who do not have sufficient volume to fill their own container (our groupage service).
We can professionally export, pack, load, and transport the container to the appropriate port and forward it onto your chosen destination. This applies to pianos, motorbikes, cars and other larger objects – we also run a specialist service for pets. We can advise and provide you with all the necessary paperwork required by your chosen destination, relieving you of some of the stress of relocating abroad.
For more information, call us on 01379 855203 or click here for a free online moving quote.
---
Why Self-Storage is a National and International Success Story
One of the big success stories of the last two years has been the growth of the self-storage industry, both in this country and overseas. Across the world as a whole, the sector is predicted to grow by almost 50% in the next five years.
Hamiltons Removals, who have two personal storage sites in the heart of East Anglia, examine some of the key reasons for this trend, which was first reported by global market researchers ReportLinker.

The Increasing Cost of Rent
This particularly applies in larger towns and city centres where the demand for housing is still high. London is a prime example of this (as are many Asian cities), because there has been a significant population increase in the past few years.
As a result of the increasing cost, some renters may have to opt for somewhere smaller than they would ideally like, which means they may have possessions that they can't fit into their new home.
Another effect of the increasing cost of rent is that people move more frequently (particularly the younger generation). Often in an attempt to find somewhere more affordable. As a result, this sometimes means a smaller home and less room for possessions.
Downsizing
Some younger tenants and homeowners are opting for a minimalist approach, and doing this as a lifestyle choice. This is allied with the increasing trend for urbanisation. In large cities like London (as in many Asian countries) smaller properties with very little storage space are increasingly becoming the norm.
And, of course, the older generation are continuing to downsize as they switch from larger family homes to smaller ones in retirement.
Personal Reasons
Just because there is an uncertain situation in the world at the moment with Covid and the conflict in Ukraine, it doesn't stop the demand for storage space. Some of the reasons why people use self-storage are as old as time itself, such as death and divorce. Splitting up households, or making them smaller, also inevitably means house moves and upheaval, and the chance that items will need to be put into storage.
Financial Reasons – and Covid Effects
Businesses are dispensing with large offices because of people working from home, and so either downsizing or getting rid of offices completely. As a result, they need somewhere secure for stock or office equipment. Office rentals can be expensive, so self-storage is a often a better financial proposition.
The domestic market has also increased because of the switch to working from home. For many people creating an office space at home meant other items had to go. The same applied to students returning home and learning remotely rather than at school or university.
The Bounceback
Now that the world economy is coming out of Covid-19 restrictions, there is an improved economic outlook for the USA, Asia and Europe. This has prompted an optimistic forecast for the self-storage sector for the years ahead, particularly in the USA.
As people get more confident economically, they will acquire more possessions – and they won't be able to find room for them in their homes, so will need to put some older items into storage.
Personal Storage in East Anglia with Hamiltons Removals
Hamiltons have two Safe N Stored sites at Harleston and Aldeby, which should meet all of your self-storage needs.
The Harleston site, which offers self-storage rooms of different sizes, is currently open Monday to Friday from 09:15 am – 17:15 pm (call our sales team if you want to visit outside these hours). The premises are protected around the clock by CCTV cameras and alarms which are linked to Norfolk Police.
The Aldeby site has self-storage containers from 5' to 20' in size. This site also has the capacity to store larger items such as caravans, motorbikes and trailers. The containers are also protected by CCTV and have both secure key fob entry and high-security padlocks. If you would like to know more, call us on 01379 855203 or click here.
---