Blog
Removals to America – Thanksgiving Day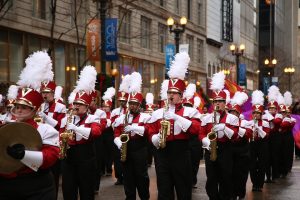 If you are thinking about removals to America, then you will have heard of Thanksgiving. But when did it all start, and how is it celebrated today?
Hamiltons Removals have been helping people move to the USA for many years, and we know how important it is for people who are moving abroad to be aware of the customs of their new home country. Here is our guide to Thanksgiving.
The History Behind It
In America it is believed to have started with the Pilgrim Fathers in 1621. Colonists came over from England and started a new life in Plymouth Colony, Massachusetts. The first celebration was partly to thank God for a successful harvest, and partly to thank the Native Americans who had welcomed them to the area.
In more recent times, Thanksgiving was confirmed as a national public holiday on every fourth Thursday in November.
Thanksgiving is a Time for Eating…
A staple of Thanksgiving is a large family meal. Traditional fare includes a turkey, and we are pleased to say there is a Hamilton link to this. One of America's founding fathers, Alexander Hamilton – whose story is told in Hamilton: The Musical – said that "no citizen of the United States should refrain from turkey on Thanksgiving Day." Nowadays, around 45 million turkeys are served up at dinner tables around the country.
The turkey is often accompanied by mashed potatoes and gravy, stuffing and cranberry sauce – all the ingredients of a traditional UK Christmas dinner. Every year the US president ceremonially 'pardons' a turkey which would otherwise be bound for someone's dining table.
Other foods commonly served include sweetcorn, squash, pumpkin pie and green bean casseroles. These are usually accompanied by wine or beer, or occasionally cocktails.
… For Watching Sports…
Watching an American Football game, either in person or on TV, is seen as an integral part of the Thanksgiving experience. There are plenty of other top-level sporting events on around this time as well, although many, such as ice hockey, start on the day following Thanksgiving. This is known as Black Friday, a tradition which has now also spread to the UK, where shops offer all sorts of bargains, both online and in-store. Many people have this day off too, so they enjoy a four-day holiday.
If you are worried about putting on the calories, you can take part in one of the many turkey trots held in cities across the country – these are road races of varying lengths, usually held on the morning of Thanksgiving.  If nothing else, it helps the runners work up an appetite for their meal later on.
… For Dressing Up….
Thanksgiving Day parades are a comparatively recent addition to the traditions. If you are considering international removals to New York, you may already know about the televised Macy's Parade. It is named after the well-known department store, and people dress up as cartoon characters or TV celebrities, or wear costumes which reflect the chosen theme for the year. Santa Claus is always on the last float to represent the beginning of the Christmas season.
Other notable parades take place in Chicago, St Louis, Houston, Plymouth – where it all started – and Detroit, while the oldest procession of all takes place in Philadelphia.
… and For Helping Out Charities
The poor and homeless don't go hungry at Thanksgiving, as communities across the US rally round in support. Food drives – similar to the UK's food banks – help to collect cans of non-perishable items from members of the public, and local businesses make donations too.
The Salvation Army enlists volunteers to help serve Thanksgiving Dinners. In more recent years the Tuesday following Thanksgiving has been designated Giving Tuesday, leading to a rise in donations to charity.
Removals to America with Hamiltons
Wherever you want to move to in the USA, Hamiltons Removals are the people to contact. We can either ship your items over or use an airfreight service for items that are small or are needed in a hurry. Click on the link above and fill in the online form to receive a detailed quote for the cost of your removals to America.
Chicago, New York, Washington, Los Angeles and Houston are among the cities we can help you move to. Our friendly, professional staff will help you with all aspects of your move, from organising insurance to making sure your belongings clear through customs.
---
Living in Australia – A Guide to Moving and Living in Australia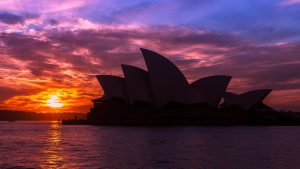 Moving to Australia from any other country is easy. As long as you have beneficial skills to offer, you have a good chance of securing your residency.
Not sure where to start? Here is a comprehensive guide to moving to and living in Australia.
Why Move to Australia?
If you've ever watched an Australian series or a movie set in the country, then you would probably have the impression that the people and lifestyle in this country are generally laid back. Sydney, its poster city, is known for the Sydney Opera House's unique architectural aesthetic and wonderfully warm beaches.
In addition, Australia is seeing a progressive construction industry and a stabilising mining economy. If you have relevant skill sets and love the Australian lifestyle, culture, and environment, then you're good to go!
Should You Just Stay in Any Australian City or State?
If your first choice is Sydney, then you have to be prepared for higher costs of living compared to the other cities.
Here is a breakdown of each city's respective cultural and industrial characteristics:
Sydney: Sydney is the bustling, cultural, yet one of the most laid back of all cities. It has over 780 national parks and is the capital of all IT and finance-related jobs.
Perth: Even if it's smaller than most of Australia's cities, Perth is where anyone with mining-related work experience will want to stay. It is also one of the most relaxed locations in the country.
Brisbane: The third biggest Australian city is also a hub for mining. However, if you've also got what it takes to help Australia's agriculture and tourism sector, then this is your home.
Melbourne:  The centre of culture, arts, and finance. Internationally, the world recognizes Melbourne as one of the best places to live.
Cairns:  Love hot summers along the beach? Then Cairns is the city where you should consider living. Cairns houses several of Australia's powerhouse tourism companies. In fact, you'll find the Great Barrier Reef just a stone's throw away.
Part 1: Preparing for your immigration
To immigrate is to move into a new location or country permanently. Therefore, the primary aim of this immigration process is to get a Permanent Residency Visa.
The requirements to get a Permanent Residency Visa are:
Submitting an expression/letter of interest to Australia's Department of Home Affairs (through SkillSelect)
Submitting documents that support relevant industry experience and skill sets. Note that this can cost about AUD500
These requirements indicate that only those who can contribute to improving the skill shortage in different cities will earn Permanent Residency visas. There are different ways to go about this:
If an employer nominates you, and the occupation is on the skill shortage list in Australia, you can quickly get a Permanent Residency visa as long as you're under 45 years of age.
General Skilled Migration
This scheme is for employees without a sponsoring employer but have extensive work experience and skill set. Unlike regional sponsorship, SkillSelect will prioritise highly-skilled employees and grant them a Skilled Nominated Visa.
Over time, if you have lived and worked in Australia for more than a decade, the government gives you the chance to apply for Australian citizenship. This gives you the opportunity to vote and use government-sponsored healthcare and other benefits.
Part 2: Where to live
Real Estate Costs
While your employment in an industry weighs heavily on your residential location, it pays to know how much properties cost in different cities across Australia. Here are some rough market figures for the major cities in Australia:
Sydney: AUD 780,000
Melbourne: AUD 605,000
Perth: AUD 550,000
Brisbane: AUD 475,000
Cairns: AUD 450,000
Education
If you have children, then you can choose to enrol them in a state-run school. The quality of Australian public education is similar to Britain and Ireland's educational system.
However, third-level or college education is also as expensive as British or US tuition fees. You may find a bachelor's course ranging from AUD 15,000 to AUD 40,000 in fees excluding day-to-day costs.
Cost of Living
Every city in Australia has varying costs of living. Australians spend more than AUD 3,000 monthly on utilities, groceries, and other expenses alone.
According to Expatistan.com, these are the median values of common monthly expenses in Australia:
Monthly Rent/Payment for Home: AUD 2,780
One-Month Gas/Electricity: AUD 298
Internet: AUD 59
Cleaning Help: AUD 30
Everyday Spending for Food, Drinks, and Other Consumables: AUD 2,500
Part 3:  Moving your possessions
If you have plenty of stuff you'd want to move, it is best to use a shipping company. There are dozens of international shipping companies that offer great migratory services. The most notable ones have the following characteristics:
Can service immigrants from different countries: This is a testament to their logistical capabilities and experience in the field
Full service from old to new location: Good companies will make your moving seamless from packing your stuff in your home country to unpacking them in your new home.
Transparent and accommodating: They will give you a full quotation on how much it costs to move anything, from your biggest furniture to your smallest figurine, without any hidden costs.
Responsible: They fulfil everything they state in your working contract with them. In addition, the better ones offer delivery insurance too.
Knows the Australian customs procedure: Choose a moving company that streamlines this process efficiently so you won't have any headaches when you move.
Even though their involvement is primary during the first year of your immigration into Australia, the moving company you choose will affect your initial immigration experience significantly.
Final Thoughts
Moving to Australia is simple if you follow these steps. As long as you have the skills that match the skills shortage and are willing to live in select regions for employment, you can secure a Permanent Residency visa in no time.
However, take note of all major costs of that come with your visa application, living in your selected Australian city, and the use of moving services. Once you have all of these covered, you'll have no problem moving to and living in Australia.
Author Bio: Jessica is the head of content for Hire A Mover – her father's removalists Sydney company. In her spare time, she enjoys travelling around the world to different surf spots and tasting the local cuisine.
---