Blog
COVID-19
Reviewed 20/09/2021
Hamiltons continue to provide removal services whilst adhering to government guidelines to ensure the ongoing safety of our crews, their families, our customers and the general public. All our operations teams have been issued with the necessary PPE required. Everyone should continue to play their part in reducing the spread of the virus following the current guidance. Our staff are taking enquires and providing quotations for your removal and storage requirements. Our International, Corporate and UK sales teams can be contacted using the normal office numbers.
Our self-storage depots at Aldeby and Harleston are open as usual and we are safely dispatching on-line orders for packaging materials. The Harleston self-storage centre is currently open Monday to Friday 08:30 – 18:30, please adhere to the governments social distancing policy when visiting the site. Should you require to visit your unit outside of these hours please contact our sales team to see if this can be arranged.
Should any client require a house survey our surveyors are carrying out both physical & video surveys, visit https://www.hamiltonsremovals.co.uk/book-video-survey.php to find out more or contact the office to book a survey type of your choice.
Many thanks for your continued understanding during these difficult times.
---
Key Reasons to Consider Moving Early in the New Year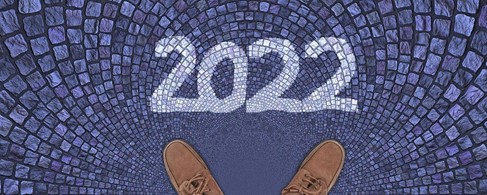 Most people think the housing market only really gets moving around Easter time. With the warmer weather, the extra daylight hours, and the chance to have a spring clean all being cited as reasons why estate agents are much busier in spring than in winter.
However, there are plenty of reasons why would-be homebuyers should consider putting their properties on the market early in the New Year. Here Hamiltons Removals, one of the leading moving companies in East Anglia, highlight some key reasons why the market is likely to be busy in early 2022, and how we can help if you will be 'on the move' next year.
Supply and Demand
Reports from property specialists throughout the past few months have indicated a shortage of available houses. Therefore, it's very much a seller's market at the moment. It may not have helped that, according to construction industry experts, more than 100,000 fewer homes will be built by the end of 2023 than initially forecast because the sector was hit hard by lockdowns and other restrictions. This is especially true when it comes to social housing.
So it's a good time to sell and get things moving, although it is worth bearing in mind that finding the right home to move to may be more difficult. If you do choose to sell, it is worth knowing that new listings always garner the most attention.
The Time Factor
The holiday periodbetween Christmas and New Year gives people the time to view properties online. Crucially it will also give other people the chance to view yours, assuming it's on the market at the same time.
Rightmove, the property website, reports there's usually a huge surge in traffic between Christmas and the New Year because people are together and discussing plans for the future. Many people make a house move a New Year resolution.
The Cost of Moving
There are some specific market conditions this year that should influence your decision.
The stamp duty holiday is now over – initially, the stamp duty holiday meant buyers didn't have to pay it on the first £500,000 of a property's purchase price. Then it was the first £250,000. And, as of October 1, it is back to the first £125,000 just like it was before the pandemic.
However, interest rates are predicted to rise at some point in 2022, having been at a historically low level for many months. Once interest rates rise, this usually feeds through into mortgage rates, making it more expensive to buy a home. Many would-be buyers know this and may think there's no sense waiting any longer to buy.
The Pandemic Effect
The pandemic has also had an effect on buyer's attitudes, not just on the number of homes being built. According to property portal Zoopla, more than one in five (22%) people surveyed planned to move during the next 18 months (using October 2021 as a starting point). This is well above the usual figure of 5%, and a lot of that is thought to be down to the pandemic, as people reassess their lives and lifestyles. Zoopla predicts in its House Price Index (HPI) report that this will translate into around 1.5million homes changing hands in the UK in 2022.
What about prices? The HPI report predicts an overall rise of 3%, with rises higher where properties are relatively affordable, such as in North West England. On the contrary, London is predicted to have a relatively low rise in prices as a result of more and more people looking to move out of the capital in search of a more relaxed rural lifestyle. The pandemic has meant an increase in working from home and hybrid working, so people don't have to go into the office or commute so much.
Moving House with Hamiltons Removals
If you are considering removals to Norfolk, Suffolk, East Anglia, or anywhere in England, Scotland or Wales, give Hamiltons Removals a call. If you would like a free online removals quote, follow this link. We also offer video surveys or can arrange for one of our surveyors to visit your home and provide a comprehensive quote.
We can also provide a packing service. Our experienced team will prepare and pack all your possessions, including fragile itms, the day before your move using the highest-quality packing materials.
And if you are looking at moving companies in East Anglia, Hamiltons can also offer a range of specialist services, including moves with pets, horses, vehicles and machinery. We can also pack and unpack your items for you, using high-quality packaging materials.We are equally adept at organising commercial moves too.
---
Five Ways of Decluttering Before Christmas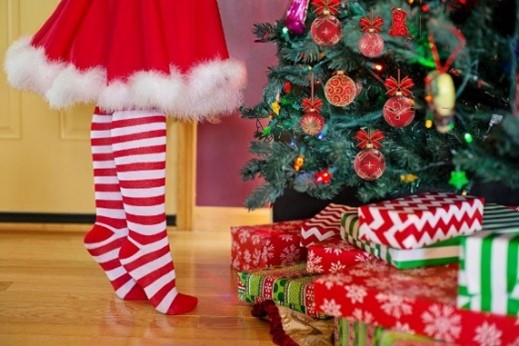 Christmas is very much a prime-time when it comes to decluttering – with all the extra guests and presents you need to make room for, not to mention all the festive food and drink that usually goes hand in hand with the festive season.
Here Hamiltons Removals, who supply packing materials for customers in Norfolk, Suffolk and further afield, look at five key ways to make sure you have enough space when December 25 comes round, and how we can help you achieve that goal.
Clearing out the Spare Room
You may have guests staying or children coming home from university for the Christmas break. If so, you may need to stop using the guest room or their room as additional storage space so that they feel at home and comfortable during their stay.
Going Through the Kitchen Cupboards
How many items do you think will be in the back of your cupboards that you haven't checked in a long time? Probably quite a lot will be passed their 'use by' date, never mind the 'best before'. The same applies to your medicine cabinet.
Regardless, you will need as much space as possible for all the extra food that you are likely to buy at Christmas. So even things that are still good may need to be eaten up so that you have enough room in the fridge, freezer or kitchen cupboards.
The same also applies goes for clothes. If there is anything you haven't worn in the last 12 months, it might be time to think about giving it to a charity shop.
Your Personal Correspondence
This is less of an issue now that everything is digital, but even so. You don't really need to keep all those bank statements, insurance documents and other letters longer than a year. Shred them (rather than just put them in the bin) on an annual basis. Keeping them for 12 months will enable you to compare your spending habits, but you shouldn't need to keep them for any longer than that.
And, on a digital level, go through your inbox/deleted items/spam folders and get rid of anything you don't need permanently. Also, get rid of any recorded TV programmes you haven't watched in the past year. At the very least, this will help your PC and set-top box run a little faster and more smoothly.
Move the Furniture Around
There is good reason not to make the TV a focal point for all the seats. Think about making the tree (and the presents) the centre of attention instead. Turning your view away from the TV will also help you to think how to maximise the space in your living room (for example, sofas up against or near to the walls) for you, your guests and everything that will be going on.
Think Flexible Storage
Sofa beds rather than sofas will mean more people can 'sleep over'. In addition, sofa beds will often let you store bed linen underneath. Divans with plenty of storage space are also a more practical choice than just two mattresses.
In the kitchen, expandable shelves, two-tier cutlery drawers, wineglass racks and many other storage solutions will help you to save space and declutter countertops, shelves and other cupboards.
Consider Self Storage
Self storage will help if you have any seasonal items that you don't want to part with (for instance, summer clothes or sports gear) and will need again when the warmer weather returns. If you have any early Christmas presents that you don't want children (or partners) to find before the big day, you could put these into storage at the same time, well out of the way of any inquisitive eyes.
If you need a secure self storage facility, Hamiltons' has two in the heart of East Anglia – in Harleston and Aldeby, close to the Norfolk/Suffolk border. The former has a range of room sizes, while the latter has units that are suitable for larger items such as lawnmowers, bikes and caravans, which you won't need until it gets warmer. Both sites combine easy access for users with high levels of security. For more details on our Safe N Stored sites, follow this link.
Packing Materials from Norfolk-based Hamiltons Removals
In a lot of cases, you will need top-quality packing materials for all the items you have decluttered – whether they are going in the loft, in the bin (as in the case of out-of-date food or cosmetics) to the charity shop or into self storage.
As well as our self storage facilities, Hamiltons Removals also supply a range of convenient packing materials from our base at Harleston on the Norfolk/Suffolk border. We have small, medium and large decluttering kits available from our online shop.
Each of the kits includes medium and large boxes, tape, bubblewrap, marker pens and inventory sheets so you can keep track of what has gone where.
---