Blog
Five of the Most Popular Places to Move to in East Anglia
The population of East Anglia is rising – and that's official. According to the Office for National Statistics, this is partly because more people are being born in the region than are dying here. But it's mainly because people are choosing to move to this attractive region, either from within the UK or from abroad.
 As a leading moving company based in East Anglia, Hamiltons Removals have identified five of the most popular places to move to.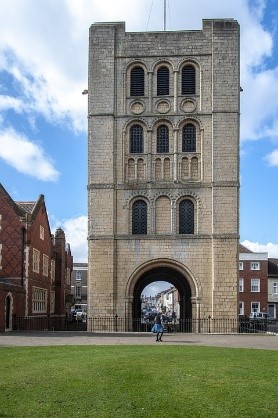 Bury St Edmunds
This west Suffolk town was rated the best place to live in the East of England in a 2019 national newspaper survey. It scored highly for its high-quality schools, while its diverse arts scene means it now offers a comedy club, an art-house cinema and a jazz group alongside more traditional fare.
Bury's historic past also made it a hit with the judges. There are still plenty of impressive town houses and chocolate-box cottages mixed in among the more modern developments. And the town's striking cathedral and Norman Tower (above) are both located close to the Abbey Gardens, the horticultural jewel in Bury's crown.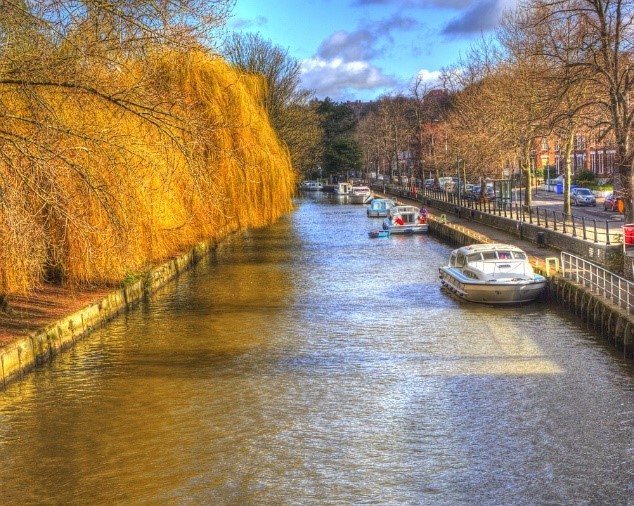 Norwich
Described as 'a fine city' on many signs, it seems that the county town of Norfolk is a happy one as well. When it comes to being satisfied with where you live, the city is in the UK's top 10, according to a report by the Metro newspaper. Norwich residents rated their city highly for factors such as friendliness, overall appearance and personal safety.
With two universities (the UEA and the Norwich University of the Arts), a diverse cultural offering and some comparatively inexpensive property prices, the city is also a popular place to move to for young people.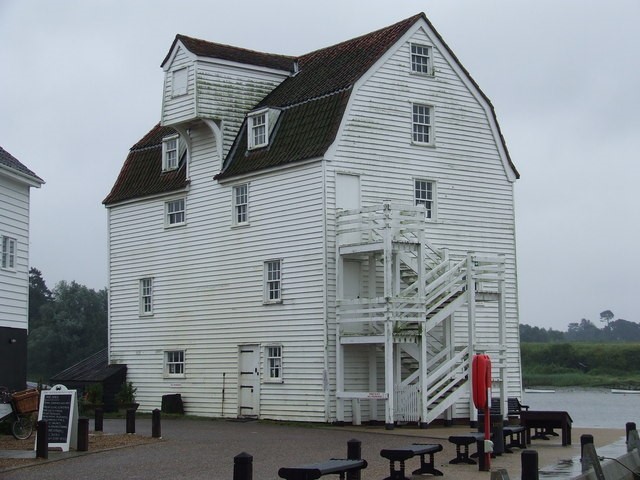 Woodbridge
This east Suffolk town has scored consistently highly in national surveys for its high quality of life. Its historic attractions, including the working Tide Mill (pictured above) and the famous Anglo-Saxon burial ground at nearby Sutton Hoo, have helped keep it near the top of the rankings.
Other factors in Woodbridge's favour are its strong community spirit and its closeness to the coast.  And the Thoroughfare, which contains a good mix of independent stores alongside the bigger retail names, was recently on the shortlist for being the best high street in Britain.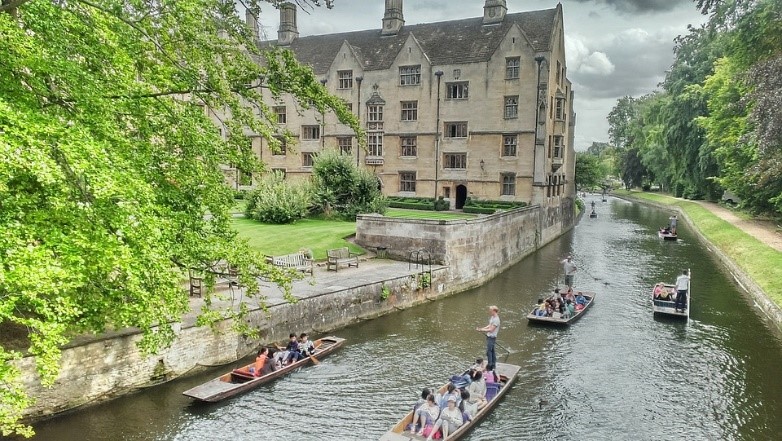 Cambridge
Even though its narrow streets can easily get clogged up with traffic, and its property prices are high, Cambridge is still one of the most popular places in East Anglia to move to. As well as a university which is famous throughout the world, people moving to Cambridge can expect to benefit from high rates of employment – and enjoy a high life expectancy.
The Petersfield area, east of the city centre, has scored highly in more recent quality of life surveys, thanks to its range of independent shops and popular pubs.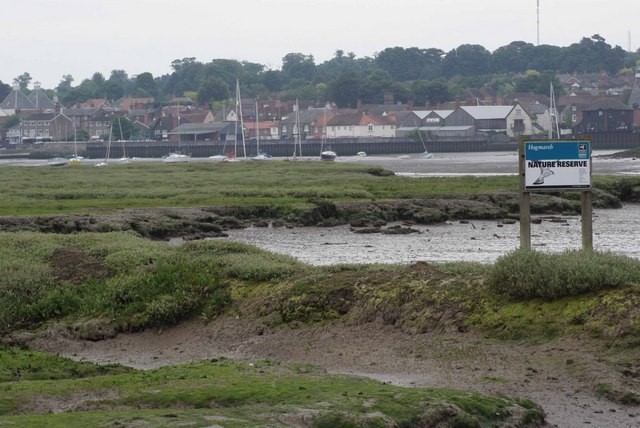 Manningtree
This Essex town on the banks of the River Stour is also one of the best places to live in the East of England, according to the national newspaper survey. Part of its attraction is its location – the delights of Constable Country and several nature reserves are on its doorstep, while its proximity to London means that commuting to the capital, by road or rail, is comparatively easy. Stansted Airport is less than an hour away, and it is close to both Colchester and Ipswich.
However, Manningtree itself has plenty to recommend it, with its schools, its shopping and its social scene all coming in for praise. The town also has its own beach – a small, artificial one in a corner of the estuary that runs up to neighbouring Mistley.
Moving House to East Anglia with Hamiltons Removals
As a moving company based in East Anglia, Hamiltons Removals have a wealth of local knowledge and expertise which will make your removals experience as straightforward and stress-free as possible.
We can help you with moves to East Anglia and all over the UK. This includes commercial and domestic moves to and from Bath, Belfast, Birmingham, Cardiff, Edinburgh, Manchester and Southampton as well as destinations closer to home.
We also offer a range of linked services, including insurance, packing your belongings, and specialist removals for horses, other animals and bulky items such as vehicles. And our self-storage facilities at Harleston and Aldeby will keep your items secure for the long or short term. To receive a quote for a move, simply follow this link and fill in the online form, or call us on (0)1379 855203.
(Photos: PIXABAY/PEXELS/GEOGRAPH.ORG.UK)
---
Five Unusual Facts About Paris
Say Paris and most people will think of the Eiffel Tower, the Notre Dame Cathedral and the Metro. But the French capital also has many other, more unusual claims to fame. If you are thinking of an overseas move to Paris, here are five interesting facts about the city from Hamiltons Removals, specialists in commercial and domestic moves to France and all parts of Europe.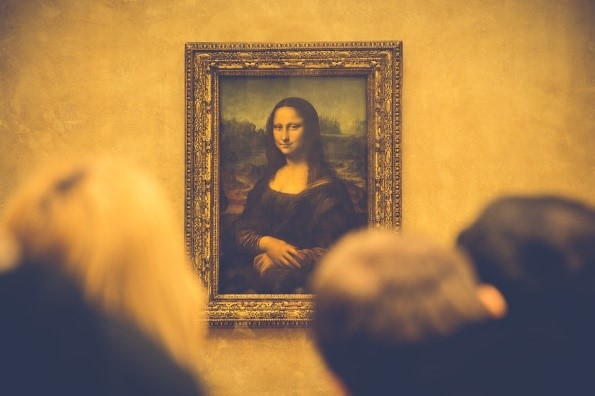 The Louvre is the Most Visited Art Museum in the World
The Musee de Louvre had more visitors – 10.2million – than any other art museum in the world in 2018, beating the likes of the Metropolitan Museum of Art in New York and the Tate Modern in London.
Originally a military fortress, it became a royal palace in the 14th century and it wasn't until 1793 that part of it was turned into a museum. Probably its most famous single item is the Mona Lisa by Leonardo da Vinci, pictured above. But its collection includes more than 380,000 artworks – of which more than 35,000 are on display at any one time – drawn from every period of history.
The City Doesn't Have Any Stop Signs
The only stop sign in the whole of Paris used to be in the 16th Arrondissement, at the exit of the driveway of a building company. The head of the Paris police confirmed this in an official statement in 2012. But, less than two years later, this sign had disappeared, leaving the city with none!
All motorists are expected to give way to oncoming traffic from the right, even in traffic hotspots. If you are planning overseas moves to Paris and will be driving around the city once you get here, there are also plenty of 'Do Not Enter' and 'No Left Turn' signs, to bring some order to the capital's roads.
It has Five Statues of Liberty
The original 19th century statue in America was designed by French sculptor Frederic Auguste Bartholdi, and its metal framework was built by Gustave Eiffel, who is more famous for the city's tower which bears his name.
Paris, however, has no fewer than five smaller versions of the statue – in the Musée D'Orsay, the Jardin du Luxembourg, the Ile aux Cygnes, the Musée des Arts et Métiers and the entrance to the Pont d'Alma tunnel, although this last one is only a replica of the flame. The Ile aux Cygnes statue, which was donated by American citizens living in Paris in 1889, was turned around in 1937 to look west, so that it faced its New York counterpart.
It's the City of Light
In the 17th century, King Louis XIV wanted to make Paris a safer place for its citizens. So, as well as increasing the numbers of police officers, lanterns were placed on most of the main streets, while residents were asked to light their windows with candles and oil lamps. As well as deterring would-be criminals, it also led to the city being dubbed 'La Ville-Lumiere', or the City of Light.
The name is believed to have stuck because the city was a focus for the Age of Enlightenment. In the late 18th and early 19th centuries, Paris was home to scientists, engineers, philosophers and poets, who all exchanged ideas and theories, and the French capital became renowned throughout the world as a seat of learning.
It's Not the Only Place Called Paris
There are believed to be more than 30 places called Paris across the world – including in Panama, Ukraine, Sweden, Russia, Denmark and Puerto Rico.
America alone has more than 20 cities, towns and communities which share a name with French capital. Of these, Paris, Texas is probably the most famous, because of the 1984 film of the same name which starred Harry Dean Stanton and Nastassja Kinski.
Overseas Moves to Paris with Hamiltons Removals
Hamiltons Removals can help you if you are thinking of moving house to Paris. We can also arrange removals to all parts of Europe, including Switzerland, Germany, Italy, the Netherlands, Belgium and Luxembourg.
Our network of contacts within the international removals industry means that we can source a competitively-priced quote for you, which will be tailored to meet your individual needs. If you would like to learn more, you can get in touch with our European removals department by following this link, or by calling us on 01359 855203.
---