Blog
COVID-19
Updated 02/11/2020
Following the PM's annoucemnt on Saturday evening it has been confirmed that the housing market will remain open during this period. We will continue to provide removal services whilst adhering to government guidelines to ensure the ongoing safety of our crews, their families, our customers and the general public. All our operations teams have been issued with the necessary PPE required. Everyone should continue to play their part in reducing the spread of the virus following the current guidance. Our staff are taking enquires and providing quotations for your removal and storage requirements. Our International, Corporate and UK sales teams are working remotely and can be contacted using the normal office numbers.
A small number of staff are manning the self-storage depots at Aldeby and Harleston and safely dispatching on-line orders for packaging materials. The Harleston self-storage centre is currently open Monday to Friday 09:15 – 17:15, please adhere to the governments social distancing policy when visiting the site. Should you require to visit your unit outside of these hours please contact our sales team to see if this can be arranged.
Should any client require a house survey our surveyors are carrying out physical surveys along with video surveys if prefered, visit https://www.hamiltonsremovals.co.uk/book-video-survey.php to find out more or contact the office to book a survey type of your choice.
Many thanks for your continued understanding during these difficult times. 
---
Hamiltons Removals – Members of the British Association of Removers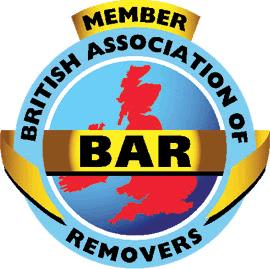 East Anglian removals company Hamiltons Removals are proud to be members of the British Association of Removers – but what does this mean in practical terms? Here we look at the history and background of the organisation, as well as the other accreditations which we hold.
The Association's History
The British Association of Removers (BAR) was formed in 1972, more than 70 years after the removals industry first had a trade body. On May 3, 1900, The Furniture Warehousemen and Removers' Association (FWRA) was formed 'to be of general use to the members of the trade'.
In the early years, the association's members used horses and trains to move people's possessions around. Although these modes of transport were largely replaced by the motor vehicle, there wasn't a big growth in the removals industry until after the Second World War. The war efforts in various countries – not just the UK – meant that governments had first call on horses and then on motorised vehicles, as well as fuel. The economic effects of The Great Depression in the 1930s also meant there wasn't much demand for removals companies between the war years.
As well as altering the way they operated, the association also underwent several name changes over the decades. For instance, the FWRA became a national association in 1936. The British Association of International Furniture Removers (BAIFR) was formed in 1924, but it would be take almost half a century for the domestic and international sectors of the removals industry to be brought together under one banner organisation – the BAR.
Today, the association still has several different groups to represent the interests of members who serve particular markets, such as the Commercial Moving Group, the Overseas Moving Group and the Self-Storage Special Interest Group. The BAR also has its own training division.
What Does it Mean?
Membership of the BAR means that East Anglian removals company Hamiltons Removals can offer fringe benefits, such as the Advance Payment Guarantee (the equivalent of ABTA for the travel industry) and can trigger a disputes resolution procedure in the unlikely event of a problem with a removal which cannot initially be resolved amicably between the company and the customer. All complaints against BAR members are handled by The Furniture and Home Improvement Ombudsman, an independent alternative dispute resolution body.
Membership also means that affiliated companies commit to 'safely handle and protect all customers' possessions' during the course of the move, and that staff have to be 'presentable, polite and reliable'. All BAR members undergo annual audits and if they are found not to be following association rules then their membership can be revoked.
Hamiltons' Removals Other Accreditations
We are members of the association's Overseas Group – one of only 54 BAR members who have this accreditation. This means we meet the British Standard BS 8564 Overseas Moving Standard, which focusses primarily on staff training, vetting and security processes. We are also part of FEDEMAC, the Federation of European Movers Association, which represent the interests of more than 1.600 professional moving companies in more than 27 European countries.
We also have two accreditations relating to our Safe N Stored self-storage facilities at Harleston and Aldeby. Our membership of the Self-Storage Association UK (SSAUK) means that we are committed to promoting best industry practices at both sites. Hamiltons Removals are also members of Caravan Storage Site Owners Association (CaSSOA) who in 2017 honoured us with a Gold Award Certificate, recognising the high level of security at our Aldeby site.
East Anglian Removals Company Hamiltons Removals – Operating During Covid-19
The housing market is remaining open during the latest lockdown, so we are continuing to offer removals services while adhering strictly to the latest government guidelines.
We are still taking enquiries and providing quotations for your removal requirements, and our surveyors have been carrying out surveys – either in person or via video link. All our moving crews have been issued with the necessary personal protective equipment.
Our staff are manning the self-storage depots at Harleston and Aldeby and continue to send out any online orders for packaging materials. If you need to get in touch, you can call us on 01379 or email us at info@hamiltonsremovals.co.uk.
---
How Self-Storage Can Help Businesses Work from Home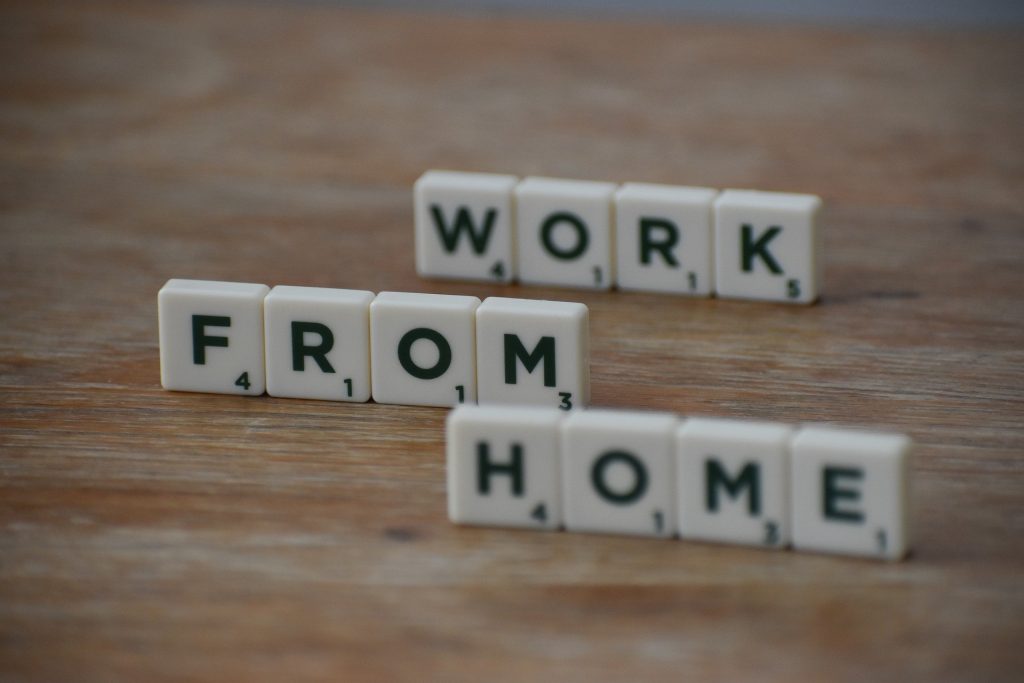 One of the biggest trends in the labour market in recent years has been the increasing number of people who are regularly working from home. Advances in technology, plus the need for a improved work-life balance, means that almost two million employees work mainly from home, even before the coronavirus restrictions came into effect.  
Here Hamiltons Removals, who offer secure self-storage in the heart of East Anglia, look at how renting out a storage unit can help staff and businesses to operate 'remotely'.
It Helps Create Space
If you need to work from home, then finding enough space can be one of your biggest difficulties. If you have a spare bedroom or other room to work in, then the chances are it will need some clearing out to function as a proper home office. Renting a self-storage unit will mean you can get rid of beds, armchairs, sofas and other bulky items of furniture if you need room to set up a new work desk and computer.
If you are keeping your commercial premises open whilst government coronavirus restrictions are in place, you may need to reconfigure your office space so that everyone can move around safely and adhere to social distancing requirements. Self-storage units will provide a temporary home for any furniture or equipment which needs to be moved out.
It Avoids Accidental Damage
Working from home can also be difficult if there are young children or pets around, as they don't always appreciate how important and valuable some documents can be. You can put any important files in a self-storage unit knowing they won't be damaged, spoilt or moved around.
It Keeps Items Secure
If you or your employees are working from home, then self-storage units such as Hamiltons Removals' Safe N Stored sites have far more robust security systems in place than the average house. You won't need to worry about any commercially sensitive documents and files being stolen or mislaid if you leave them in a secure storage unit.
Commercial premises, such as shops, beauty salons and gyms, which must close down as part of any coronavirus restrictions will find self-storage particularly useful. If you need to tell your customers that you have shut down temporarily, then unfortunately you might be letting potential criminals know as well. Secure storage units can accommodate large amounts of expensive stock which might otherwise have to be left on the shelves in empty premises, making them an attractive target for thieves.
It Could Help You Downsize
Increasing numbers of businesses are finding they can function effectively and productively without large numbers of staff on-site. This means moving to smaller premises becomes a more viable proposition, potentially saving owners money on business rates, as well as on heating, lighting and water bills.
However, if you do choose to downsize, you could be forced to have a good 'declutter'. Renting a self-storage unit will give you breathing space while you decide what you do and don't need, as well as providing a temporary home for any documents and records you are required to keep by law.
Secure Self Storage in East Anglia from Hamiltons Removals
Hamiltons Removals have two secure self-storage sites at Harleston and Aldeby on the Norfolk/Suffolk border. Our Harleston site, which has a range of rooms of varying sizes, is protected around the clock by CCTV cameras and an alarm system which is directly linked to Norfolk Police.
Our Aldeby premises are also protected by CCTV and are suitable for storing larger items, such as boats and motorbikes, as the site has a selection of storage containers from 35 square feet to 150 square feet in size. If you would like to know more about our self-storage facilities, click on this link.
Our staff are continuing to man both our depots. The Harleston self-storage centre is currently open Monday to Friday from 09:15am – 17:15pm. If you need to visit your unit outside these opening hours please contact our sales team on 01379 855203 to arrange a suitable time.
---