Blog
COVID-19
Updated 19/05/2020
Hamiltons Removals are taking enquires and providing quotations for your removal and storage requirements. Our International, Corporate and UK sales teams are working remotely and can be contacted using the normal office numbers.
A small number of staff are manning the self-storage depots at Aldeby and Harleston and safely dispatching on-line orders for packaging materials. The Harleston self-storage centre is currently open Monday to Friday 09:15 – 17:15, please adhere to the governments social distancing policy when visiting the site. Should you require to visit your unit outside of these hours please contact our sales team to see if this can be arranged.
Should any client require a house survey our surveyors are carrying out physical surveys along with video surveys if prefered, visit https://www.hamiltonsremovals.co.uk/book-video-survey.php to find out more or contact the office to book a survey type of your choice.
We are carrying out removal services whilst adhering to government guidelines to ensure the ongoing safety of our crews, their families, our customers and the general public. All our operations teams have been issued with the necessary PPE required.
Many thanks for your continued understanding during these difficult times.
---
Five Ways of Making Your Commercial Removals Easy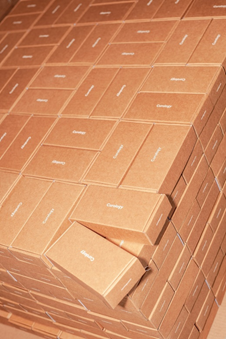 Moving day disasters are just as common in the commercial sector as they are for domestic removals – unlabelled boxes ending up in the wrong place, computers which won't work in their new home, and staff injuring themselves because they aren't trained in how to lift heavy boxes. But it doesn't have to be like that!
Hamiltons Removals, based in Norfolk, have built up an excellent reputation for commercial removals. Here we outline five ways to make life easier for businesses when they move.
Create a Master List
The best way of keeping on top of everything is to create a masterplan, detailing all the tasks which have to be completed, and by what date. Assign each of them to a named individual, who can then be responsible for crossing it off the list once it's been completed.
Don't Take Everything
You can use the move as a reason to have a good office declutter. You'll be surprised at the amount of furniture, equipment and documents which you can do without, particularly in an age where so much can be stored online. And there's no point in taking items to your new office if you aren't going to use them.
Unwanted items could either be sent to the nearest appropriate recycling centre – and you may be able to make some tax savings if you write them off – or, if they are still usable, donate them to a local charity.
IT's So Important
IT is now the heartbeat of every modern business, and you can't afford to be without all the right technology. Create a separate inventory of all your equipment, including photocopiers, printers and servers as well as computers. Back up all your files and data independently in advance of the move, to guard against any unexpected mishaps. Most businesses now have disaster recovery plans to ensure they can carry on operating.
It is important to make sure the equipment will work in its new location. If possible, you could trial a few items of equipment in advance of the main move, to ensure there is a satisfactory internet connection.
Let Employees Pack their Own Items
Moving your business can be a stressful experience for employees as well as owners. It's vital staff are kept abreast of all the latest developments about times and dates, so you may want to consider forming a committee to communicate all the relevant information.
It is a good idea to let your staff pack up their own items. Imagine how dispiriting it would be if they arrived for work at their new home to find that someone has mislaid or broken a personal item. Just don't let them do it at the last minute – and make sure everything is clearly labelled!
Don't Forget Your Old Premises
You shouldn't just be thinking about your new home but also the one you are leaving behind. Have you complied with the terms of the lease, and is all the paperwork up to date?
Are there any keys which need to be returned to the landlord? Car park passes will also need to be either handed in or updated. And remember you could lose your deposit if you are renting the premises and leave them in a poor condition.
Use Hamiltons for your Commercial Removals
If you use a professional commercial removals company like Hamiltons Removals, who are based on the Norfolk-Suffolk border, you'll also make the whole process much more straightforward. We have more than 25 years of experience of helping businesses move to new premises, both within the UK and overseas. We will appoint a dedicated removals manager for you, giving you a single point of contact if you have any queries.
Our removals team specialises in packing, transporting and reinstalling IT-related equipment, and we also have the capacity to move larger items, such as farm equipment and machinery. And if you aren't sure what items you need in your new office or factory – or perhaps you have chosen to stagger the move for logistical reasons – then we can also store equipment for you.
If you would like to know more about our commercial removals service, simply follow this link or call us on 01379 855203.
---