Blog
COVID-19
Updated 02/02/2021
Hamiltons continue to provide removal services whilst adhering to government guidelines to ensure the ongoing safety of our crews, their families, our customers and the general public. All our operations teams have been issued with the necessary PPE required. Everyone should continue to play their part in reducing the spread of the virus following the current guidance. Our staff are taking enquires and providing quotations for your removal and storage requirements. Our International, Corporate and UK sales teams are working remotely and can be contacted using the normal office numbers.
A small number of staff are manning the self-storage depots at Aldeby and Harleston and safely dispatching on-line orders for packaging materials. The Harleston self-storage centre is currently open Monday to Friday 09:15 – 17:15, please adhere to the governments social distancing policy when visiting the site. Should you require to visit your unit outside of these hours please contact our sales team to see if this can be arranged.
Should any client require a house survey our surveyors are carrying out physical surveys along with video surveys if prefered, visit https://www.hamiltonsremovals.co.uk/book-video-survey.php to find out more or contact the office to book a survey type of your choice.
Many thanks for your continued understanding during these difficult times.
---
Why Self Storage Is Continuing to Thrive During the Pandemic

The self-storage industry is continuing to thrive even during the coronavirus pandemic – in contrast to many other property-based industries which have seen rents and occupancy badly affected.
Here Hamiltons Removals, who offer Safe N Stored self-storage rentals at two sites near Diss, look at why this sector is still in high demand from both domestic and commercial customers.
An Upsurge in Home Improvements
The UK's Self Storage Association (SSAUK) reports that many people are taking advantage of the enforced absence from work and the additional time spent at home by carrying out major renovation projects on their properties. In many cases householders need somewhere to put bulky items such as furniture while the work is being done.
Shops and Businesses' Need for More Space
The SSAUK has also noted that businesses need more space on the shop floor to implement the social distancing and cleaning measures as laid down by the Government's health experts. This has seen an increase in stock being sent into self-storage units.
Some businesses have consciously made the decision to downsize, or close temporarily, and consequently need somewhere secure to store some of their office equipment, such as high-tech goods like PCs and laptops, as well as paperwork and records.
The Revival of the Housing Market
The property market has remained strong during 2021. Estate agents have been able to conduct house viewings and buyers are still able to move, despite the coronavirus restrictions in place across the UK.
Many people, particularly first-time buyers, have been looking to take advantage of the extended stamp duty holiday announced by Chancellor Rishi Sunak. This has meant that, in England, buyers will pay no property purchase tax on dwellings costing under £500,000 provided they complete before the end of June 2021 (after that the subsidy will be gradually reduced).
This has seen a big rise in the number of house purchases. For example, 190,980 house sales went through in March this year, almost double the number recorded a year earlier and 32% more than in February, as buyers sought to meet an initial deadline. And the more house moves there are, the more people use self-storage as a temporary measure. Some people need to declutter before moving day, while others find themselves stuck in a chain or between houses – or simply prefer to move their belongings into their new home gradually rather than on one stressful day.

There are other reasons why self-storage is still flourishing among property owners. Some families are consciously downsizing because of financial worries relating to the pandemic and subsequent lockdowns, meaning they have a lot of possessions which they don't have space for any longer. Also, many renters, particularly Millennials and the younger generation, have been moving back in with their parents or families during the lockdowns and need somewhere to store their belongings.
The Personal Reasons Still Apply
The SSAUK notes that the traditional, life-changing events are still happening and so people are continuing to use self-storage if there has been a birth or death in the family, or a relationship has either started or finished.
When a new baby arrives, families may need to use a self-storage unit to help create space for a nursery. A bereavement also means you may have a house clearance to sort out, or possessions to sell; putting items into storage will give you some valuable time to make a decision about what to keep and what to sell.
The Contactless Nature of the Business
Self-storage facilities are relatively low risk when it comes to health and social distancing measures. Households can still use their storage rooms or units (and don't need to go into anyone else's) avoiding contact with anyone else.
Many storage companies have introduced a system of contactless payments and online booking appointments which reduces the need for face-to-face interaction even further.
Self-Storage Rentals near Diss from Hamiltons Removals
Hamiltons Removals is continuing to operate its two self-storage depots, at Aldeby and Harleston. Our self-storage site at Harleston, which has a number of self-storage rooms of different sizes, is currently open Monday to Friday from 09:15am – 17:15pm (if you need to visit your unit outside these times call our sales team to see if this can be arranged). The premises are protected around the clock by CCTV cameras which are linked to Norfolk Police.
Our Aldeby base has a number of self-storage containers from 5' to 20' in size making it ideal for larger items such as motorbikes and caravans. The containers are also protected by CCTV and has both secure key fob entry and high security padlocks.
Social distancing is in place at both sites, and at Harleston, where our packaging materials store is located, we are still despatching online orders. Our shop stocks cartons of various sizes (and for specific items such as pictures and clothes), as well as bubblewrap, tissue paper and tape.
---
A Guide to Bank Holidays Across the UK
Every year, the UK celebrates a number of Bank Holidays, which get their name because banking institutions are typically closed for the day. In May, most people get to enjoy two, on the first and last Mondays of the month.
But if you do move to any of the Home Nations apart from England, what different Bank Holidays can you expect to enjoy? Hamiltons Removals have been offering high-quality commercial and domestic removals packages to all parts of the UK for almost 30 years. Here, as a useful guide to help you fit into life in a new country, we look at which public holidays are the same, and which are different.
Ones Which are the Same…
New Year's Day – January 1st is marked across the whole of the UK (England and Wales, Scotland, Northern Ireland, and the crown dependencies of the Isle of Man, Jersey and Guernsey) as well as the Republic of Ireland.
Good Friday and Easter Monday – although the exact date on which these fall in April or March varies from year to year, they are also both public holidays in almost all the above countries. The exceptions are the Republic of Ireland (where Good Friday isn't a bank holiday) and Scotland (where Easter Monday isn't).
The First Monday in May – again, the Early May Bank Holiday is marked across all countries.
The Last Monday in May – only Ireland doesn't have a Bank Holiday on this date, which is either known as the Late May Bank Holiday or the Spring Bank Holiday.
December 25th and 26th – Christmas Day and Boxing Day (St Stephen's Day) are both celebrated across all countries and crown dependencies.
…and the Ones Which are Different
January 2nd – If you are considering removals to Scotland, you should know that the Scots like to celebrate on New Year's Eve and New Year's Day, collectively known as Hogmanay, with plenty of parties and food. Festivities often last into January 2 as well, in some cases giving people time to recover or catch up with friends or family they haven't seen over the Christmas and New Year period.
March 17th – St Patrick is the patron saint of Ireland, and this is marked with a public holiday in the country.
May 9th -Liberation Day is celebrated as a public holiday on Jersey and Guernsey. This marks the date when the two islands were released from Nazi rule in 1945 after a five-year occupation during World War II. It is marked with processions and parades, particularly in Jersey's capital, St Helier.
The June Bank Holiday – previously observed as Whit Monday until 1973, the June Bank Holiday is a public in the Republic of Ireland.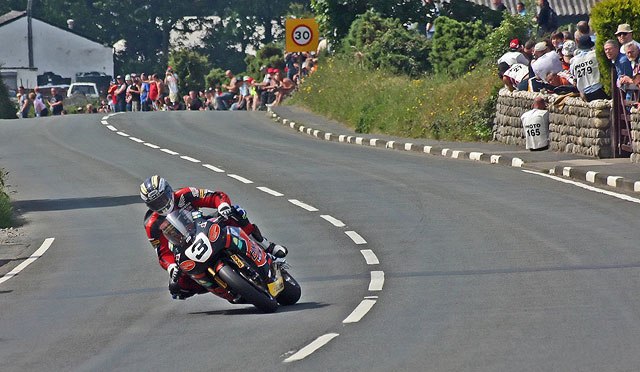 The first Friday in June (Senior Race Day) – this is only commemorated on the Isle of Man and marks the blue riband event in the world-famous Isle of Man TT motorcycle race. The races, above, have been held on the island's roads every year since 1907, and are among the most thrilling and dangerous in the world.
July 5th – Tynwald Day in the Isle of Man. Tynwald is the name of the Isle of Man's parliament, originally founded by Norsemen in 979 AD, and Tynwald Day, as well as being a public holiday on the island, also marks the day of the parliament's annual outdoor sitting.
There are also concerts, firework displays and other attractions held on the island, so it's not just a political or ceremonial occasion. It was originally celebrated on June 24th until the Gregorian calendar was adopted in 1753.
July 12th – is the anniversary of the 1690 Battle of the Boyne, which is marked with a public holiday in Northern Ireland. Even though it's a protestant celebration with marches held by protestant organisations, it is a day for everyone. If you are thinking of moving house to Canada or the USA, it is marked in some areas of those countries too.
The first Monday in August – the Summer Bank Holiday is celebrated on the first Monday in August in Scotland and the Republic of Ireland.
The last Monday in October – called the October Bank Holiday or the Halloween Holiday is celebrated in the Republic of Ireland. It coincides with half-term break in schools, and the end of daylight saving time. Although this bank holiday is a recent phenomenon, having only been introduced in the 1970s, many arts festivals, concerts, and Halloween themed events are held on this day.
November 30th – in the same way that Ireland recognises St Patrick's Day, Scotland does the same on November 30th with St Andrew's Day.
Removals to all Parts of the UK with Hamiltons Removals
Hamiltons Removals provide quality removals to all parts of the UK and the Republic of Ireland.
We don't just move your belongings, we can pack and unpack them as well. We also offer many linked services such as competitively priced insurance, and if you want to store some of your items, we have two Safe N Stored self-storage facilities on the Suffolk/Norfolk border.
Other services we offer include video surveys, which are proving invaluable as we stick to the Government's coronavirus guidelines, and we can also supply you with a detailed quote remotely as well.
Photo: WIKIMEDIA COMMONS/Geograph.org.uk
---