Blog
COVID-19
Updated 19/05/2020
Hamiltons Removals are taking enquires and providing quotations for your removal and storage requirements. Our International, Corporate and UK sales teams are working remotely and can be contacted using the normal office numbers.
A small number of staff are manning the self-storage depots at Aldeby and Harleston and safely dispatching on-line orders for packaging materials. The Harleston self-storage centre is currently open Monday to Friday 09:15 – 17:15, please adhere to the governments social distancing policy when visiting the site. Should you require to visit your unit outside of these hours please contact our sales team to see if this can be arranged.
Should any client require a house survey our surveyors are carrying out physical surveys along with video surveys if prefered, visit https://www.hamiltonsremovals.co.uk/book-video-survey.php to find out more or contact the office to book a survey type of your choice.
We are carrying out removal services whilst adhering to government guidelines to ensure the ongoing safety of our crews, their families, our customers and the general public. All our operations teams have been issued with the necessary PPE required.
Many thanks for your continued understanding during these difficult times.
---
Top Tips for Summer Storage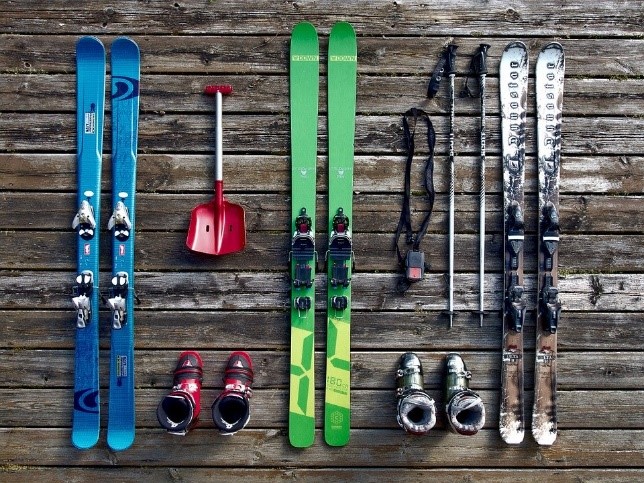 Summer is one of the peak periods for putting items into self-storage, and particularly this year. Not only are regular users are storing winter items which would otherwise take up valuable space in their house or garage, but in the last few months there has been the added factor of the coronavirus lockdown. Many people have been using this opportunity to have a good 'declutter' as they try to create more space around the home.
This has led to an increase in the amount of goods which have been sold, donated to charity shops and – if people can't bear to part with them – put into self-storage. Here Hamiltons Removals, who offer secure self-storage rooms and containers at two sites on the Norfolk/Suffolk border, provide some top tips for anyone using a self-storage unit this summer.
Clean Clothes…
Warm winter wear, from woollens to bulky coats, are prime candidates to go into storage over the summer, whether you are a householder who is short of space or a clothes store owner looking for somewhere to keep out-of-season stock. Whatever your clothes are made of, you should always clean them beforehand. This helps prevent any damage from mould or mildew. For some delicate fabrics, this will mean sending them to a professional dry-cleaning company.
Don't forget to empty out any garments – you don't want to run the risk of chocolate or sweets congealing in the pockets.
…and Sports Equipment
Skis and snowboards and other winter sports gear which won't be needed for several months also need a good once-over before you put them away for the summer. This doesn't just mean wiping them down with a damp cloth; they should be properly cleaned and any edges sanded or sharpened. It is also a good idea to add a fresh coat of wax before putting them into storage to prevent the surfaces from drying out.
Manufacturers generally recommend that all winter sports equipment should be stored in an upright position and kept in bags or sheets. This will keep off any dust and reduce the risk of any metal elements rusting or wood warping.
Store it Correctly
Where possible, store items vertically as this is a much more efficient use of space. If your clothes are normally hung up, then store them in a wardrobe box. Take care with metal hangers, as these can cause the fabric to stretch and their sharp edges can rip fabrics very easily. If your garments aren't in a wardrobe box, keep them in clear plastic containers so you can find them again easily.
Lighter items should go on top of bulkier ones to avoid the problem of crush damage. And don't stack too many boxes on top of one another as items can easily be broken or damaged if a carton falls off.
Mark Everything Up
It's essential that you have a logical approach to self-storage, so you know exactly where everything is at any one time. Make two inventories of all your stored items and keep one at home and another at the unit.
Mark all your boxes and cartons up clearly, so you know exactly what is stored inside them – it can be very frustrating to spend hours and hours rummaging through all your belongings looking for a specific item. Make sure the items you are most likely to need are easy to reach or close to your unit's door.
Self-Storage from Hamiltons Removals
Hamiltons Removals operate two 'Safe N Stored' facilities at Harleston and Aldeby. The former offers secure self-storage rooms of varying sizes which cost as little as £65 per month to rent. Our Aldeby site has self-storage containers from 5' to 20'. These are also available on a monthly basis and are ideal for larger items such as caravans, mobile homes, boats and motorbikes.
Both the depots are currently open, and we ask that all customers adhere to the Government's current social distancing policies. We are also currently able to despatch online orders for packaging materials.
If you would like to know more about our self-storage rooms and containers, which are all ideal for customers across Norfolk and Suffolk, then click here or call us on 01379 855203.
---
Popular Resorts to Move to in East Anglia
People move to the coast for a variety of reasons, such as the healthy sea air, the social life and the scenery. These are all on offer in abundance in resorts along the East Anglian coastline.
If you are thinking about house removals to Suffolk, Norfolk or Essex, then Hamiltons Removals has compiled this guide to the most popular seaside towns and villages in the three counties.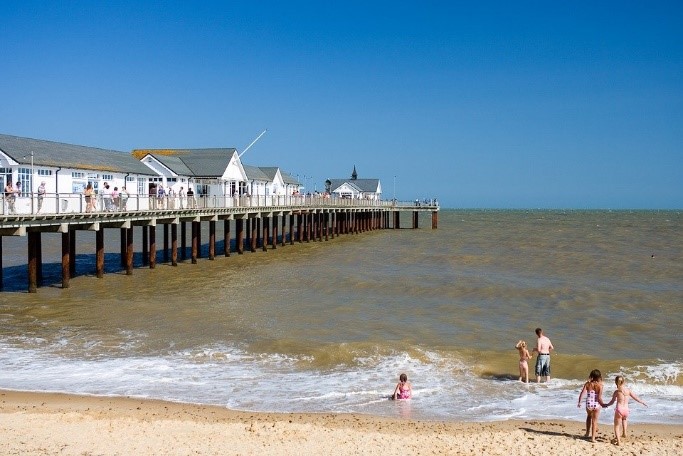 Southwold
This charming North East Suffolk town, pictured above, scores consistently well in national surveys to find the most popular resort in the UK – including the latest report by consumer champions Which?
Southwold has plenty of traditional ingredients for those who do like to be beside the seaside, including a great sandy beach, a pier with plenty of attractions, and, for children, regular Punch and Judy shows in the summer months. Adults may prefer the thriving summer theatre programme which runs from May until September, with most of the regular performances taking place at St Edmunds Hall.
However, there's plenty to offer all year round. A stroll down the High Street will reveal a host of quirky independent retailers. And residents can also enjoy a pint of locally-brewed Adnams beer, one of the county's most iconic brands.
Aldeburgh
Its beach may consist of shingle rather than sand, but otherwise Aldeburgh – which has also been rated one of the best seaside towns in the UK by Which? – has a lot in common with its near-neighbour Southwold.
Aldeburgh also has a thriving arts scene, although this is more due to its independent cinema and its music than to its literary tradition. The Aldeburgh Festival (now known as Aldeburgh Music) was founded by composer Benjamin Britten in 1948 and every year it draws world-class performers to the nearby Snape Maltings concert hall and venues around the town.
The resort also has a wide range of local shops, and it is renowned for its food and drink offering. Fishermen sell their daily catches direct to the customer from huts by the town's Yacht Club.
Blakeney
This North Norfolk village lies within an Area of Outstanding Natural Beauty and is most famous for its wildlife. A boat trip out to see the seals at Blakeney Point is regarded by many as a 'must-do'. The area is also home to a wide variety of bird species, including oystercatchers, ringed plovers, Common Teal and Brent geese.
There are plenty of places to eat and art galleries to visit. Blakeney is rated one of the best resorts in the UK by Which?, which ranked it highest for its spectacular scenery and the peace and quiet it offered.
Cromer
This seaside resort, just along the coast from Blakeney, was first made popular by the Victorians, and many of its original features survive today. Foremost among these is Cromer Pier, whose Pavilion Theatre hosts an end-of-the-pier variety show every summer and winter – the only one to survive in the whole of the UK.
If you want to do something more energetic than sunbathe or make sandcastles, then the prevailing tides mean the coastline is usually an excellent place to try surfing or paddle boarding. And no mention of Cromer would be complete without referring to its crabs, a local delicacy which thrives on the chalk reefs found offshore. This keeps the water clean, giving the crustaceans their uniquely sweet flavour.
Frinton-on-Sea
The highest-placed Essex resort in the Which? report, Frinton-on-Sea scored highly for peace and quiet and value for money. When the town was built in the 1890s by the industrialist Richard Powell Cooper, he followed a number of rules – no pubs or boarding houses, no pier and no amusements on the seafront. (Many of these can be found in nearby Walton-on-the-Naze).
It's only been in recent years that Frinton has made some concessions to modernity; the first fish and chip shop opened in 1992 and the first pub eight years later. For all its gentility, Frinton remains a popular resort to move to, and not just with the older generation. Many younger people have bought houses and flats in the town and commute to London.
House Removals to Suffolk, Essex and Norfolk with Hamiltons Removals
Hamiltons Removals have more than 25 years of expertise in house removals to Suffolk, Essex, Norfolk and to all parts of the UK. We are based on the Suffolk/Norfolk border and have a reputation for excellent customer service and competitive prices. If you would like to know more, follow this link or call us on 01379 855203.
While our main offices are currently closed, we are working remotely and are carrying out removal services whilst adhering to government guidelines. All our teams have been issued with the necessary PPE required.
---