Blog
Famous People From Norfolk
Norfolk has more than its fair share of famous people who were either born here or who have chosen to live in this peaceful county.
Hamiltons Removals have been organising removals to the county for more than 20 years, and also has two top-quality self storage facilities in Norfolk. Here we look at some of the county's famous sons and daughters, both past and present.
John Skelton
This famous poet and playwright, who was also known as John Shelton, is thought to have been born in Diss, near the Suffolk border. He was famous his wit and practical jokes, and also for being the tutor of Prince Henry, who became King Henry VIII. Skelton's most famous poems include Collyn Cloute, a satire on the state of the Church, and Ware the Hawke, a verbal attack on a hunting priest who had flown his bird into Skelton's own church.
Henry Ward
Born in Harleston, this private in the 78th Regiment of Foot was awarded the Victoria Cross for outstanding gallantry during the Indian Rebellion of 1857. He later became the personal servant of Sir Henry Havelock, whose life he saved during his award-winning action. His medal is now on display at the Regimental Museum of the Queen's Own Highlanders in Fort George, Scotland.
Elizabeth Fry
Social reformer and Quaker Elizabeth Fry was born in 1780 and brought up in Norwich, latterly at Earlham Hall, which is now part of the University of East Anglia. Her face was featured on the Bank of England's £5 note.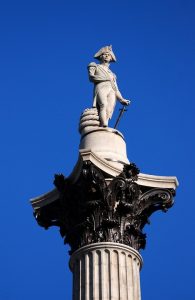 Lord Nelson
Admiral Lord Nelson was born in 1758 in Burnham Thorpe, on the North Norfolk coast where his father was rector. He learned to sail on the Norfolk Broads before becoming one of England's most famous naval heroes, famously dying at the Battle of Waterloo in 1805. His likeness endures on top of the famous column in Trafalgar Square, London, and Norfolk is often referred to as 'Nelson's County'.
Rick Wakeman
This world-famous keyboardist and musician found fame with the prog-rock band Yes in the 1970s. Originally from west London, he now lives close to Diss. He is continuing with his performing career, alongside TV and radio presenting work.
Matthew Upson
An England international footballer who won 21 caps for his country, Upson was born in Eye, Suffolk, and attended Diss High School. He started his professional career with Luton Town and also played for Arsenal, Birmingham, West Ham and Stoke before retiring in 2016. Nowadays he makes occasional appearances as a football TV pundit.
Sir James Dyson
Sir James Dyson, who founded the revolutionary cleaning products company, was born in Cromer and brought up in the nearby town of Holt. His trademark product is the vacuum cleaner which uses cyclonic separation when it picks up dirt, ensuring that it does not lose any suction or need any replacement bags.
Hamiltons Removals are experts in organising house moves to Norfolk. We also have two Safe N Stored sites at Aldeby and Harleston, ideal for people moving to the Diss and Dickleburgh areas, or for people who already live in the area. Both can be used to store items while a move is completed, or to keep some unused possessions in over the winter months. Click on the link above if you would like to learn more about the two sites.
---
Reasons to Move Abroad in 2018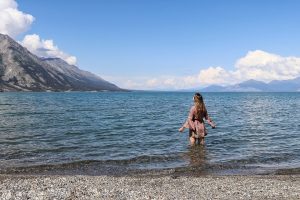 Could 2018 be the year when you take the plunge and decide to move abroad?
Hamiltons Removals provides high-quality, professional international removals to Canada, America and New Zealand, and many other worldwide destinations. Here we look at some of the reasons why you might be moving abroad in 2018, and the countries which are likely to prove the most popular places to move to.
A Better Work-Life Balance
Concerns about the amount of time you spend at work as well as the time you spend getting there could prompt you into making a move in 2018. Scandinavian countries such as Denmark have a much better work-life balance than the UK and the average commute is only 39 minutes. People working in London typically spend two hours a day travelling.
A New Work Challenge
You might be looking for a fresh challenge abroad. The growth of internet technology means that employment opportunities are much easier to find in the age of what is known as the 'digital nomad'. Many European cities have a number of start-up companies which will be looking for young, technologically-aware employees. Countries with strong economies which are also likely to prove popular places to move to for skilled workers in 2018 include Canada, New Zealand and Dubai.
Searching for Sunshine
You could be tempted to move abroad in 2018 by the lure of warmer temperatures, which seem more attractive than ever during the British winter. The average temperature in Australian states is at least 6 degrees Celsius higher than it is in the UK. Parts of America, particularly those known as the Sunshine States such as Florida, are also popular with Brits for the same reason.
A Lower Cost of Living
You may be looking to move to countries where your money, savings and pension go that much further. Countries such as India, Thailand, Costa Rica and Mexico all benefit from low housing and utility costs. In many cases their climates are much more attractive than the UK too.
More Space
A move abroad in 2018 could be to escape the pressures of modern life, particularly if you live or work in a UK city. Countries such as Iceland and Greenland could be attractive destinations as they have a much lower population density compared with the UK. New Zealand is also an extremely picturesque, spacious country and has the added benefit of being an English-speaking culture too.
Experiencing a New Culture
Many people move overseas because they want to do something completely different with their lives, meet new people, visit unusual places and learn a new language. Distant countries such as Colombia and Costa Rica are particularly attractive places to move to because the locals are renowned for their friendliness towards foreignerss.
If you want a high-quality, friendly international removals service to Canada, the USA or New Zealand, or many other worldwide destinations, contact Hamiltons Removals. We also organise commercial and domestic moves to many European countries, including Denmark, Sweden, Germany and France. Click on the link above to get in touch.
---