Hamiltons FX Service
For more information on our Currency Exchange Service...

click here
detailed quote
To get a FREE detailed quote of your move fill out our online Contents of House form
CALL US TODAY!
0800 246 5622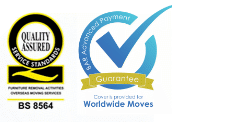 Removals to Wales
From our base in Harleston, Norfolk, Hamiltons are well placed to carry out removals to Wales, including North Wales, the Welsh borders, West Wales and the whole South Wales region. Here we look at some of the reasons why so many people from other areas are moving to Wales every year.

Moving to Wales
According to the Office for National Statistics, more than 100,000 people moved to Wales from other parts of the UK in 2012/13 - a sizeable number for a country whose population is just over 3 million. The positive climate for jobs and businesses is among the most common reasons for moving to the region, while many people also move here on retirement or, at the other end of the scale, to study at Welsh universities.
Business Relocation - An increasing number of foreign businesses are choosing to locate themselves in Wales and 2013 saw a bigger increase in inward investment than anywhere else in the UK, outside London. Business growth is being actively encouraged by the devolved Welsh government, with considerable energy and success, and has resulted in a number of UK companies relocating their operations to Wales. All this means a growth in job opportunities, as well as significant numbers of workers deciding to follow their company as it relocates and embarking on house removals to Wales.
Retirement - Along with the South West of England, Wales is one of the most highly sought after locations for retirement, and for many of the same reasons. It offers thousands of square miles of dramatic and unspoilt scenery, including mountains, lakes and coastline. It also has a rich and fascinating history with many ancient castles, stately homes and archaeological sites to explore. Moving to Wales offers a more relaxed way of life with a strong sense of community and a lower cost of living (house prices are significantly lower here than in many parts of the UK) while still having world class sporting and cultural events and amenities.
Study - There are no fewer than nine universities in Wales, with the largest - University of South Wales and Cardiff University - each having over 30,000 students. Three of the nine (Cardiff, Aberystwyth, and Bangor) are ranked among the top 400 universities in the world, and attract academics from around the UK and internationally.
Key Regions and Cities in Wales
North Wales
North Wales includes the counties of Conwy, Gwynedd, Denbighshire, and the Isle of Anglesey. This area is home to possibly the most spectacular scenery in Wales, if not the UK, with Snowdonia National Park spanning large areas of Gwynedd and Conwy. Despite the remoteness of the region, there are two cities here: Bangor (Gwynedd) and St Asaph (Denbighshire) which was given city status in 2012 as part of the Queen's Jubilee celebrations. The area attracts thousands of tourists every year to experience its impressive landscape and enjoy the amenities of important towns such as Caernarfon, Dolgellau and Ruthin. Although remote, the area is served by the A55 which runs from Holyhead, a major port on Anglesey, and connects up with the M53/M56 to Liverpool and Stockport.
Welsh Borders
Flintshire, Wrexham, Powys and Monmouthshire all share borders with England, making these popular locations to relocate for people and businesses looking for the advantages of life in Wales while still being in easy reach of the English Midlands. The town of Wrexham, for instance, is just 40 miles from the M6 and Stoke on Trent to the east, and Liverpool to the north. Further south, Llandrindod Wells, county town of Powys, lies just 60 miles from Worcester, while Monmouth, county town of Monmouthshire, is less than 30 miles from Gloucester and the M5.
West Wales
Pembrokeshire, Carmarthenshire and Ceredigion take up nearly a third of the area of Wales. The West Wales region is known for its scenery, including the dramatic cliffs and sandy beaches of the Pembrokeshire Coast National Park. It is popular both with holidaymakers and with people undertaking removals to Wales to seek a quieter way of life. Many people from the Midlands and North West of England choose to retire to this area because it is within relatively easy reach for friends and family. It takes around three hours to drive via the A44 from Birmingham or Wolverhampton to Aberystwyth, which is the largest town in the area. It is also one of the administrative centres in the region, along with the historic market town Haverfordwest and the small resort town Aberaeron. Other attractive towns include Llanelli and Carmarthen, which claims to be the oldest town in Wales.
South Wales
By far the most populated area of the country, the Valleys of South Wales are home to the major cities of Cardiff, the Welsh capital and chief commercial centre, and Swansea. But this region also includes some of the most beautiful Welsh landscapes, including the mountains of the Brecon Beacons national park, and the Vale of Glamorgan. The area is popular with people moving from England, both because of the job opportunities and how close it is geographically. It takes under an hour to drive from Bristol to Newport or Cardiff via the M4, over the Bristol Channel. Barry, a seaside resort just a few miles from Cardiff, is a popular choice for people relocating from England, while other centres include Bridgend and historic Caerphilly, famous for its castle and its cheese. In the past, this area of Wales, including towns like Merthyr Tydfil and the county boroughs of Rhondda Cynon Taf, Torfaen, Neath Port Talbot and Blaenau Gwent, was heavily industrialised, but service industries and tourism are now increasingly important.
If you are looking for an expert moving company to arrange your removals to all areas of Wales, Hamiltons' professional service is the answer. Contact us now for a free initial quote.