detailed quote
To get a
FREE
detailed quote of your move click the button below and fill out our online Contents of House form.
detailed quote

CALL US TODAY!
0800 246 5622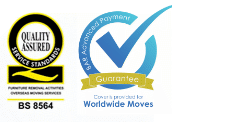 Removals to Spain | Removals to Madrid | European House Moves

Hamiltons' European removals department provide domestic and commercial removals to Madrid, Spain. Whether you are moving house to Madrid, or moving back from Spain to the UK, Hamiltons can provide high quality European removals at very competitive rates.

Removals to Madrid Spain click here for full information on our removals to Spain service, or click here for an instant European removals quote.

Hamiltons are a member of the trade association BAR (British Association of Removers), The Road Haulage Association and are BS EN ISO 9001:2000 registered.

About Madrid
Spain's vibrant and happening capital city is an eclectic mix colourful bars, trendy eateries and fashionable shopping. Art galleries and museums abound in this cultural melting pot of a city along with striking architecture from the Hapsburg period (16th and 17th Century) and the Bourbon Dynasty (18th –19th Century).

The Plaza Mayor, an example of Hapsburg style architecture, is one of Madrid's most visited tourist attractions. It is a rectangular Plaza surrounded by beautiful three-story residential buildings made with red brick with slate spires. Constructed in just two years, this symmetrical masterpiece remains today, a true credit to its creators.

Many locals and tourists come to the Plaza Mayor to relax and watch the world go by, taking in the sheer grandeur of the place, admiring the beautifully crafted bronze statue of King Phillip III in the centre and enjoying a drink or meal at one of its many bars and restaurants.

Architecture built during the Bourbon Dynasty was more ornate, due to Italian and French influences. A good example of this change in style from Castilian baroque to the more decorative Bourbon is the Municipal museum in Madrid. Another building built during this time is the Royal Palace. The palace is not inhabited by the Spanish Royal Family and is open to the public throughout the year. Private tours with an English-speaking guide are also available.

Madrid is full to bursting with bars, restaurants and nightclubs that are open through until the early hours. So don't be surprised, if you get stuck in a traffic jam at four am, and the people you meet are not necessarily going off to work! If you ever tire of all the socialising, sightseeing and shopping in this exciting city, then there is an antidote in the shape of Madrid's Retiro Park. Nothing beats a relaxing Sunday afternoon stroll here and you'll find many people from all walks of life, out enjoying the sunshine and spending time with their friends and families. Some having a leisurely game of "petanca", others playing football which is a real passion in Madrid, still more walking dogs and the rest, simply lazing around doing nothing and enjoying every minute of it.
Removals to Spain
contact us
now to discuss your move or click here for a
free removals quote
Spain relocation guide – click here

Removals to Valencia
|
Removals to Barcelona