detailed quote
To get a
FREE
detailed quote of your move click the button below and fill out our online Contents of House form.
detailed quote

CALL US TODAY!
0800 246 5622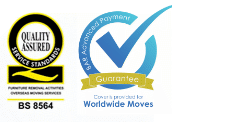 Removals to Spain| Removals to Valencia | European House Moves

Hamiltons European Removals Department can assist and advise on all aspects of your move to Valencia, Spain. We can provide residential and commercial removal quotes to all parts of Europe as well as removals back to the UK.

Removals to Valencia Spain click here for full information on our removals to Spain service, or click here for an instant European removals quote.

About Valencia

Equidistant from Madrid and Barcelona and centrally located on Spain's Mediterranean coastline is the city of Valencia. The old town centre of Valencia is brimming with historic sites and beautiful old buildings, many of which hanker after their own Roman, Muslim or Christian beginnings. This dynamic city manages to merge these historical elements with those of the present day, displaying ultra modern and breathtakingly futuristic architectures side-by-side classic baroque and gothic styles.

With maximum respect for the old but striding purposefully into the new, Valencia manages to retain its culture through art, music and the medium of theatre. Arts festivals, cultural and musical events are evident throughout the city all year round, so you can rest assured, there will always be something going on here.

Whilst very much a part of Spain, Valencia has its own peculiar traditions and it is keen to uphold them. The people of Valencia are open and friendly, warm and welcoming, like their food. After all, Valencia was the birthplace of Paella – a wonderfully unpretentious, warming dish made up of rice, vegetables, chicken and seafood.

Going out in Valencia is a joy; the Valencians love to party and are famous for it, throughout Spain. You will find the city's bars and restaurants don't get started until much later than in the UK though– so it is advisable to adjust your timetable accordingly.

Valencia is also famous for its fiestas, particularly Las Fallas – meaning 'the fires'. If you find yourselves around for this you'll never forget it. The fiesta focuses on the burning of puppets of dolls, called ninots. These are made from cardboard, papier mache and plaster and depict current events involving politician and celebrities. This five day, high-spirited festival sees Valencia's population of one million expand to around three million. Lights, colours, costumes and music combine with bull fighting, paella contests, beauty pageants and fireworks.

Let us not forget the beaches. The beaches in Valencia are as clean as any city beach can be, with fine sands and lovely blue Mediterranean waters. The sea never gets too rough here and sun bathing could become a year round hobby if you let it. Further up the coast and away from the city proper, the beaches take on a picture postcard look and do improve in quality, so are worth driving out to if you get the chance.

Hamiltons specialise in removals to Valencia Spain and most other European destinations. We are a member of the trade association BAR (British Association of Removers), The Road Haulage Association and are BS EN ISO 9001:2000 registered.
Removals to Spain
contact us
now to discuss your move or click here for a
free removals quote
Spain relocation guide – click here

Removals to Madrid
|
Removals to Barcelona