Hamiltons FX Service
For more information on our Currency Exchange Service...

click here
detailed quote
To get a FREE detailed quote of your move fill out our online Contents of House form
CALL US TODAY!
0800 246 5622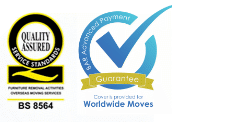 Removals to Scotland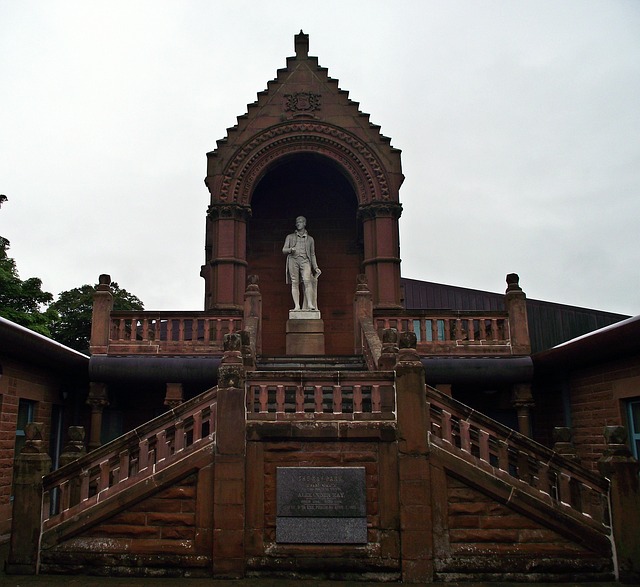 Hamiltons welcomes enquiries for removals to Scotland, including Central Scotland, Southern Scotland and the Highlands and Islands. Whatever your reasons for moving to Scotland, and whichever area or city you intend to live in, we can arrange your whole move for you and ensure it goes smoothly.

Moving to Scotland
It's estimated that around 400,000 English people have already made the move to Scotland, with around 40,000 home-movers from England and Wales resettling north of the border every year. As a result, the population is growing annually - currently standing at its highest ever figure, more than 5.3 million. Incentives for removals to Scotland include employment and job opportunities, study at the country's universities, and retirement.
Employment - The number of people in work in Scotland reached an all-time record in 2014, and output per head here is now higher than anywhere else in the UK except for London and the South East. Major sectors of employment include the North Sea gas and oil industry, based around Aberdeen, and the many financial services companies in Edinburgh. Good economic performance is creating job opportunities and encouraging people to make the move.
Higher Education - Scotland is famous for its higher education institutions, including Edinburgh, St Andrews, Aberdeen and Glasgow. Students who live in the country don't have to pay tuition fees, so this is an incentive for families from the rest of the UK to consider moving to Scotland before their children reach university age.
Retirement - Every year, a number of people who are retiring decide to relocate from northern England to Scotland. The beautiful countryside and lifestyle are major attractions, along with greater help with nursing home and care costs north of the border and other benefits such as free prescriptions. Many people also retire here to be near to family members who already live in the country.
Key Regions and Cities in Scotland
Highlands and Islands
Scotland's most spectacular and beautiful countryside is found in the Highlands and Islands. This area of the country is a top draw for tourists, with the Isle of Skye in the Inner Hebrides, the fabled Loch Ness monster and ski resorts such as Aviemore being among the top attractions. However, many people are not just visiting on holiday but deciding to set up home here, attracted by the beauty of the countryside.
The Highlands and Islands are a famously remote area, with islands such as the Orkneys and Shetlands boasting dramatic scenery and wildlife. The largest centre of population in the area is Inverness, traditionally known as the "capital of the Highlands", which is one of the fastest-growing cities in Europe. Other towns include Fort William, popular with trekkers visiting the mountains, and Wick. The area is bordered by counties including Argyll & Bute, Moray and Aberdeenshire.
Central Scotland
Scotland's two main cities, Glasgow and the historic capital, Edinburgh, are both in the central area of the country. Edinburgh is Scotland's financial hub and has a strong economy. Important sectors include science and tourism - with its famous festival attracting huge numbers to the city every year. Glasgow has seen major regeneration in recent years and now has a varied economy including biosciences and modern technology alongside its traditional manufacturing industries. It has also become an increasingly important financial centre in its own right.
Both these cities are major draws for people moving from England, with a wide range of job opportunities and good communications, including major airports and rail hubs. But there is also a lot of attractive countryside in the area, including Loch Lomond and the Trossachs National Park.
Around the edges of Glasgow, North Lanarkshire, Renfrewshire, East Renfrewshire, East and West Dunbartonshire all contain many commuter villages and towns and are popular areas for people seeking domestic removals. Edinburgh is similarly bordered by West Lothian, Midlothian and East Lothian.
Lying in between Scotland's two main cities, historic Falkirk has been voted as the country's most beautiful town. It topped a poll ahead of Stirling, and the "fair city" of Perth, on the banks of the river Tay, which is the main city in the Perth & Kinross area. Also beside the Tay, in the central lowlands, is Scotland's fourth-largest city, Dundee, famous for its jam and strong publishing tradition. Other areas lying in central Scotland include Clackmannanshire, nicknamed the "wee county" because of its tiny size, Fife, Angus and North Ayrshire.
Southern Scotland
Southern Scotland is especially attractive to people moving to Scotland from northern England because of its geographical proximity. People living in areas such as Cumbria and Northumberland only need to make a short journey to set up home in towns in the Scottish Borders, such as Galashiels, Peebles and Kelso. This area is well known for many castles, built to guard the borders against England, and other historic buildings.
Also bordering on to England is nearby Dumfries & Galloway. Other counties in the area include South Ayrshire, East Ayrshire and South Lanarkshire. Most towns and villages in this part of Scotland are fairly small, but there are some larger centres, such as East Kilbride, Hamilton and Ayr.
Anyone embarking on removals to Scotland will find that Hamiltons has all the necessary expertise and experience to arrange the move. If you are seeking moving quotes, contact us now to find out how we can help you.