detailed quote
To get a
FREE
detailed quote of your move click the button below and fill out our online Contents of House form.
detailed quote

CALL US TODAY!
0800 246 5622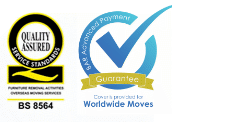 European Removals | Moving to France Helpful Guides
Driving in France - Guide to French roads and how to prepare your vehicle for European travel.

When moving to France, it is usual that your chosen removals company will transport the majority of your furniture and household belongings. How you get you and your family to your new home will depend on where abouts in France you are moving to, and whether you intend to take your English vehicles with you. Read More...

Moving to France - Ways to reduce the stress of your European house move

It is now extremely easy for European citizens to move between countries, and many people move to France each year to realise their dream of living a quieter, calmer lifestyle. Although French properties have increased significantly in price in the last decade, there are still bargains to be had in rural areas, particularly if you are prepared to carry out work on the property. Read More...

Moving to Paris France

Hamiltons Removals are a UK based removals company offering weekly removals to and from France. Whether you are moving to Paris, France on a permanent basis or are setting up your holiday home, we provide a tailored removals service to suit your requirements. Read More...

Moving to Lyon France

Lyon is located in Centre-East France, approximately 150 kilometres from the Swiss border and 470 km from Paris. Famous for its Renaissance style architecture, its Opera house, varied museums and monuments, Lyon has long been popular amongst tourists and expatriates for its fashion, culture and cuisine. Read More..

Moving to Marseille France

Located 700 km from Paris with a population of over 1.5 Million, Marseille is the second largest city in France, This trendy and cosmopolitan city, located on the Mediterranean coast can be reached by TGV from Paris in a little under three hours. It is also easily accessible be low cost airline, with many scheduled flights operating to and from European cities. This ease of communication has put Marseille firmly on the map for business as well as pleasure. Read More...