detailed quote
To get a
FREE
detailed quote of your move click the button below and fill out our online Contents of House form.
detailed quote

CALL US TODAY!
0800 246 5622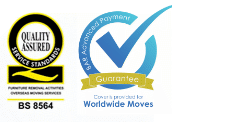 Removals to France | European House Moves
Relocation to France. International Removals. Moving House Overseas
Hamiltons Removals provide weekly European removals to France. We cater for all domestic house moves, corporate and commercial moves, and will tailor the removal service to your requirements.
Removals to France – Click here to read more about our UK to France Removals Service. We also ship to and from most other European and International destinations.
Introducing our Removals to France Guide
When planning removals to France, there is a lot more for you to consider than choosing a good removals company. Our guide below provides additional information on choosing schools, obtaining visas, starting a business and more. Please note this information is believed to be accurate at the time of printing. Please check with our removals to France department prior to your departure.
Visa and Work Permits
There is a high unemployment rate in France, and because of this, the French Immigration authorities have historically made it difficult for companies to employ foreign workers. France gives first priority for jobs to French nationals, then to EU nationals and then to the rest of the World. It is therefore hard for non-EU nationals to obtain jobs in anything other than specialised fields. France currently has skill shortages in the area of Information Technology.
EU citizens can legally live and work in France without the need for a visa or work permit. Non-EU nationals who wish to work in France must use the following process:
Find a job
Apply for a work permit
Obtain a visa de long séjour
Go to France
Obtain a carte de séjour
EU countries include: Austria, Belgium, Cyprus, Czech Republic, Denmark, Estonia, Finland, Germany, Great Britain, Greece, Hungary, Ireland, Italy, Latvia, Lithuania, Luxembourg, Malta, Netherlands, Norway, Poland, Portugal, Slovakia, Slovenia, Spain and Sweden.
Setting up a Business in France
If you are planning to set up your own business in France, and you are an EU national, then you will not require a visa. However it is important to note that Government business charges are high and the tax and social system is complex. Also some industries are regulated, which means that there are controls placed on access into the profession or activity. To get regulated, all that may be required is to register with the Chambre de Commerce/Metiers. In other instances you will need a licence, certain qualifications and experience, or the lack of a criminal record.
These rules apply to many types of businesses including running a bar, hotel, campsite or holiday rental company.
A new business must be registered with the French authorities before you start to trade.
Schools in France
Schooling in France is of a good to high standard in comparison to other EU countries. It is compulsory for children between the ages of 6 and 16. In addition, many children attend nursery school between the ages of 3 and 5.
At the age of 15, the next year or more of education is determined by the student's examination results. Top students can go on to attend a lycee until the age of 18, where they study for the baccalaureat. Other students may study a vocational course, which can lead on to a baccalaureat professionnel.
Schooling options available include state schools, private schools, international schools, religious schools and boarding schools. It is possible for UK children to be taught within schools employing an English type curriculum in areas where there are large concentrations of foreign nationals such as Paris.
Children can attend the school nearest to their parents' home by contacting the nearest Academie. They also have the choice to attend any other school, providing there is a place for them available.
The French Healthcare System
Healthcare in France is one of the best systems in the World and an excellent quality of treatment is available. It is funded by the working population and costs each employed person around 20% of their income. Self-employed earners pay even more.
When a person uses the state healthcare system, they pay part towards the cost of the treatment. For example for a GP visit, they will pay around 30% of the total cost and the rest is reimbursed by the Securite sociale. Most people in France take out top up healthcare insurance to cover the difference between the full bill and the amount they are reimbursed.
In France, when you receive minor health care or buy prescriptions, you generally pay the bill in full and are then reimbursed around ten days later. For major procedures and hospitalisation, the bill is usually paid directly by CPAM and your top-up insurer.
People moving from the UK or another EU country who are not planning to work will need to take out private health care insurance for the first five years of their stay. Following this, or when they reach state retirement age in France, they will be allowed to join the public healthcare system.
Removals to France – contact us now to discuss your move.
Removals to France
Removals to France Relocation Guide
Removals to France Stress Free
Driving in France
Removals and Shipping to Paris