detailed quote
To get a
FREE
detailed quote of your move click the button below and fill out our online Contents of House form.
detailed quote

CALL US TODAY!
0800 246 5622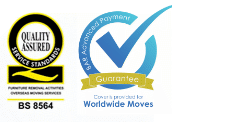 Removals to France - Guide to Driving in France
Hamiltons Removals offer weekly removals to France. We specialise in domestic, commercial and corporate relocations, as well as transporting specialist items. As a part of our removals to France guide, we have put together this information on driving in France, to assist you on your moving day. All information is believed to be correct at the time of writing - however please check with our removals to France department prior to your departure. For full information on our
removals to France
service, please click
here
.
Driving in France - Introduction
When moving to France, it is usual that your chosen removals company will transport the majority of your furniture and household belongings. How you get you and your family to your new home will depend on whereabouts in France you are moving to, and whether you intend to take your English vehicles with you.
Many people opt to drive to their new home so that they can take their vehicles with them. It is also possible to take the Motorail car train to cover part of the journey if travelling further south. The car train leaves weekly from Calais and travels to Brive, Toulouse, Narbonne, Avignon, Frejus and Nice. This is a relaxing option, as many miles are travelled during the night, while you sleep.

Driving in France - regulations
You must carry a high visibility jacket and a warning triangle at all times. If you do breakdown, the high visibility jacket must be worn if you leave the vehicle on the carriageway of a motorway of highway at any time of the day or night. The warning triangle must be positioned in front of the car to alert passing traffic of your presence.
Headlamp beams must be adjusted for driving on the right hand side of the road.
You are advised to carry a first aid kit, a fire extinguisher and replacement bulbs for your car when driving in France.
All UK vehicles must display a GB sticker.
Children under ten years of age are not permitted to travel in the front seat of the car.
The alcohol limit in France is 0.25mg/l and random breath tests are carried out frequently.
Mobile phones may not be used while driving
You must carry your driving license, vehicle registration document (V5) and insurance documents with you at all times when driving in France.
Your UK insurance may only cover you for third party, fire and theft whilst driving in France. It is therefore important to check with your insurance company prior to departure to check your level of cover. Similarly your UK breakdown cover may not cover your journey, unless a supplement is paid.
Driving on the right side of the road
It can take a little time to adjust to driving on the right side of the road. It is possible to buy a reference sticker that can be stuck on the inside of your windscreen. This is invaluable for referring to during the first few hours, and will remind you of the correct way to proceed at roundabouts and junctions.

Using your Sat Nav or GPS system in France
It is essential that you update your maps before leaving the UK, to ensure you have up to date route information. French postcodes consist of a 5 number reference that can be entered along with the street name to find your destination point.

Speed Limits
The speed limit on some roads will vary in France, depending on the weather conditions. Speeding in France can incur a heavy fine and any driver caught exceeding the speed limit by more than 25mph can lose their license on the spot. Current speed limits are as follows:
50km/h in built up areas
90 km/h on roads outside of built up areas (80 km/h in wet weather)
110 km/h on dual carriage ways and motorways without tolls
130 km/h on toll roads (110 km/h in wet weather)
Fuel
It is cheaper to buy fuel from a large supermarket or hypermarket than a roadside petrol station. Some petrol stations are open 24 hours, but many UK chip and pin cards will not work. To buy petrol or diesel from one of these, you have to first enter your card, with your pin number. Then once it has been accepted, the pump will operate. If you want a receipt, you have to re-enter your credit card.
Many supermarkets are now open on a Sunday morning but are closed on Sunday afternoons and sometimes all day on a Monday. Many smaller supermarkets also close for a lunch break every day between midday and 2pm. Diesel is known as 'gazole' in French, and unleaded petrol is 'essence sans plomb'.

Toll Roads
Most of the motorways - autoroutes - in France are toll roads (peages). These are shown as blue roads on your map, and marked with a blue sign. Free motorways are shown in green.
As you enter a peage, you will be issued with a ticket. This is then handed in with your payment as you exit the peage. Payment is calculated according to the distance travelled.
You can check out current toll charges at this web site: www.autoroutes.fr
Tollbooths accept payments by credit card or cash, or it is possible to buy an electronic Telepeage badge. This requires a deposit be paid, and keeps a track of your journey. The total amount payable is then taken from your credit card at the end of the trip.

Removals to France - contact us now for more information or click here for a free removals quote.
Removals to France
Removals to France Relocation Guide
Removals to France Stress Free
Driving in France
Removals and Shipping to Paris