detailed quote
To get a
FREE
detailed quote of your move click the button below and fill out our online Contents of House form.
detailed quote

CALL US TODAY!
0800 246 5622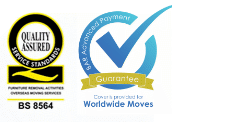 REMOVALS TO GERMANY | MOVING TO BERLIN | EUROPEAN HOUSE MOVES
Hamiltons Removals carry out frequent removals to Germany and Berlin is, unsurprisingly one of our most requested destinations. As well as providing assistance for private individuals and companies moving to Berlin, we can move you to all other German cities from Hamburg and Kiel in the north, Essen and Cologne in the west, to Stuttgart and Munich in the south.
Hamiltons are a member of the trade association BAR (British Association of Removers), The Road Haulage Association and are BS EN ISO 9001:2000 registered, so you can be sure that your removals to Germany is safe hands.
Removals to Germany
- click here for detailed information on our removals to Germany service.
About Berlin
If you are moving to Berlin, you are about to experience one of the most interesting cities in Europe, if not the world. With a fascinating and turbulent past and a huge range of culture and entertainment on offer, Berlin is an extremely popular destination both for visitors and those who have decided to make it their home.
Berlin, Germany's capital city has undergone huge change in its recent past, having to rebuild extensively after the last war. The subject of the largest construction programme in Europe, it is now a thriving, modern and very exciting city, welcoming tourists and business visitors from all over the world.

The rebuilding programme has created a wonderful architectural mix of the old and new. When the Berlin Wall came down in 1989, bringing East and West Germany together, it reunited the city. Remnants of the old division are still evident but Berlin is now properly unified and a prosperous business and technical centre.

Berlin is at the very hub of German research and technology, home to the six institutes of the Humboldt University and another twelve facilities of research. More than 370 companies are working within this sector concentrating on the sciences of physics, chemistry and biology.

Now an important media focused centre, Berlin hosts more national and international radio and TV channels than any other German city and it is a popular location for filming. The setting for many blockbuster movies, you will regularly see film crews out on the streets, hearing the familiar cry of lights, camera, action - and not necessarily in German.

A key attraction in the city is the Potsdamer Platz, one of the busiest, most vibrant squares in Europe. Full of lively bars and restaurants, Potsdamer Platz has its own unique atmosphere. Modern architecture and a lively metropolitan ambience meet Berlin history here and close by are the popular tourist attractions of the Brandenburg Gate and the impressive Reichstag building, home to the German government.

Other things to see in the city include the view from Panorama Point, in the centre of Berlin. The platform gives you a bird's eye view of the whole of east and west Berlin as it spreads out below you. There are also numerous art galleries in the city that are well worth a visit, featuring sculptures and paintings by world famous artists such as Van Gogh, Cézanne and Picasso. The Tiergarten, Berlin's central park is a 630 acre oasis, a popular area to which the city folk flock to relax amongst the trees and gardens.

For more information about moving to Berlin or other German cities, read our relocation guide.

Moving to Berlin - Please contact us now to discuss your move.
Removals to Germany | Germany Relocation Guide | Driving in Germany | Moving to Germany | Importing Vehicles to Germany | Moving to Berlin | Moving to Munich | Moving to Hamburg